We are very fortunate here in Broome to have such great beaches for cycling. Some people just use the wide open space for exercise, but it is great to load up your bike and cycle in search of birdlife. Only the resident shorebirds remain during these winter months, but there are also Brown Boobys diving for fish close to shore at the moment and we rarely see them during the rest of the year. I often cover 45 kilometres in a day whilst I monitor the Pied Oystercatchers breeding, but I do need to plan carefully around large tides. Ideally I will not go along the beach on a 10 metre tide day unless I know I can get back before the tide reaches it's peak-or I will be sitting watching the tide go out and then return! I always take plenty of water-usually 5 litres-and I always carry it in 1 litre bottles. The reason for this is that it is not that unusual to come across a vehicle that is bogged and people with little or no water. I will always stop and give them some water and relay a message back to town if necessary, but there seems to be a misconceived idea that a four-wheel drive vehicle can "go anywhere"-it can't!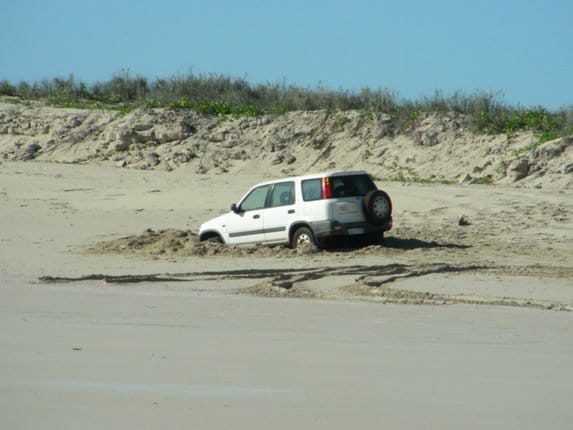 One of several vehicles that I have helped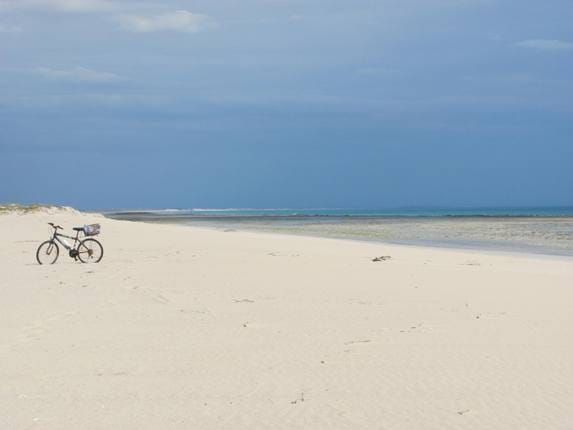 My trusty bike on the beach
The local shire allows vehicles on a section of beach near Broome and tries to restrict them to below the high tide mark. The risk of bird or turtle nests being crushed by vehicles above the high tide mark is a possibility, but of course it is hard to police these rules. Even with a pair of Brahminy Kites drawing attention to the rules there can still be problems. These birds are often seen fishing along the shores, but do attack shorebirds and they are very wary of them.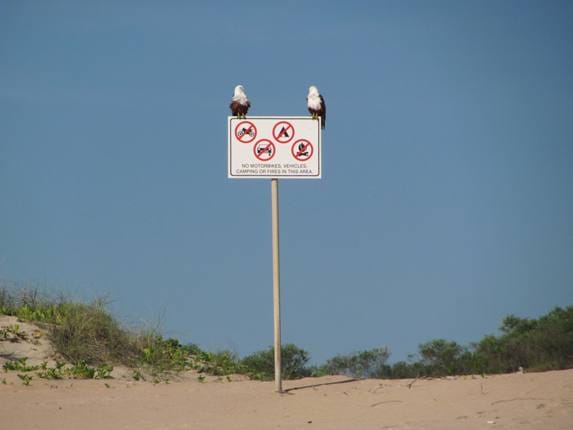 Brahminy Kites
During the week I had one obstacle to deal with-a sudden eruption of small blue Soldier Crabs! They were absolutely everywhere on low tide and although I have seen them before on other beaches I had not seen them in this area before. They can walk forwards unlike other species that can only walk sideways and form large armies. I ended up getting off my bike to get through them slowly and give them a chance to bury themselves.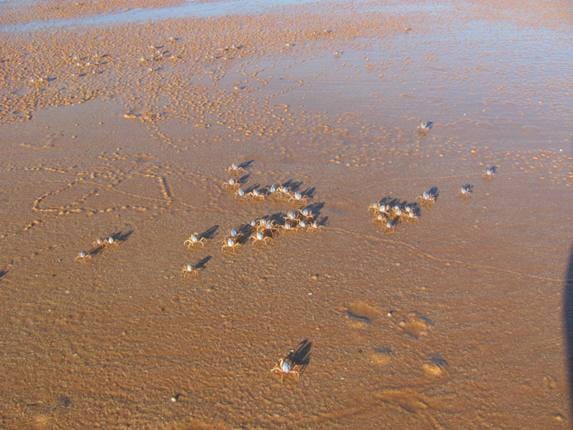 Soldier Crabs
My biggest excitement this week on my bike was chasing three Humpback Whales! They are on their northward migration at the moment and come in close to the coast. One came in very close and I cycled with it for some time and then attempted a photo as it came up. I didn't have time to zoom in and just hoped I had got something…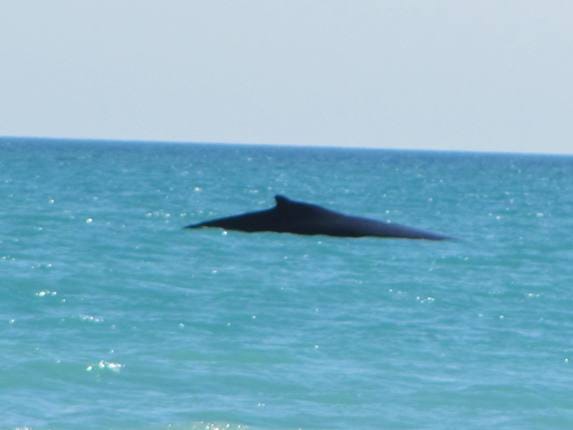 Humpback Whale
On Thursday the tide was too big to cycle where I wanted to go to check a Pied Oystercatcher nest, so I walked several kilometres. I saw something small run into the spinifex grass and then saw a pair of Red-capped Plovers nearby. I walked in and saw the chick trying to be very still and hide. I quickly took a couple of photos and retreated. What a lovely surprise on another perfect day!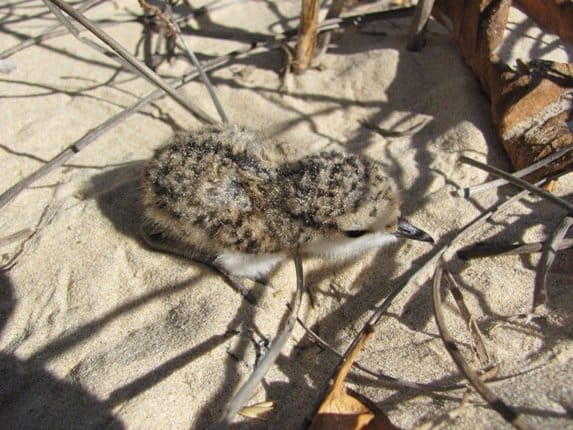 Red-capped Plover chick
If you look carefully you will see the chick hiding in this photo!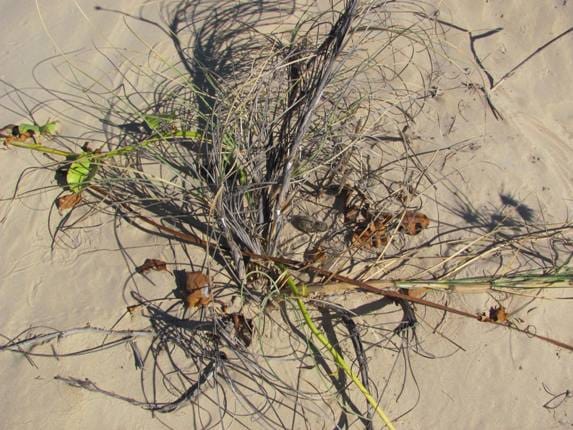 I would definitely recommend birding by bicycle along the beach-but BE PREPARED!!!