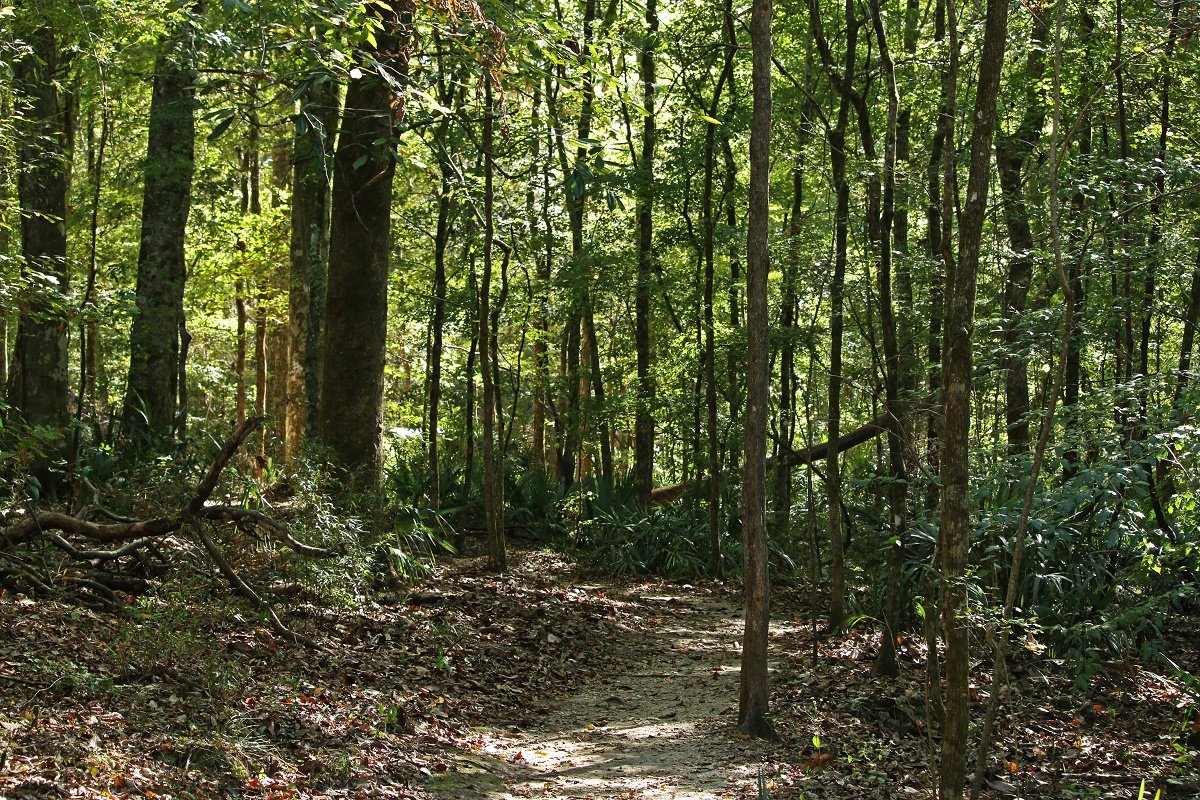 Florida Caverns State Park is known for one, quite obvious thing: the caverns. It's not surprising – they're amazing and the park staff have done a fabulous job facilitating tours – but the park is also known for birding opportunities.
This fall, I stopped at Florida Caverns with two friends who had never visited before. While they took the 45 minute tour, I opted to explore some of the rare upland hardwood forest growing within the park borders.
It was October, and autumn weather had just begun to descend. As I followed the trail network near the visitor center, I found myself craning my neck to gaze at the sun streaming through the green and just-about-to-turn-yellow leaves, creating a geometric canopy pattern.
The trail skirted the bluffs, the swampy bottom below covered with cypress knees and palmettos. At first, the wind in the air made it difficult to hear any birdsong. But as I stood stock-still to listen, the giggling of Carolina Chickadees filtered down to me, then the cackle of a Red-bellied Woodpecker.
A small songbird flitted to a trunk in front of me. I assumed first that I had spotted a Brown-headed Nuthatch, but as it crawled up the bark the white and black striped plumage struck me: I had found a Black-and-white Warbler! This tiny species breeds north of Florida but returns to spend the winter here as well as in Central and South America. I hadn't seen a Black-and-white since they had left in the spring, and I greeted the bird like I would an old friend.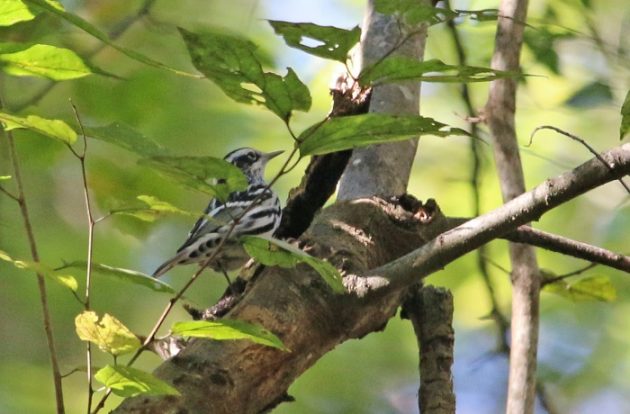 A Black-and-white Warbler.
Birds weren't the only wildlife on the trail. I paused on the limestone rocks in the path, waiting for butterflies and lizards to flap or run past me. Even the trees begged to be admired; in one spot, a National Champion Florida Elm stretches to the sky behind its identification placard. At over 100 feet tall, it is the tallest Florida Elm ever measured.
Though I visited to bird, I highly recommend both the caverns tour and a dip in the colorful and refreshing Blue Hole Spring.