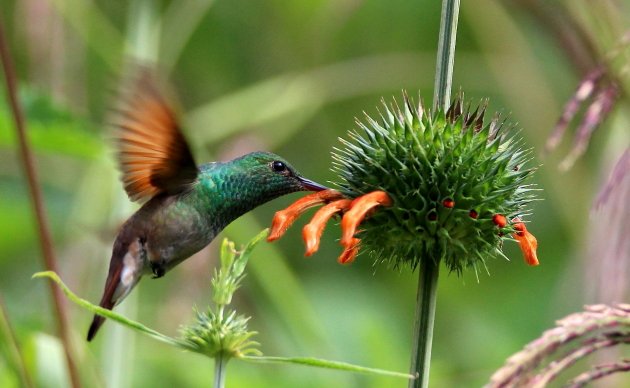 If you are like me, you can get a fair amount of birding done while traveling with your non-birder spouse… as long as you make sure you visit places with lots of other interesting activities, to keep that spouse happy. Pure eco-tourism is pretty much out of the question, because sitting in an eco-lodge all day is not much fun for a city-lover. Which is why Morelia, a UNESCO World Heritage City in the middle of a great zone for endemic Mexican birds, could be a good option for the unevenly-paired birder.
One of the advantages of Morelia as a birding/tourist destination is that we receive direct flights from Houston on United, Dallas/Fort Worth on American, and Los Angeles, Oakland, San Jose (California), and Chicago/Midway on the Mexican carrier Volaris. Most other points of origin up north can reach us with just one layover in these cities, or in Mexico City.
The downtown area of Morelia, known as the Centro Histórico (Historic Center), is entirely built with our local "pink" limestone, in varied architectural styles from over 400 years. (The city was founded in 1540.) It boasts an iconic aqueduct and a beautiful cathedral, both dramatically lit up at night. Don't miss the spectacular Santuario de Nuestra Señora de Guadalupe. You should also take some side trips to the colonial city of Pátzcuaro, as well as Santa Clara del Cobre, where you can see traditional copper-working, and buy beautiful pieces for a fraction of what they would cost up north.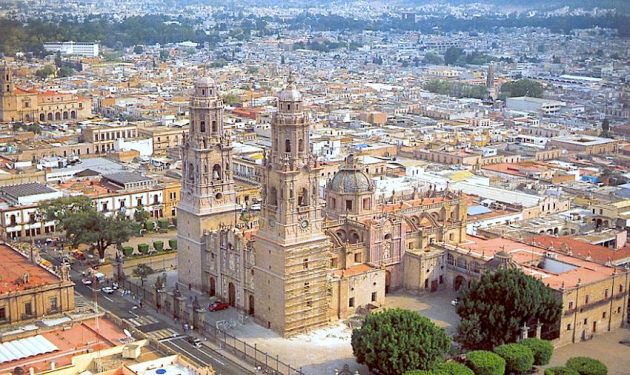 This photo is absolutely not mine. But I really want you to come bird Morelia.
Your non-birding partner will probably be happiest if you stay in one of the historical hotels downtown. This is not the best birding decision. But you can console yourself by having breakfast in one of the many restaurants with outdoor seating under the stone arches facing the cathedral, where you are guaranteed to enjoy the sight and sounds of White-throated Swifts. Sorry, no photos, because… swifts.
There are any number of wonderful, endemic-rich birding sites within an hour of Morelia. (I have featured two of these in my previous posts, and will feature more in the future.) But these are the ones I would most recommend within the city itself:
Centro de Convenciones (Convention Center)
The gardens around Morelia's Centro de Convenciones are not the best site for birding in the city. But they are very accessible to those who stay downtown, and they have lots of birds which are very accustomed to the presence of humans. You can even stay right in the middle of these gardens, at the Best Western Plus Gran Hotel.
The Convention Center is a good place to get acquainted with our two most common Hummingbirds, the Berylline (also shown above) and the Broad-billed: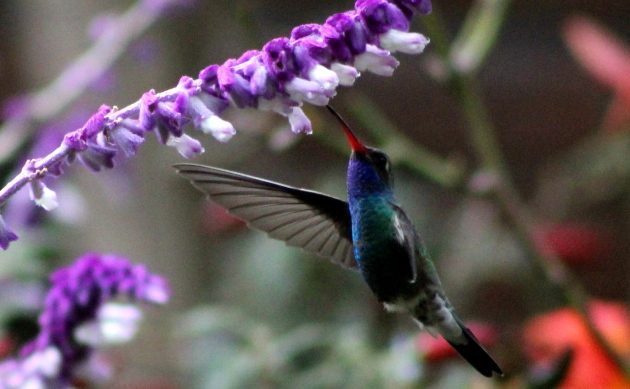 The second photo is from my garden, not from the Convention Center. But hey, that is still in Morelia.
Oddly enough, the Convention Center gardens are the best place in Morelia to see our own endemic thrush, the Rufous-backed Robin (or Thrush, depending on your guide). You are also sure to see Bronzed Cowbirds there.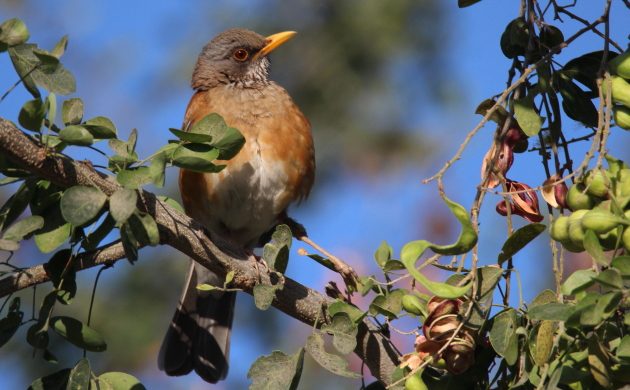 This photo is from the neighboring state of Morelos. That is not in Morelia.
Cañada de los Filtros Viejos (Canyon of the Old Filters)
Now, this is a place to do some serious birding. The entrance is in a city neighborhood (mine. to be exact). But you can follow the canyon away from the city for miles, through riparian, thorn-forest, and pine-oak habitats. There are a good number of endemics and semi-endemics to be seen, such as the beautiful Golden Vireo, and the rather comical Rusty-crowned Ground Sparrow.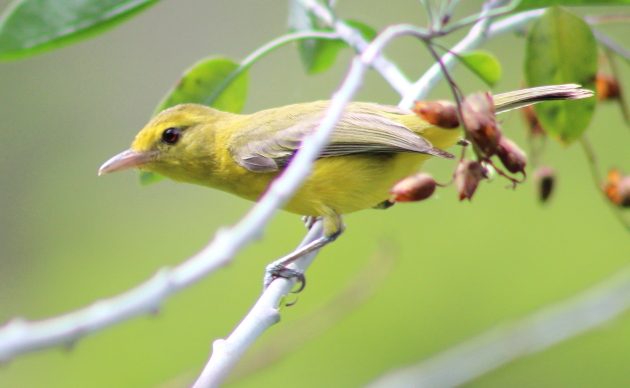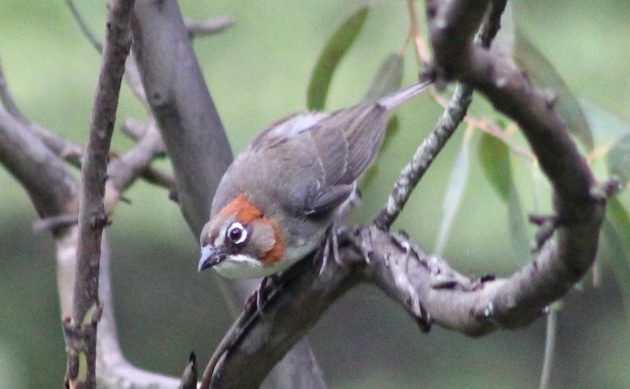 If you hear something chattering as it moves through the underbrush, it may well be a Rufous-capped Warbler.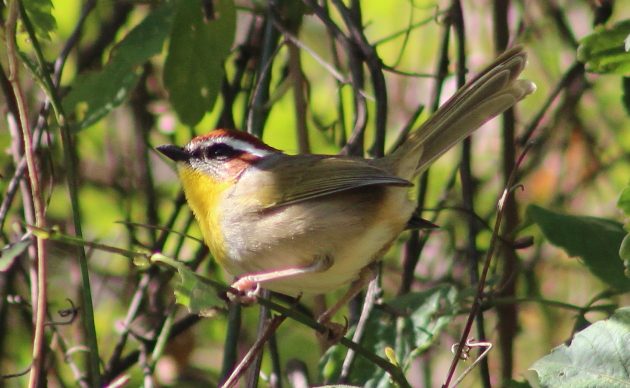 And that call you hear everywhere, but usually can't locate? Check Merlin's song recordings to confirm that you are hearing the ubiquitous Orange-billed Nightingale Thrush: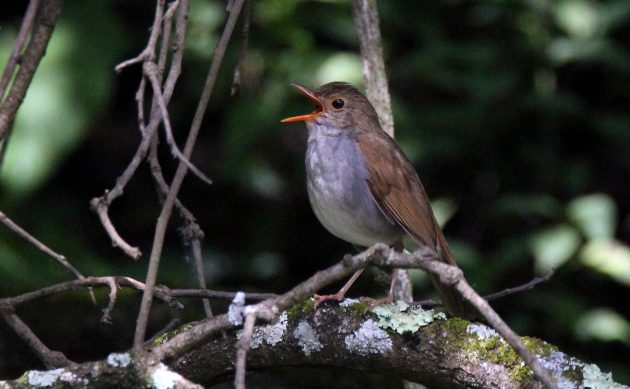 This one is certainly not an endemic, but I cannot resist including this Filtros picture of a migratory Louisiana Waterthrush, seen through a couple of tree trunks: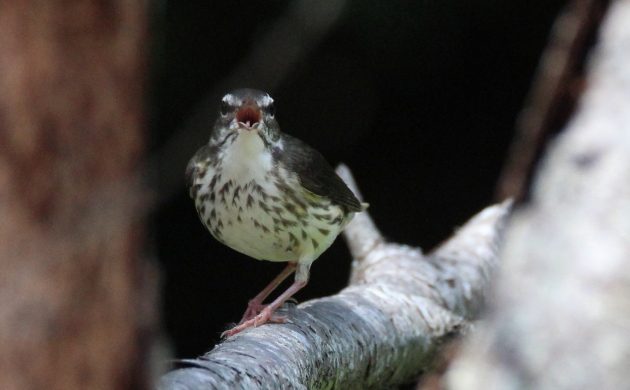 If you want to stay as close as possible to los Filtros Viejos, both of Morelia's Holiday Inns (the normal one and the Express) are only a few blocks from the entrance; they are also right next to two large shopping centers and a wide variety of restaurants.
Jardín Botánico, Cerro de Punhuato (Botanical Garden, Punhuato Hill Natural Reserve)
It is not very likely that you would see anything here that you cannot see at the Cañada de los Filtros Viejos. (Although a friend recently saw a pair of Aztec Thrushes here. Take that, Filtros!) But it is another good option for birding, as well as offering beautiful views of the city.
Among the many species Punhuato (pronounced poon-WAH-toe) shares with los Filtros is the beautiful Blue Mockingbird. In some ways, this bird is even more frustrating than the Orange-billed Nightingale Thrush; both are often heard and rarely seen, but the Mockingbird constantly changes its song, making it much harder to identify by ear. Unlike the Northern Mockingbird's easily recognizable two or three reps of constantly changing phrases, the Blue's song gradually evolves as you listen, and has a lower, more "flute-y" tone.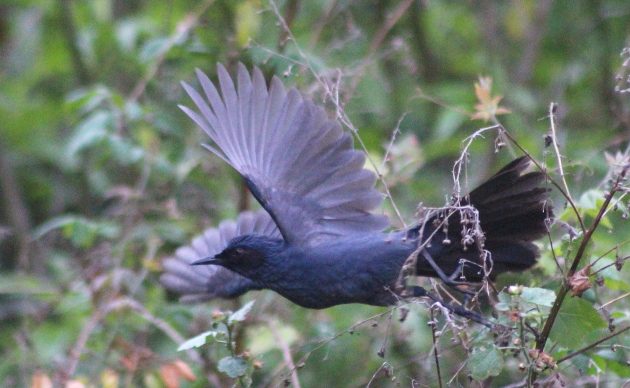 One species of interest is more common on Punhuato than in los Filtros: the Spotted Wren. This is a member of the wren group that Mexicans call matracas, because their noisy calls sound like the large spinning wooden noisemakers that Mexicans make and call by that name. The matraca group, which also includes the Cactus Wren of the American Southwest, consists of larger, highly social wrens.
I have always loved this photo from Punhuato. Not only does it show an interesting moment, either courtship or a challenge, but it taught me that the spots on the Spotted Wren can be lifted for display purposes: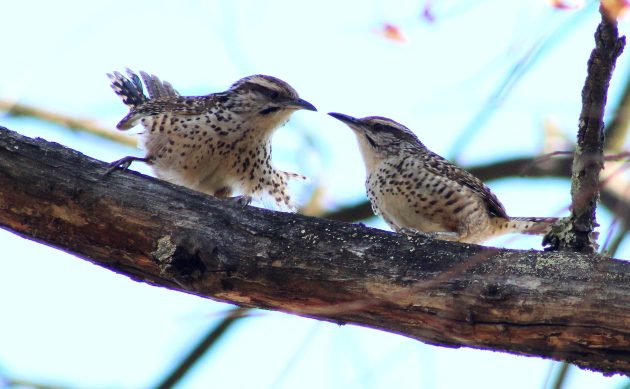 So, what are you waiting for? Come bird Morelia. And go ahead, bring the family.