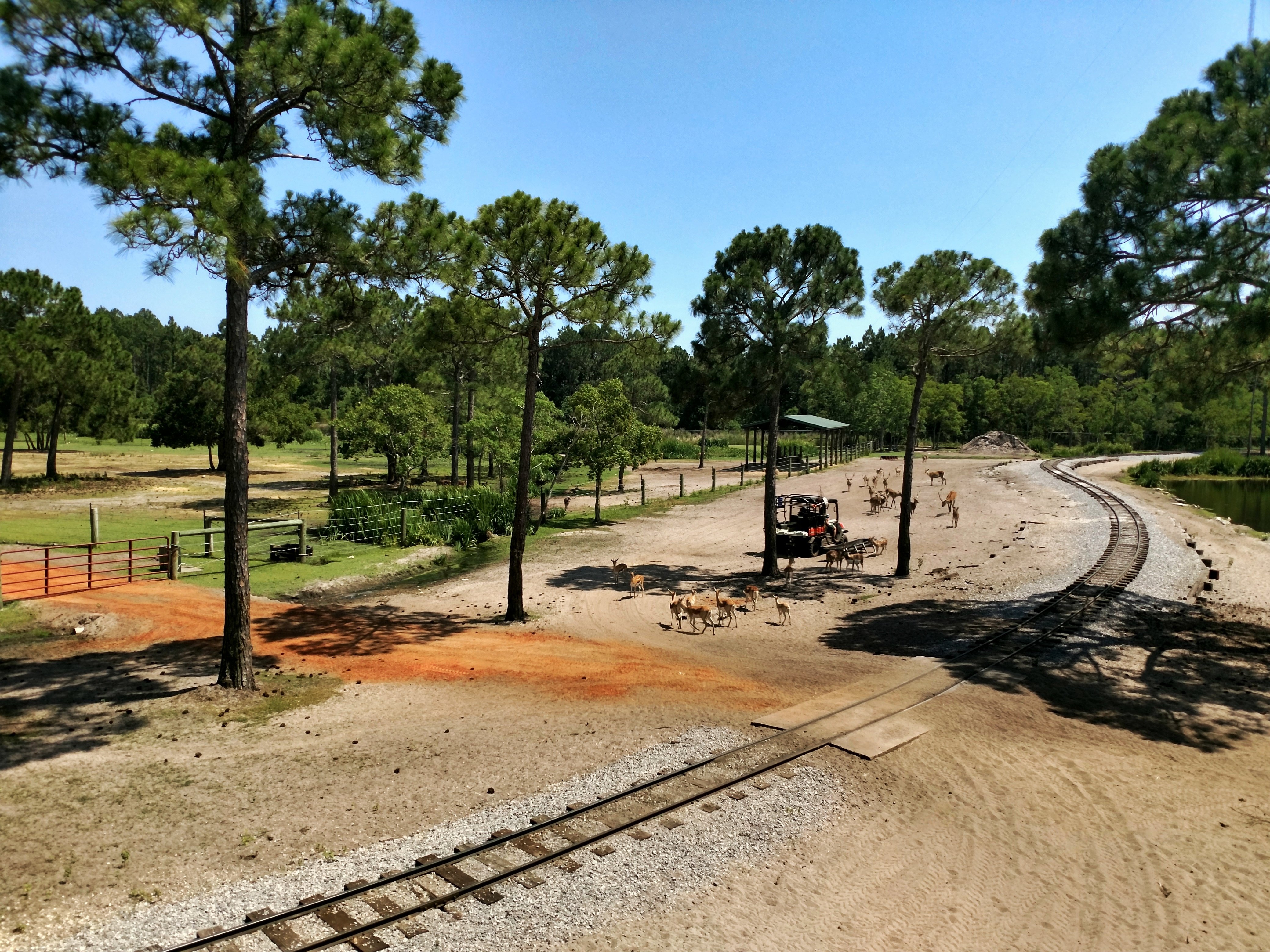 Next door to my hometown, the Gulf Breeze Zoo occupies 50 acres near the Santa Rosa Sound. While I harbor mixed feelings about zoos in general, this facility seems to make the best effort possible to keep animals in interesting enclosures, move them to different areas of the zoo to maintain novel surroundings, and invest money and space into a 30 acre mixed species enclosure, where the animals can move freely. In the spring, I bought an annual member pass that allows me to pop in and out whenever I have a free morning.
The first time I visited the 30 acre enclosure, I walked the raised boardwalk over the space with eyes wide. Multiple varieties of ungulates jogged from place to place, while giant rhea birds stalked around looking for food. Just beyond a fence, a pair of rhino adults and one baby munched contentedly on hay. On large islands shaded with multiple trees, a family of orangutans and another of gorillas lounged in the green grass.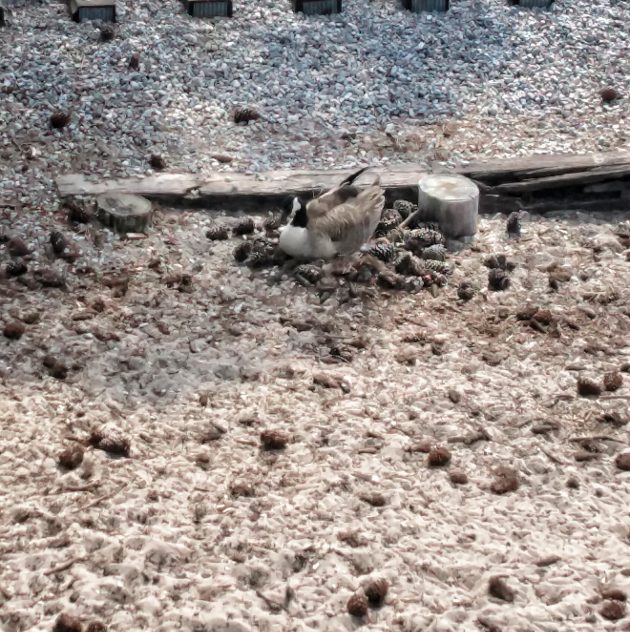 The Canada Goose sits on its nest of pine cones.
With so much to look at, you wouldn't think my eyes would be drawn to a pine cone nest on the ground, complete with a Canada Goose parent shielding her delicate eggs from the nearby antelope species. The nest sat perilously close to a set of narrow train tracks, which guided an equally small train packed full of little kids and their parents to get a closer view of some of the animals. But the geese didn't care, going about their business surrounded by dozens of species from around the globe.
"There's no way that nest will survive," I thought to myself. A few weeks later, I returned to the zoo, and sure enough, the nest was empty. Yet, I didn't see tell-tale signs of nest destruction. Had they merely hatched? Where were the babies?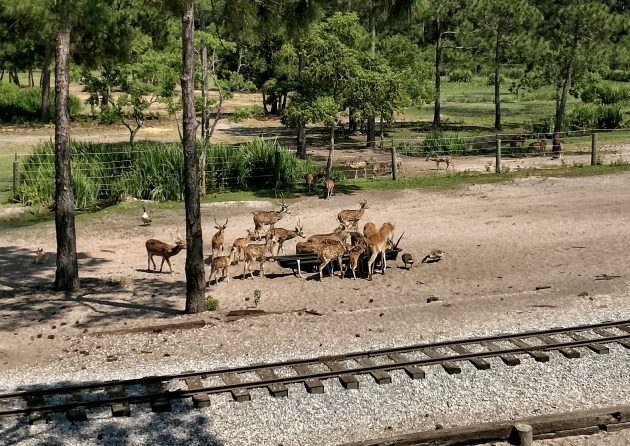 The Canada Geese (on the right side) show no fear.
This past weekend I returned once again, and this time spotted not only chicks that looked nearly fully-grown, but also a handful of younger, yellower babies – signs of a successful second nesting! The hooved animals had just been fed in a metal trough, and the Canada Geese showed no fear when aggressively maneuvering themselves to catch the falling morsels of grain the instant they touched the sand below. I cringed in fear as the smaller chicks ran amidst the animals – once a particular antelope swung its long, curved horn towards a goose in irritation – but when the ungulates dissipated the adults and chicks remained unharmed.
Canada Geese are known for being versatile and adaptable birds. I've seen many geese nesting during my time watching avian varieties, but the Gulf Breeze Zoo nest takes the cake for most unique!