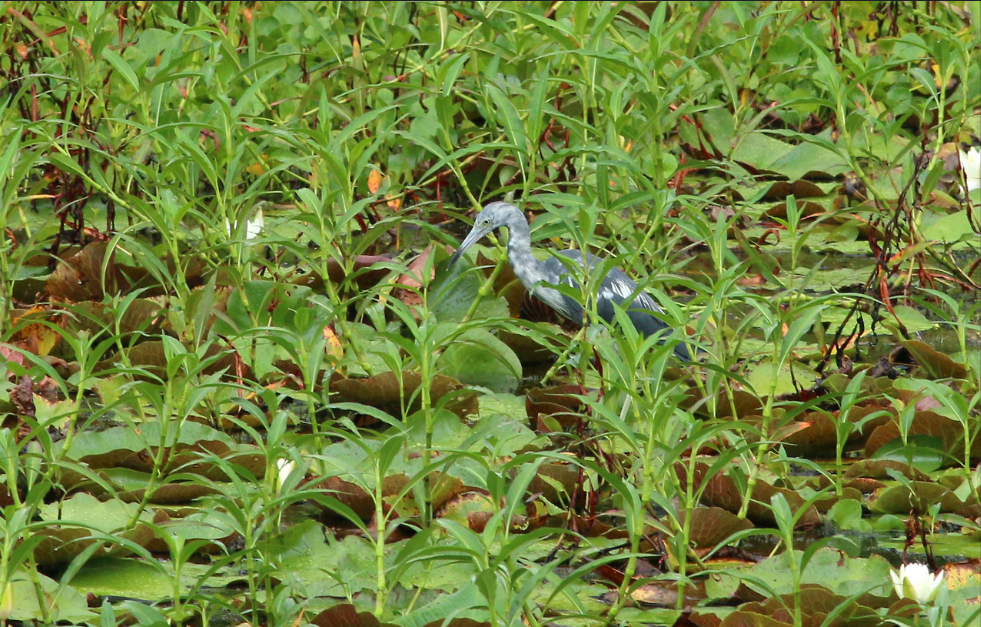 I was itching to get out of the car and bird. My binoculars were on the seat right next to me, so close and yet, so far. My husband, our friends, and I drove down the famous Lighthouse Road at St. Marks National Wildlife Refuge just after dawn. The light was still golden, swaying Spartina alterniflora grasses bordering multiple ponds and salt marshes. The tide was a bit low, muddy edges providing perfect foraging grounds for wading and shorebirds.
Birds were literally everywhere. Great Egrets and Great Blue Herons and Tricolored Herons dotted the shallow water. Anhingas sat on bare limbs of dead tree trunks, while Osprey soared overhead. A Belted Kingfisher chattered as it dive-bombed fish from the air; Willets and Spotted Sandpipers scurried amidst the mud.
The famous lighthouse at St. Marks Wildlife Refuge.
Only, I couldn't stop to really look at them!
We had a set-in-stone plan to go scalloping on the nearby seagrass beds, and had to head straight past the birding hotspots to the boat ramp and then out onto the bay. Of course I wanted to go scalloping, which involves snorkeling through the seagrass before plucking the shellfish from the ground and cleaning them right then and there – but I always want to bird. The Brown Pelicans, Double-crested Cormorants, and Laughing Gulls were some consolation, but even while I snorkeled around beautiful soft corals and schools of fish I still had the plethora of bird species in the back of my mind.
Scallop success!
Luckily, my friends are indulgent, and on the way back to our hotel they stopped with me at the Visitor Center. In addition to getting my refuge passport stamp, we trooped outside in a light drizzle to check out a vegetation-covered pond beneath a wooden observation platform. In addition to a pair of swimming Common Gallinules, we watched the hunting antics of a juvenile Little Blue Heron, half blue and half white as it transitioned to adult plumage.
I am already making plans to return to St. Marks National Wildlife Refuge, which is truly one of the most beautiful places I've ever visited in Florida. Late fall promises marshes filled with waterfowl and other migratory species – what could be better?