The Great Vly is wonderful wetland that straddles the border of Ulster and Green Counties in New York State's Hudson Valley. My last blog post about the Great Vly is nearly a year old and involves a lifer, a King Rail that I twitched last June. I spent this past weekend in Saugerties at my folks' house in order to look for Easter eggs, let Desi enjoy time with his cousins, and generally have a good ol' time with family. Seeing as Saugerties is the northernmost town in Ulster County and the home of the southern half of the Great Vly, I couldn't resist getting there on both Saturday morning and Sunday morning to see if I could track down bitterns, rails, and other marsh birds. I had no luck with the rails or bitterns but I did manage to see quite a few species, including some that were very cooperative.
Both mornings at the Great Vly I got there very early and spent some time exploring the few spots you can walk to on foot, more time sitting on the top of the ridge at the parking area scanning the marsh and nearby treetops, and lots of time sitting in my car, which doubled as a photo blind, on West Camp Road while I waited for birds to work up the nerve to approach my blue Ford Focus. With the windows down and the engine off I could hear and see nearly as well as I could had I been standing outside of my car, but the birds were much more willing to be photographed while I sat in the car.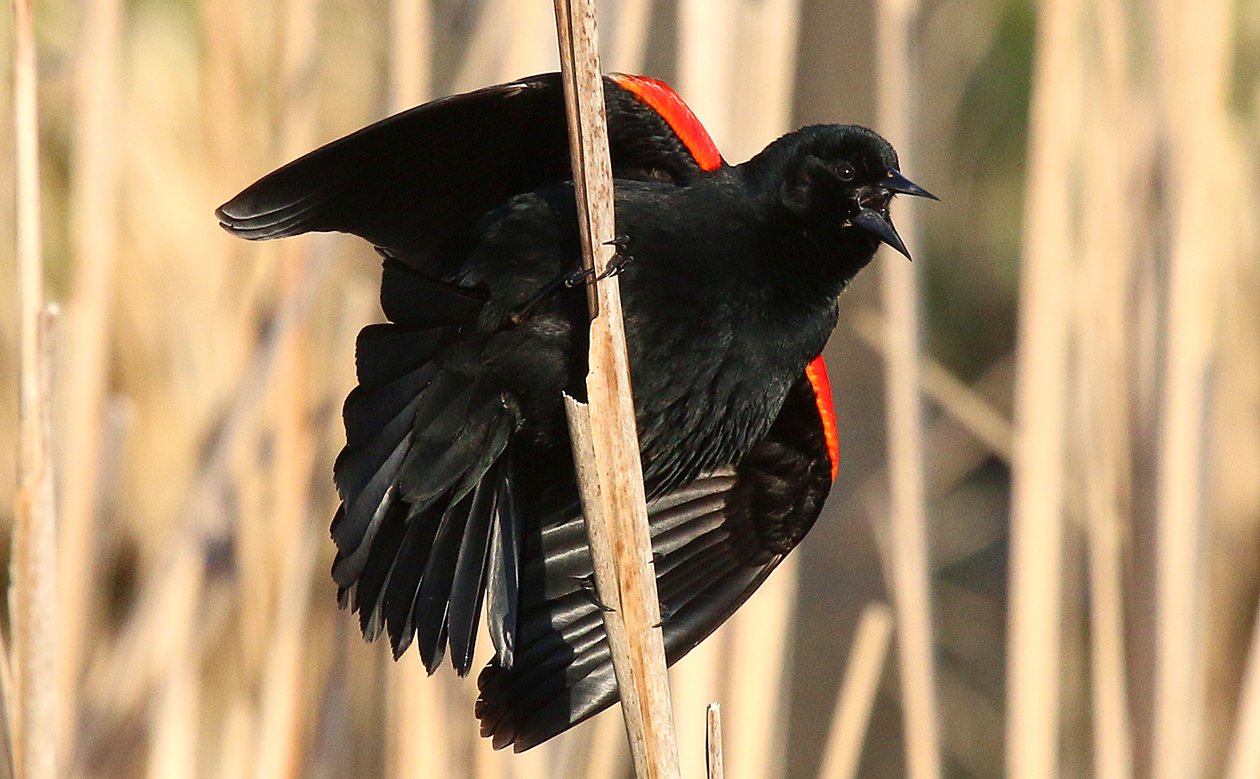 Red-winged Blackbird singing at the Great Vly
While I was disappointed by the lack of rails and bitterns I was pleased to see several species of ducks, lots of early migrant passerines, and a couple of other cool species. Should you ever find yourself in Saugerties with some time to kill you could do far worse than to visit the Great Vly. And if you have a canoe or a kayak and the water levels are high you will be even more pleased! There is a vast area that can't be explored on foot for which a small boat is the ideal way to go.
Hopefully, the images here will convince you to check out the Great Vly. If not, well, you must not be a birder.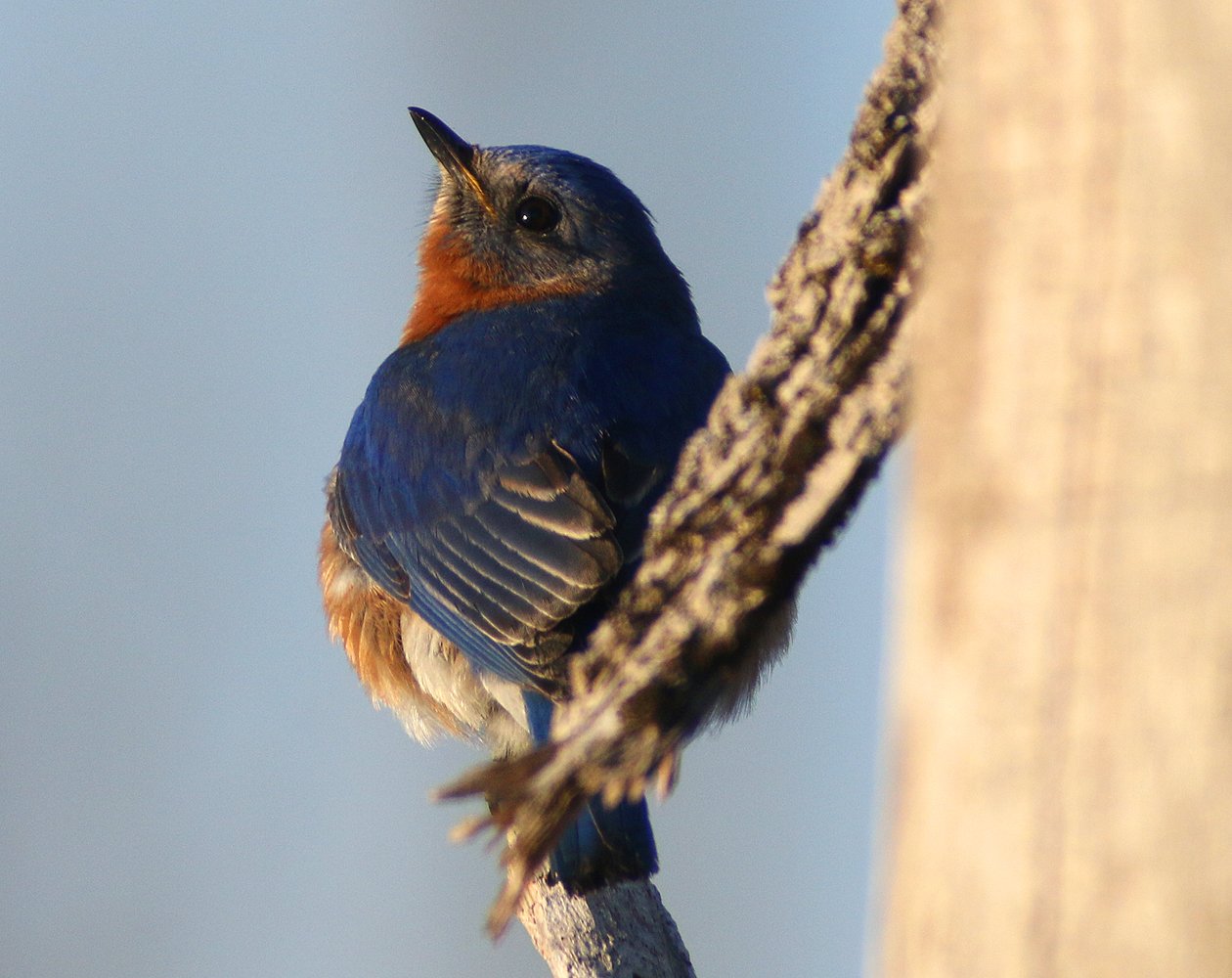 That piece of bark made me very angry. But I still like this Eastern Bluebird, a male, one of several paired off and working on building a nest.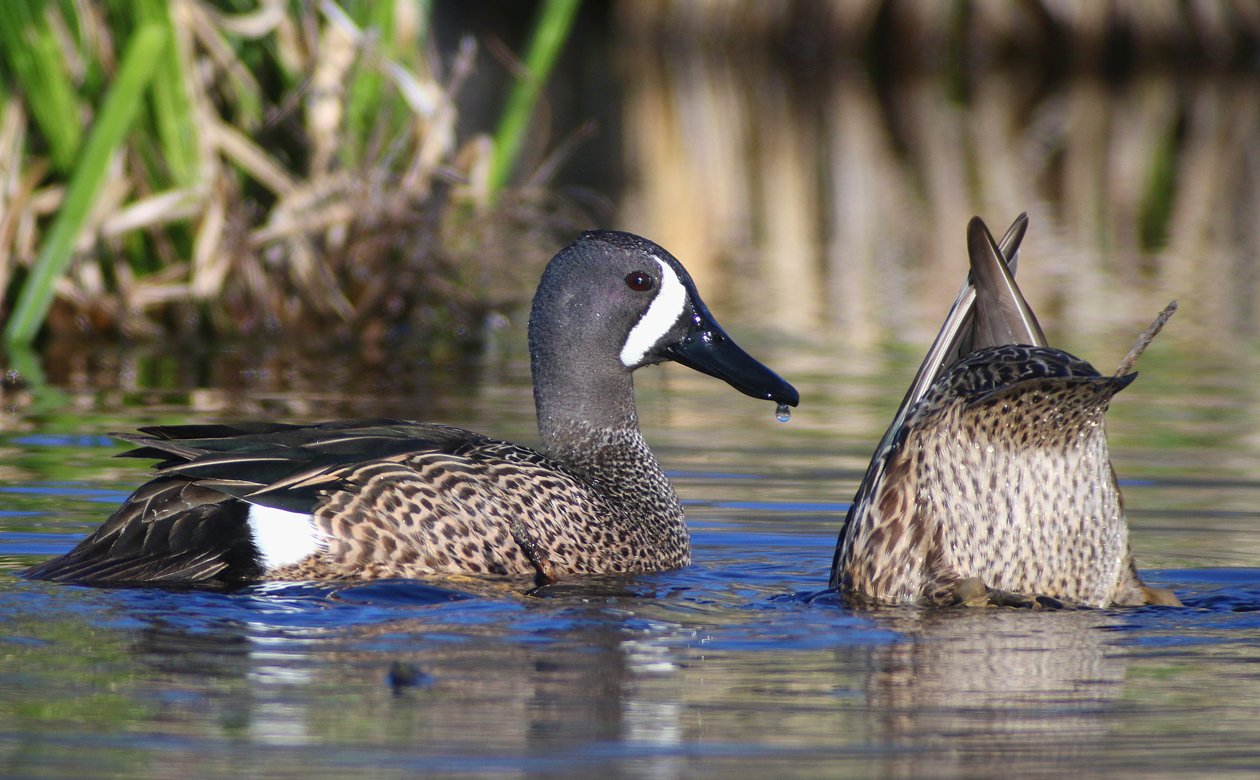 Though the Wood Duck at the top of this post might be more gaudy the Blue-winged Teal were more cooperative.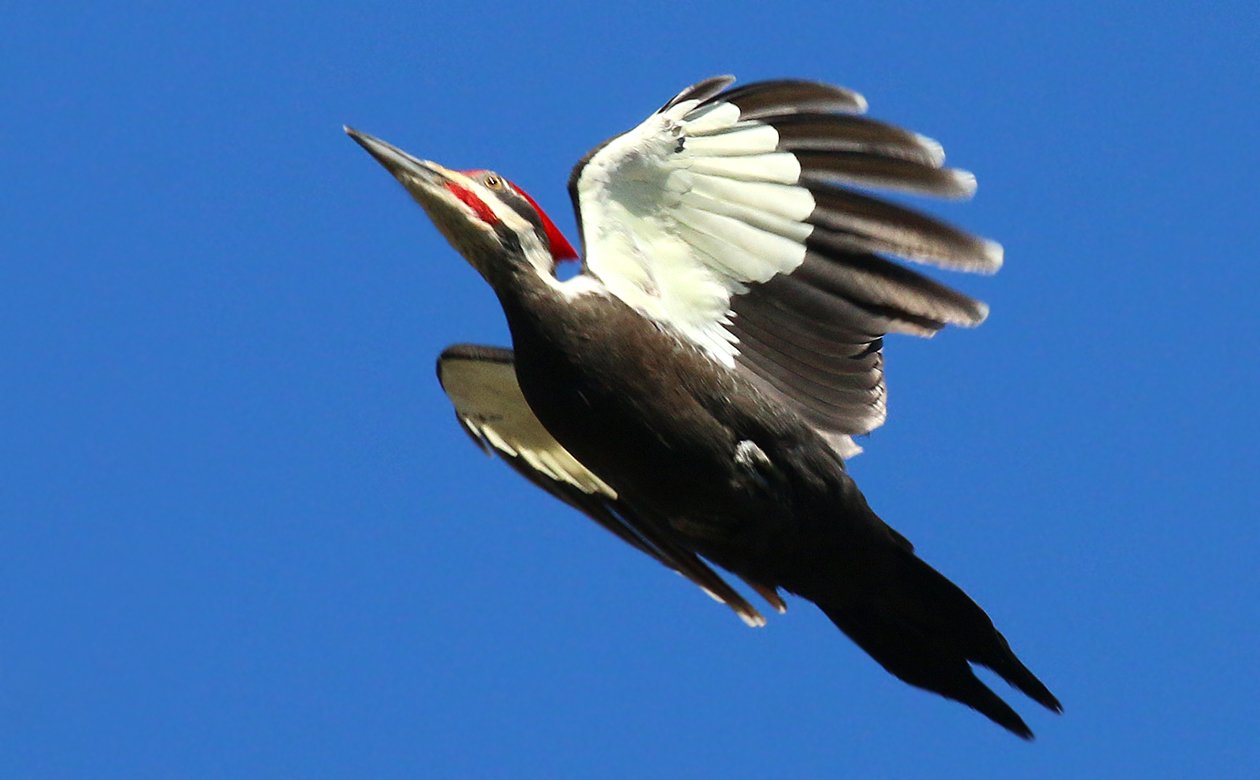 I heard a Pileated Woodpecker at the Great Vly I did not see one there. This bird actually flew over my parents' house on Easter morning.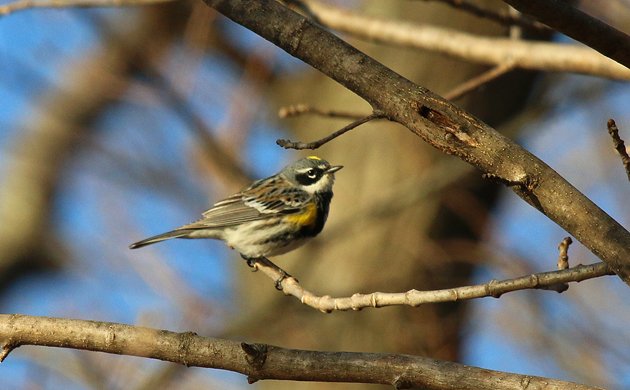 This Yellow-rumped Warbler was coming into nice plumage and was one of three wood-warbler species I spotted on my visits. The other two were Pine Warbler and Palm Warbler, all expected early migrants.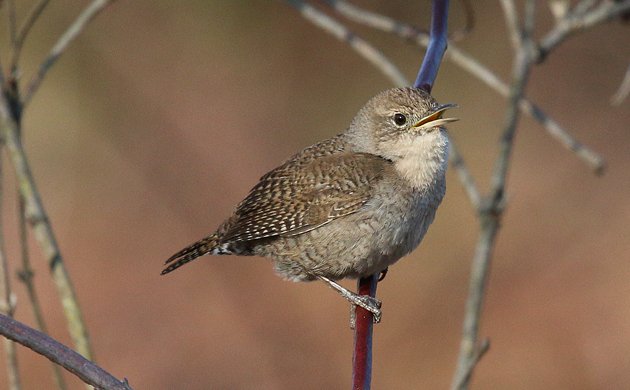 I was surprised to find  a singing House Wren this weekend, as it was my first of the year in New York. This bird was actually off of Dave Elliot Road, which is a couple miles from the Great Vly.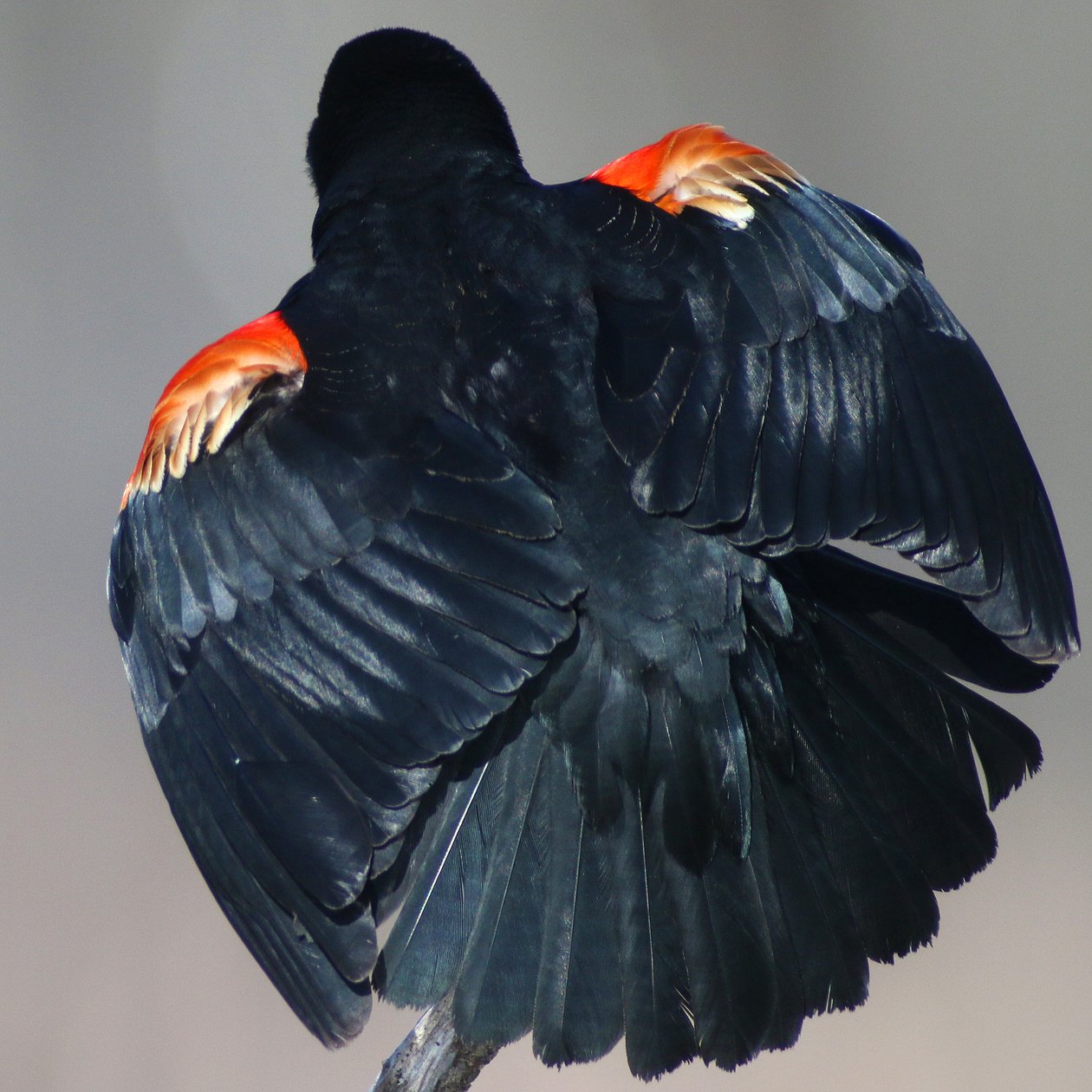 Conk-a-ree!!!
Get yourself to the Great Vly. You'll love it!