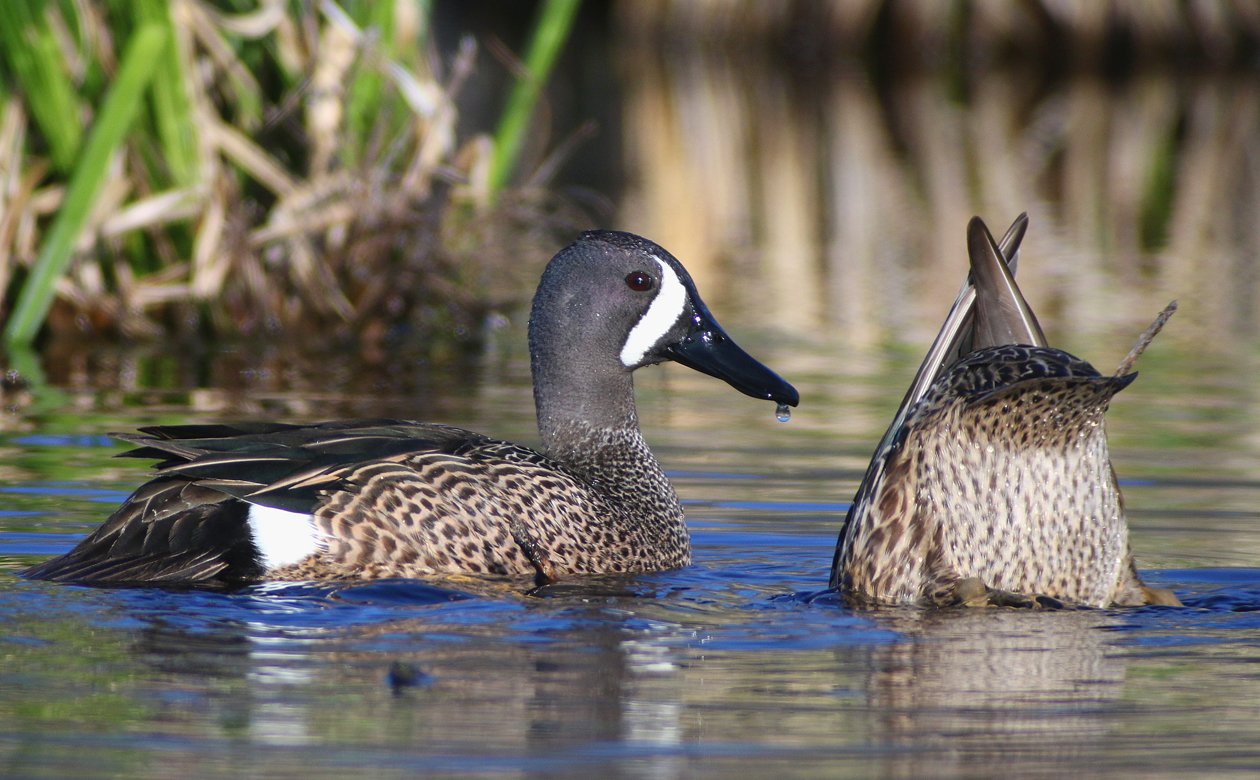 I wonder how many of you enjoyed this weekend as much as I did. Was the joy a natural result of a delicious Easter brunch or the welcome warmth of a dilatory spring? Perhaps the weekend's pleasure proceeded from the arrival of birds not seen here for months. All this surely contributed to my great satisfaction, but I suspect the smile on my face results, in no small part, from the fact that my kids are going back to school after a long spring break! Who else is feeling good today?
The Best Bird of my weekend was a real find. While I was on a call with Corey, what should fly into the tree right outside my window but a Yellow-throated Warbler?  This species is quite rare during migration in my area and this bird was, in one sense, way too early but, for my purposes, right on time. Corey enjoyed his Easter weekend upstate with his family, though he did sneak out in the early mornings to look for birds. His favorite for the weekend were the Blue-winged Teal that were spending their mornings dabbling at the Great Vly in his hometown of Saugerties. What's not to like about cooperative and charismatic dabblers? Now that's a Best Bird of the Weekend worth watching!
How about you? What was your best bird of the weekend? Tell us in the comments section about the rarest, loveliest, or most fascinating bird you observed. If you've blogged about your weekend experience, you should include a link in your comment.