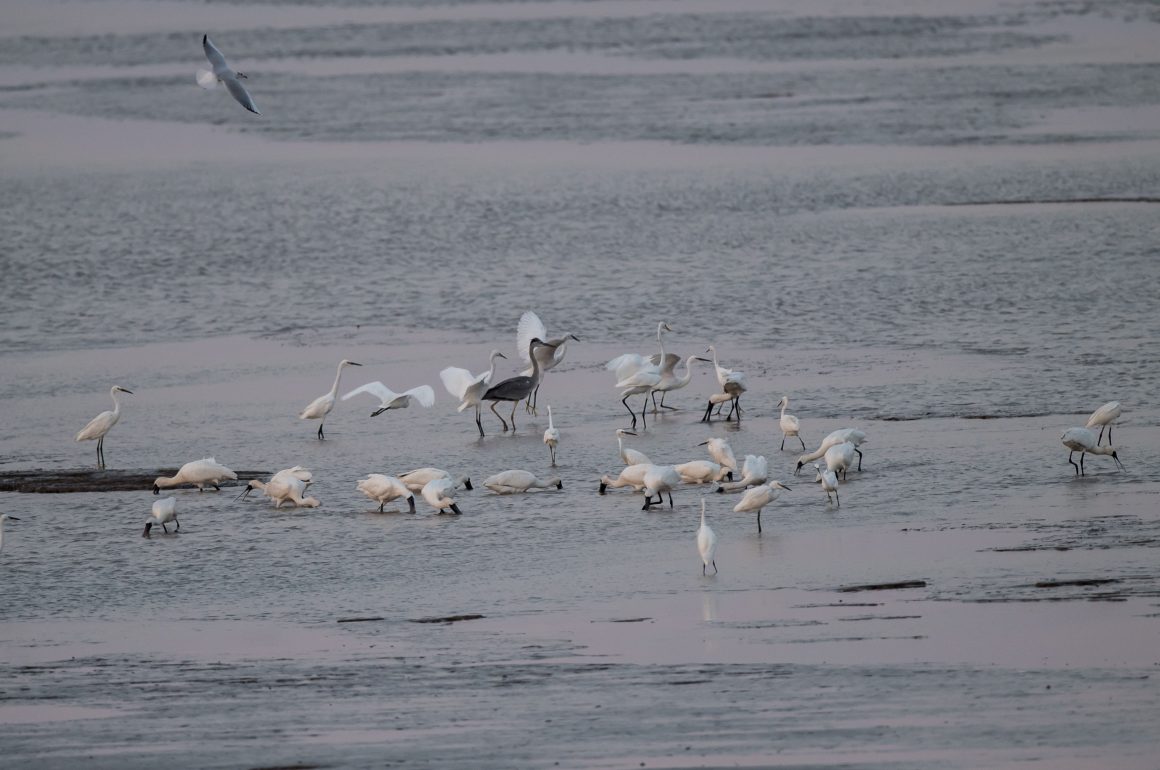 Tiaozini is a coastal place about a 3-hour drive north of Shanghai. It is famous for its mudflats that are used as a refueling stop for Spoon-billed Sandpiper. This is a bit of a dilemma for local authorities – on the one hand, they would presumably like to protect the birds, on the other hand, they also want to draw as many tourists to the place as possible. At the moment, it looks to me as if the objective of attracting people seems to be the more important one, given the massive buildup of parking spaces and amusement-park-type facilities. Hm.

I went there with friends for a weekend in early September, and did not manage to see any Spoon-billed Sandpipers (though some other spoonbills, see below). Still, it is a good place for birds, and given the gregarious nature of most of the Chinese tourists (similar to shorebirds?), most of the area was actually quite empty, with only a few places overrun by people rather than frequented by birds.

As this is a coastal place, there are of course lots of waders, in larger numbers, and more variety than in Shanghai.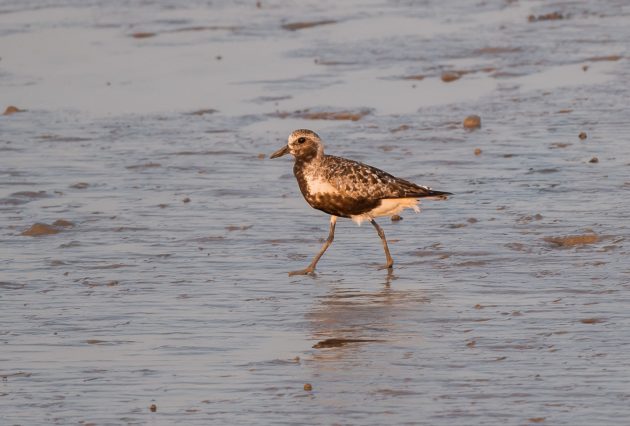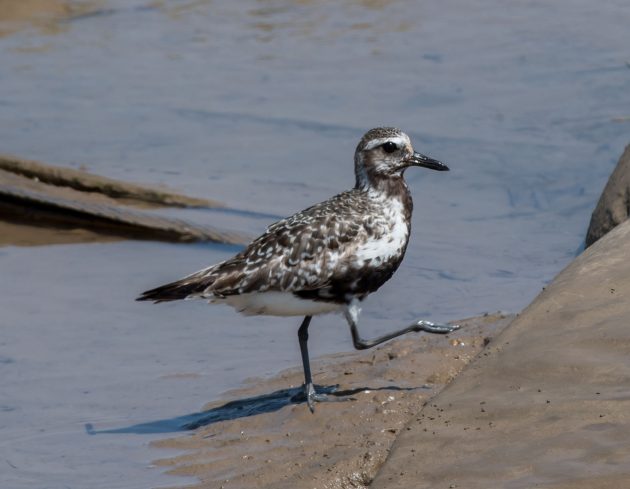 Black-bellied Plover: Known as Grey Plover in Europe and Asia. Point for American birders, I am afraid.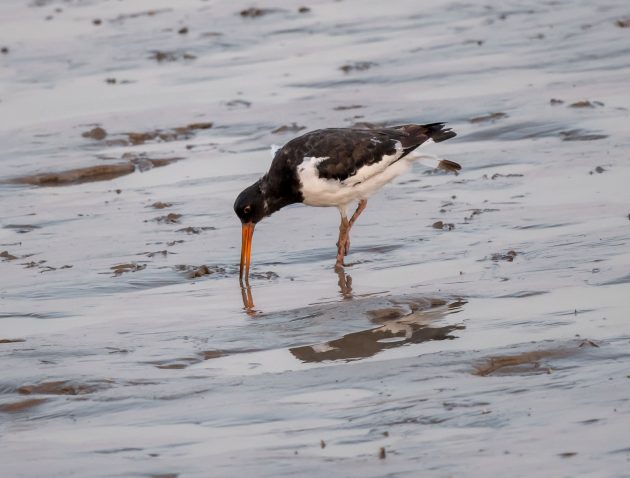 Eurasian Oystercatcher: Not all of them are breeding at Claire`s beach in Australia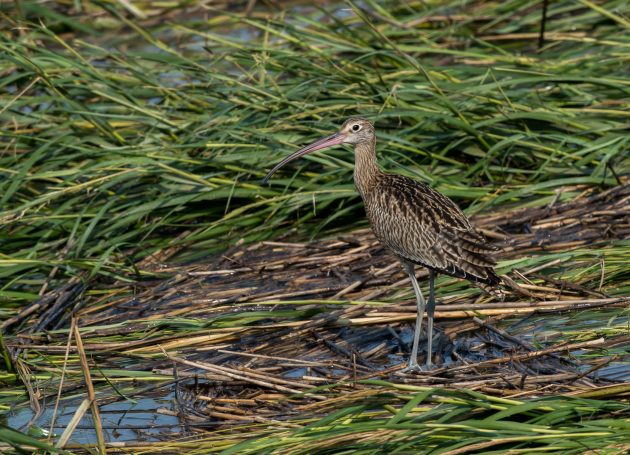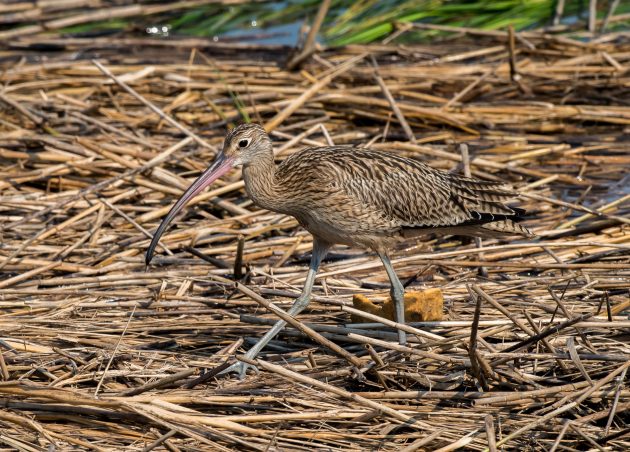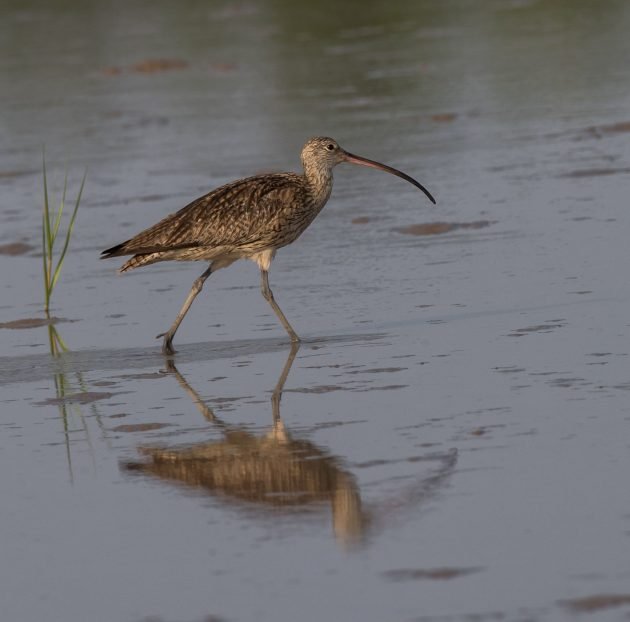 Far Eastern Curlew: Endangered. Claim to fame is to have the longest bill of all waders.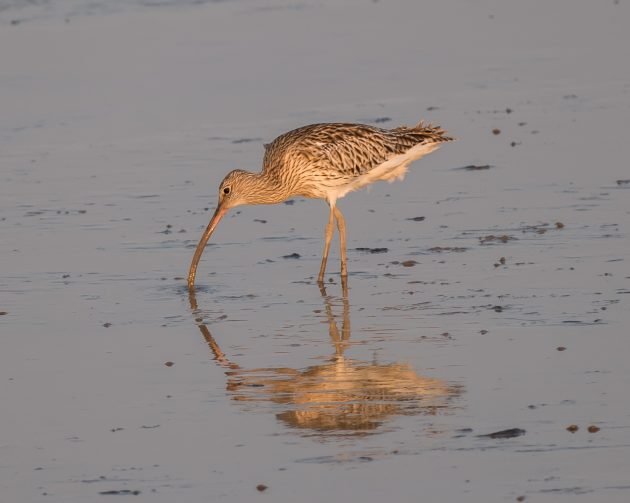 Eurasian Curlew: Not that much shorter though. Silver medal?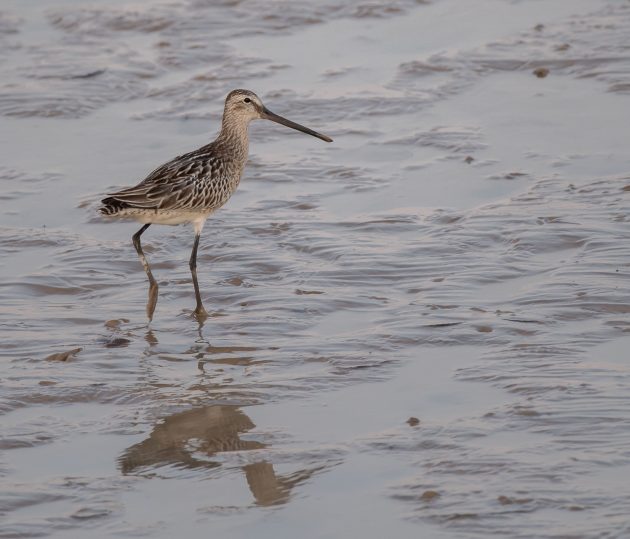 Asian Dowitcher: Near threatened. Likes to hang out with Godwits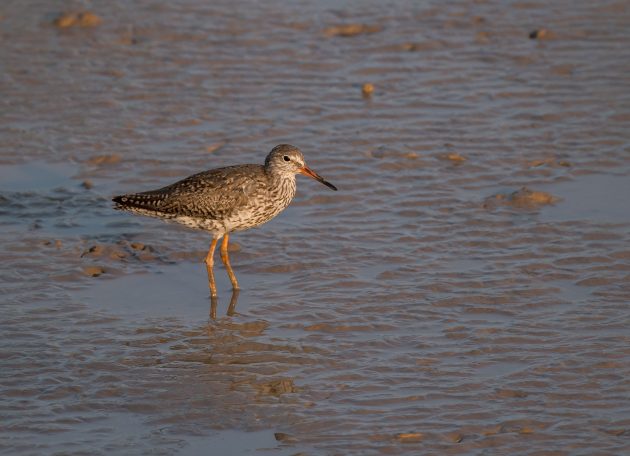 Common Redshank: "Slightly smaller and more compact than Spotted Redshank: (Birds of the World). Or, as one of my insensitive former girlfriends would have put it, it looks a bit fat.
Spotted Redshank: "Elegant wader" (Birds of the World) – and indeed, this seems to help to distinguish it from the Common Redshank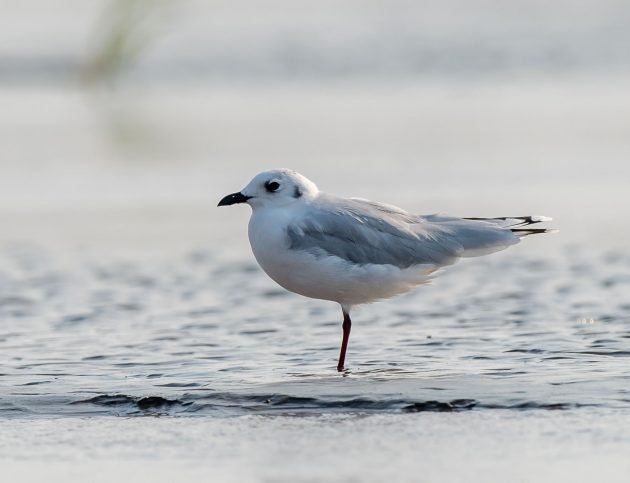 Saunders`s Gull: I never thought of gulls as cute but this one is.
Terek Sandpiper: Some waders really should wear nametags to make their ID easier. No need for the Terek Sandpiper to do so, the upturned bill makes it easy enough.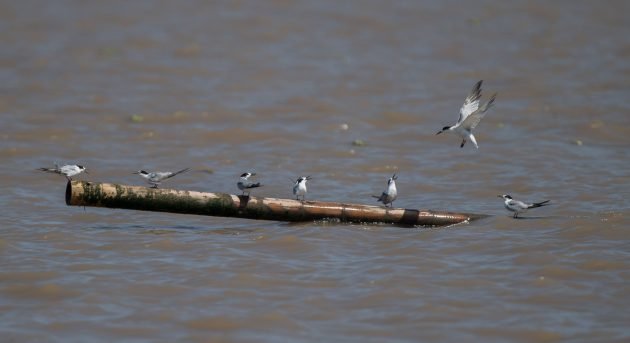 Common Tern: Looks like they are having fun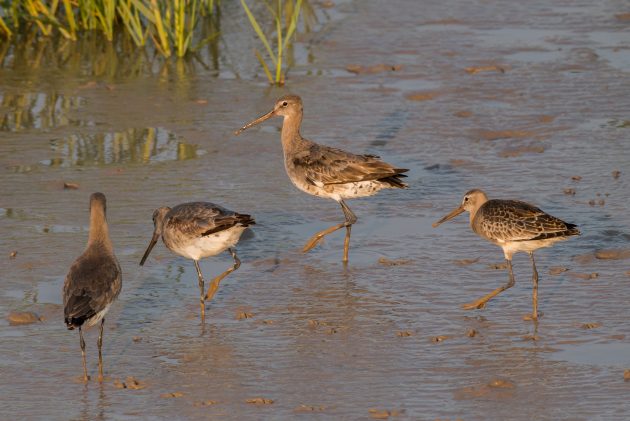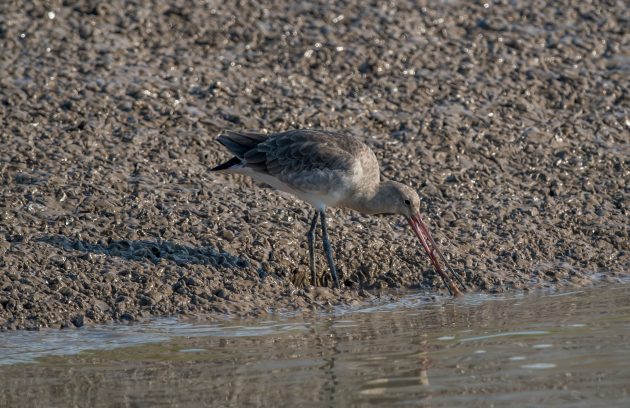 Black-tailed Godwit: Somehow, this bird always looks a bit out of focus on my shots. A mystery waiting to be solved.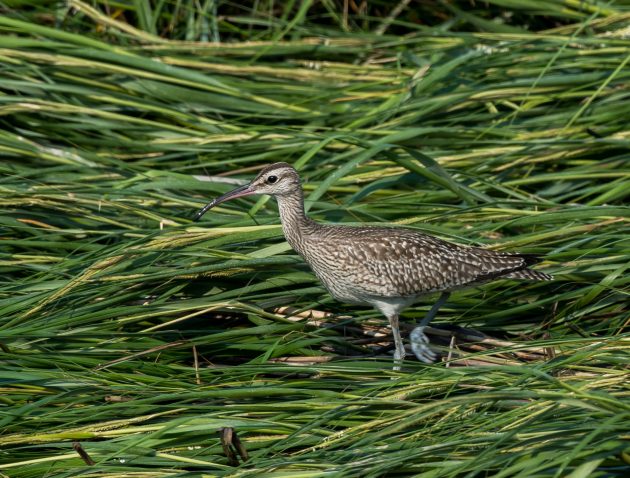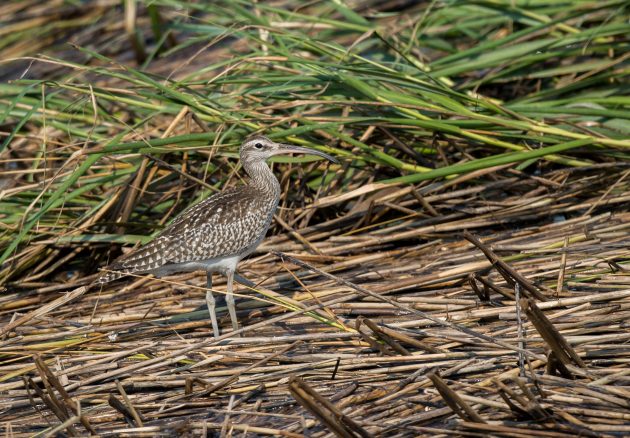 Whimbrel: Looked big in Nanhui without Far-Eastern Curlew present, but not so big here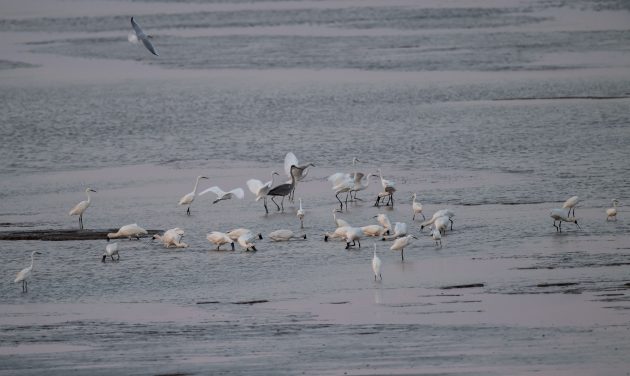 Black-faced Spoonbill: Not the spoonbill I was looking for. Still, not bad.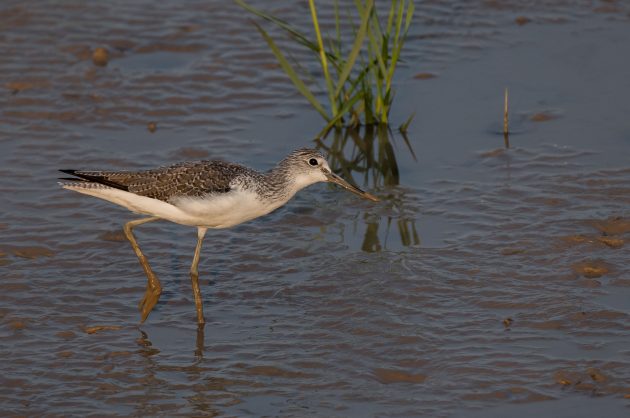 Common Greenshank: It takes a lot of goodwill to call these legs green.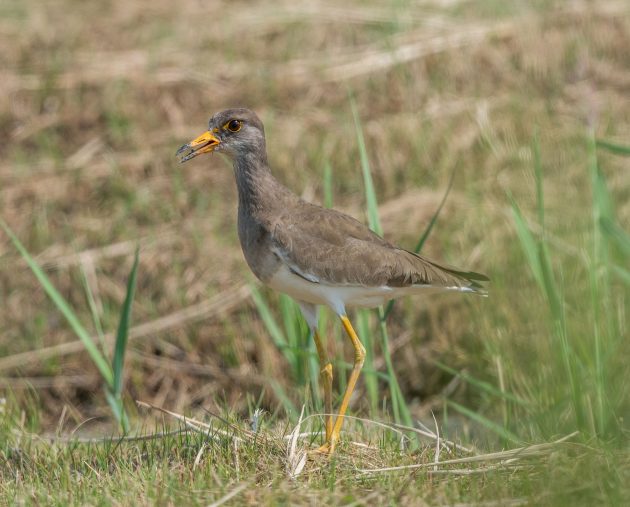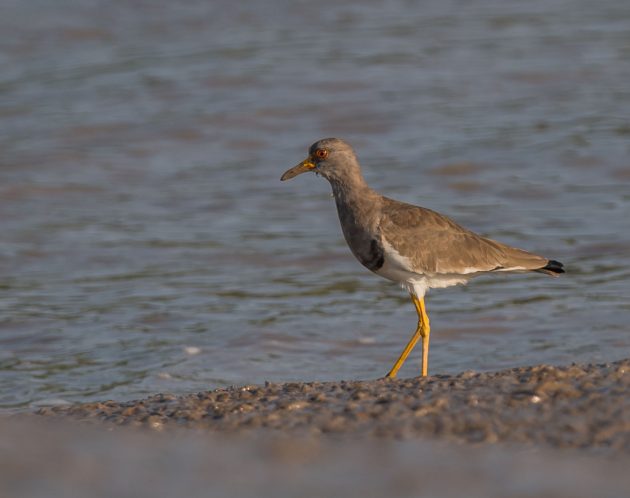 Grey-headed Lapwing: The equivalent of four-wheel drive. Suitable for beach and lawn.
Greater Sand Plover: Confusingly small on the photo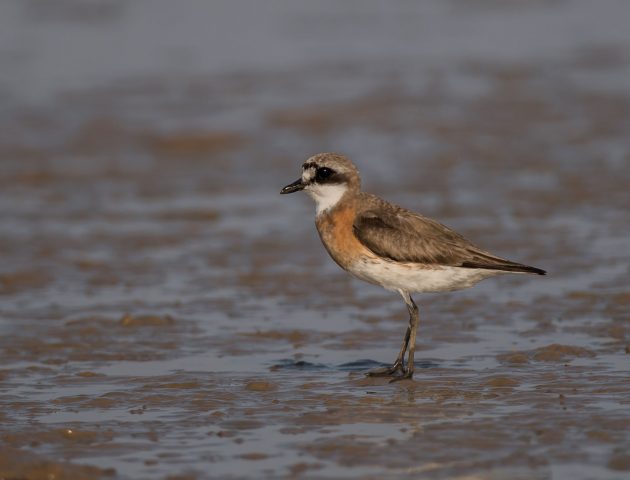 Lesser Sand Plover: Confusingly large on the photo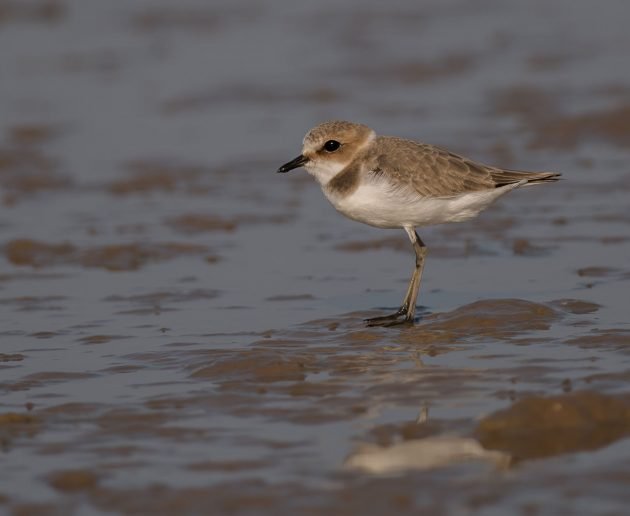 Kentish Plover: Looks like a toy.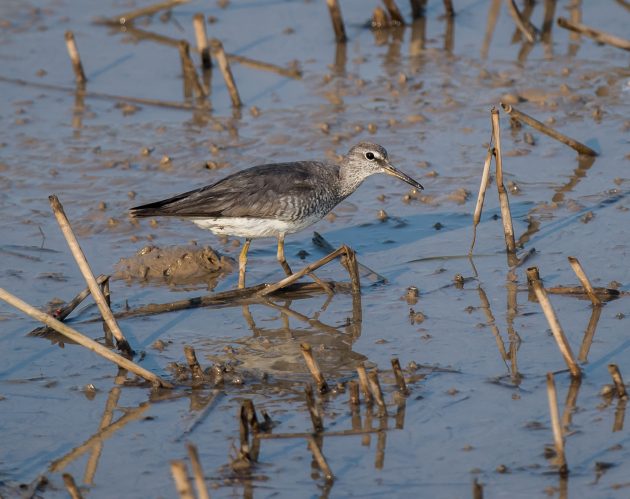 Grey-tailed Tattler: I already made fun of this poor species in my last post.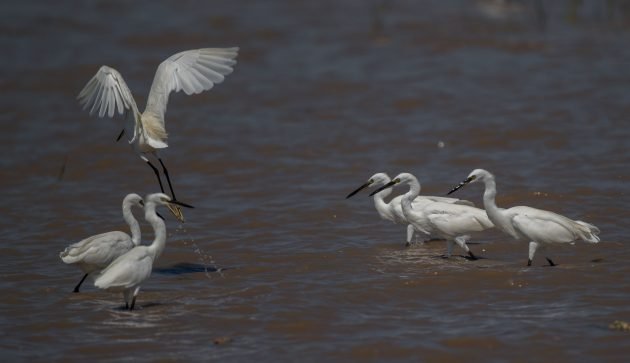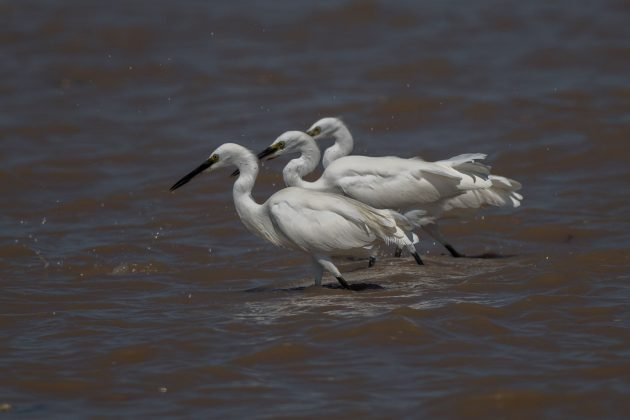 Little Egret: The local mafia, it seems. "Sleep with the fishes"? At least from the perspective of the fish.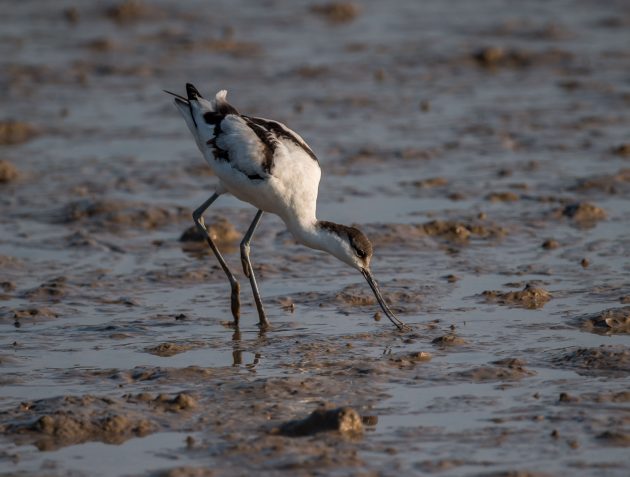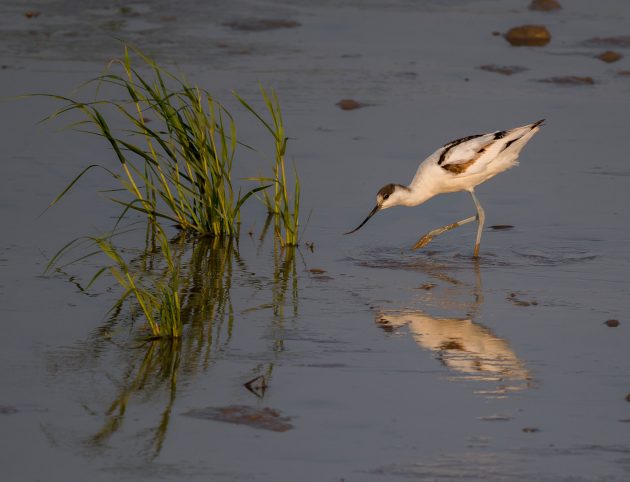 Pied Avocet: Try to describe this bird without using the word "stylish".

Passerines can be found whenever there are a few trees, along with cuckoos.

Asian Brown Flycatcher: The most boring flycatcher here in Eastern China is also by far the most common one. Proof that there is no god?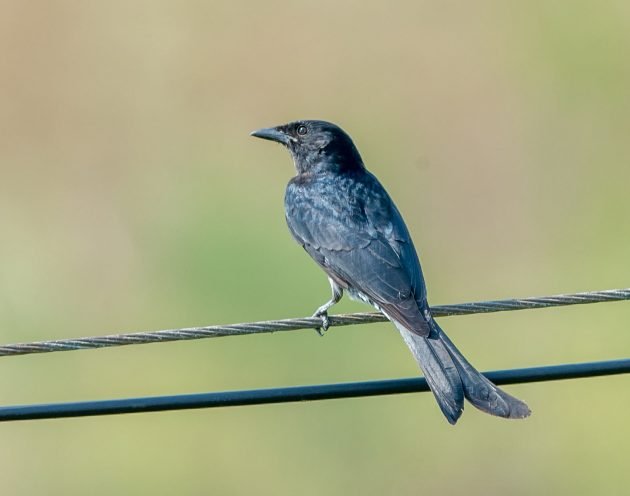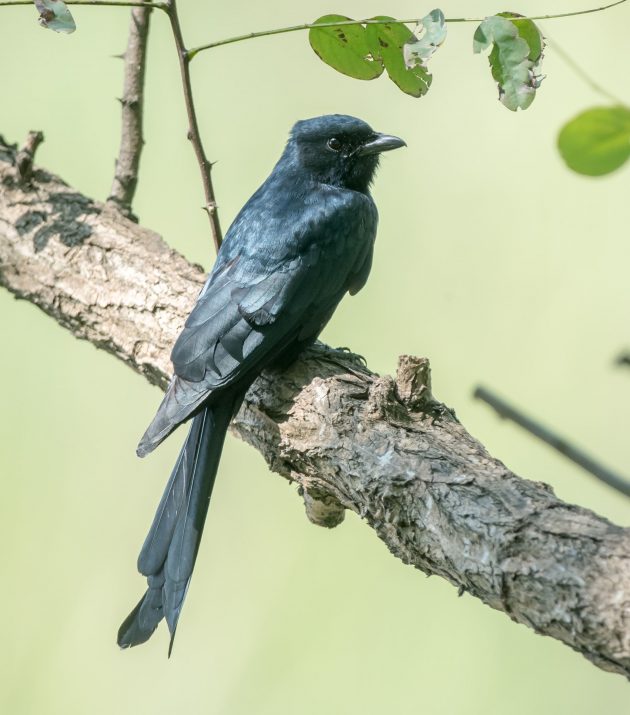 Black Drongo: Dark blue is the new black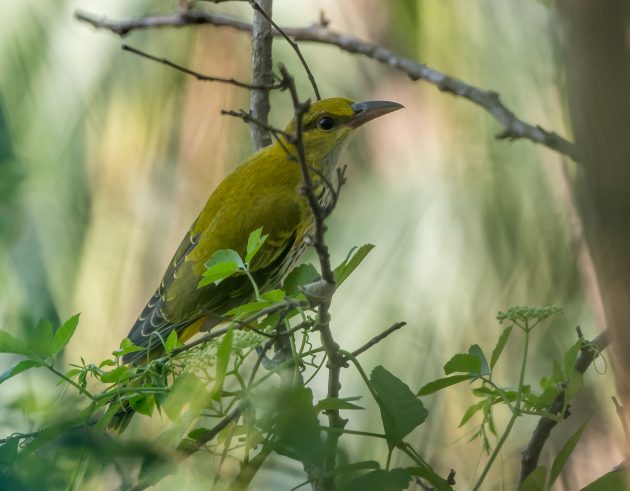 Black-naped Oriole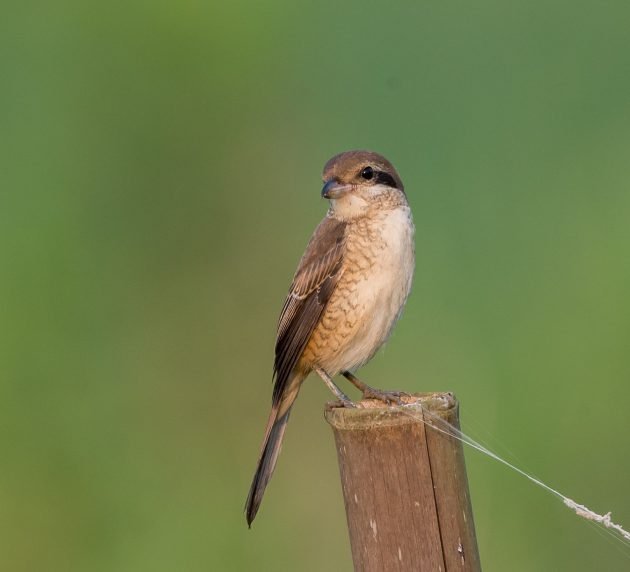 Brown Shrike: The most common migrating passerine during these days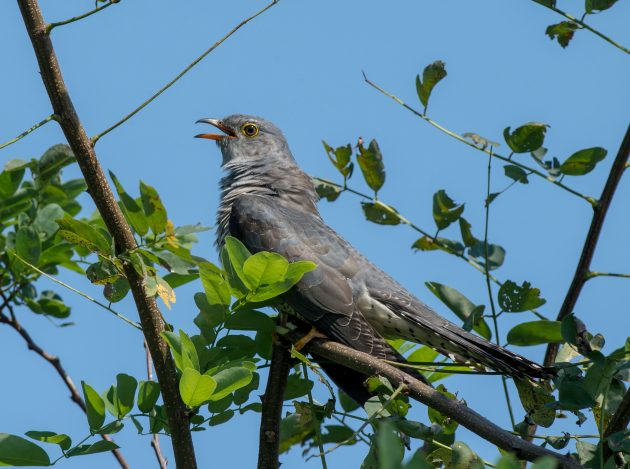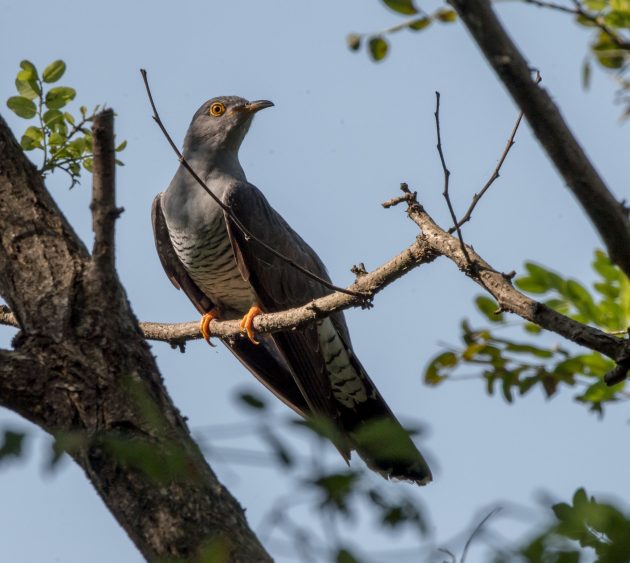 Cuckoo species (Common?): If it was my style to dump my kids on other people, I would be very shy too.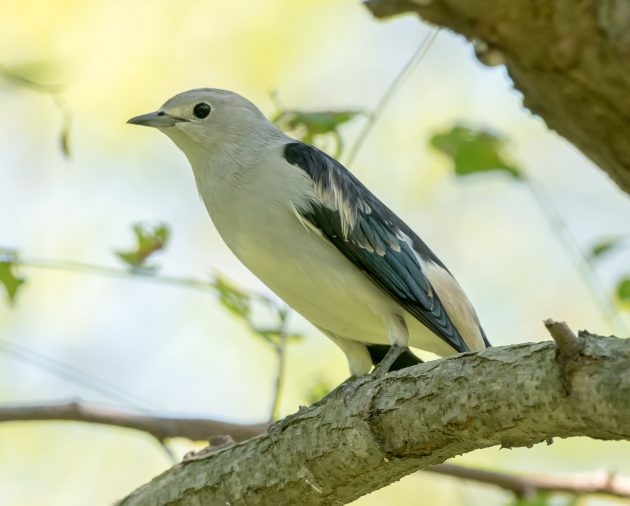 Daurian Starling: A real beauty, if you catch it in a better light than I did.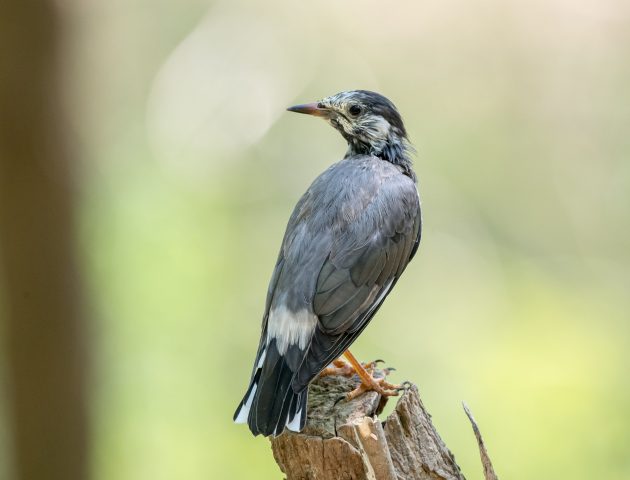 White-cheeked Starling: "Am I too ordinary to be included here?"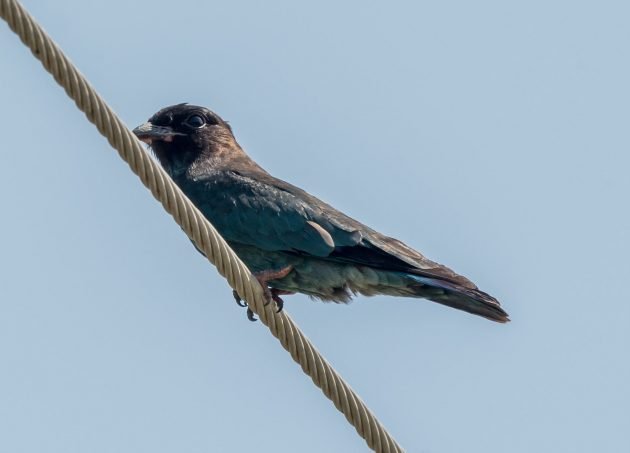 Oriental Dollarbird: Supposed to look blueish, but not around noon, I am afraid
Oriental Magpie: A bad case of molting

And some other birds …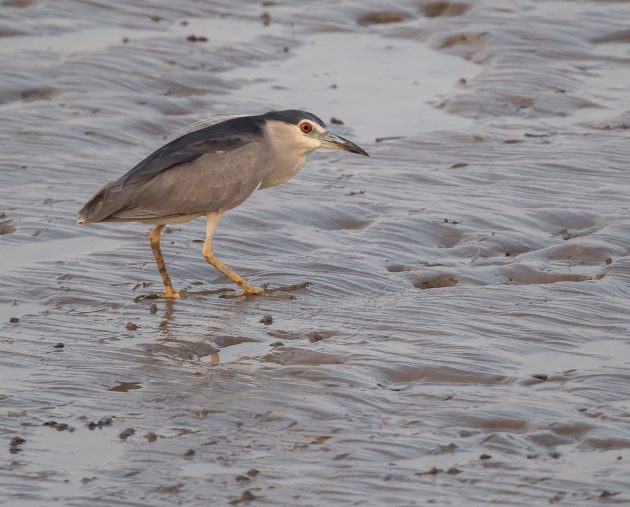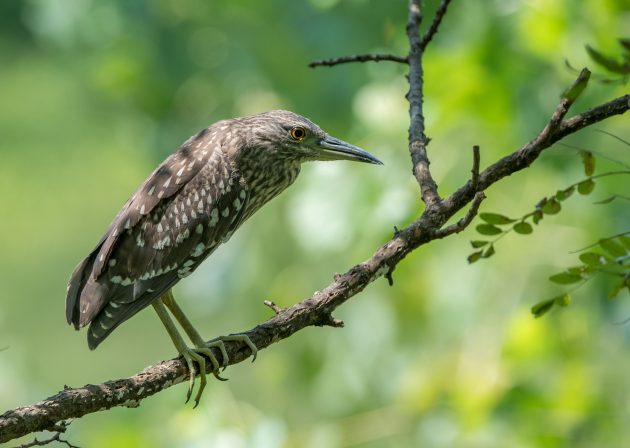 Black-crowned Night Heron: I guess this one should really be with the waders, if the Little Egret is … but somehow that does not feel quite right.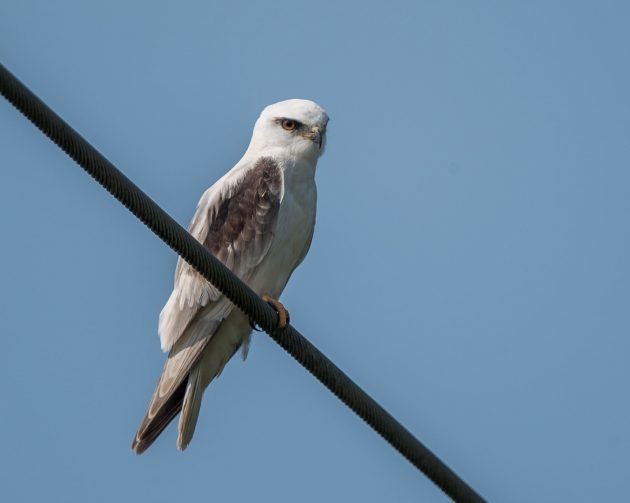 Black-winged Kite: I could tell it was a juvenile as it was listening to rap music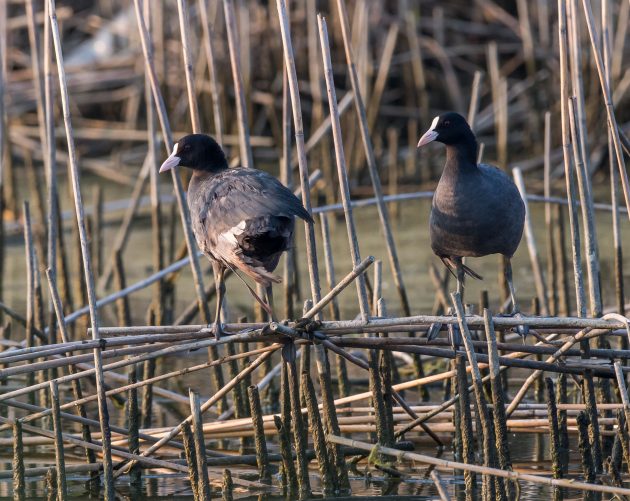 Common Coot: Preparing the stage for the music festival


Common Kingfisher: Took a lot of effort to glue the bird right on top of the spiderweb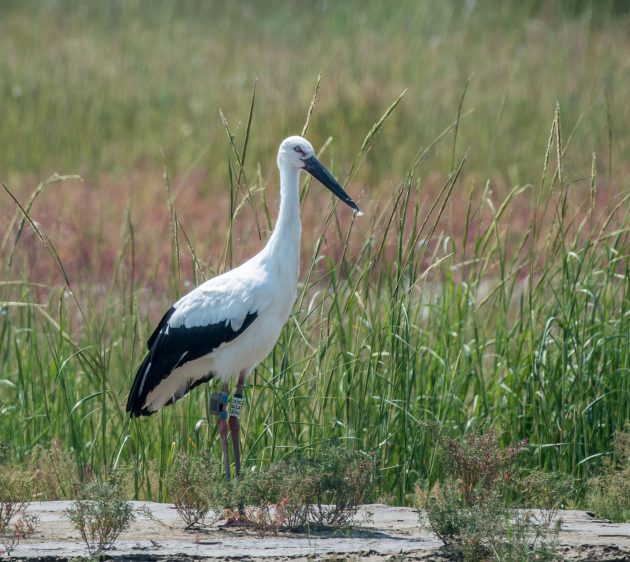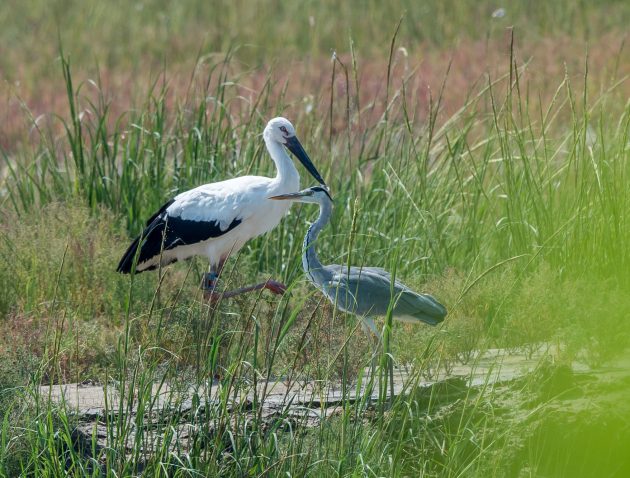 Oriental Stork: Transmitter on one leg and ring on the other leg, this stork will never get lost, but its mates may accuse it of being overly fond of gadgets.
If you really want to see more photos of Tiaozini birds, you can find them here.