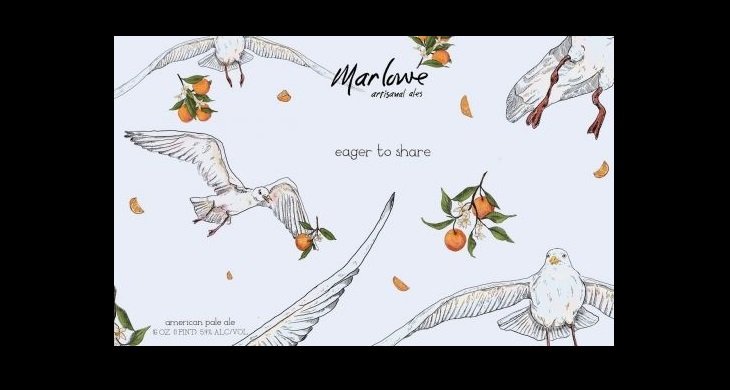 I have to admit that, at first, I found the name of this week's featured beer rather confusing. Eager to Share is an American pale ale from Marlowe Artisanal Ales of North Haven, Connecticut. On its label are sketches of five gulls of indeterminate species frozen in various flight poses, eagerly going after what appear to be oranges suspended in midair, of which some are still attached to their twigs and blossoms.
Now, even the most sympathetic of larophiles would have to admit that principles like sharing, generosity, charity – the practice of altruism in any form, really – are completely at odds with what we birders regularly observe in gull behavior. Gulls steal from people, they steal from other birds, and they steal from each other. It's just what they do. With the possible exception of feeding their own young, I'm not sure sharing is even in the larid vocabulary. Eager to Steal probably would have made a more appropriate name for a beer adorned with these French fry-thieving bandits of the beach.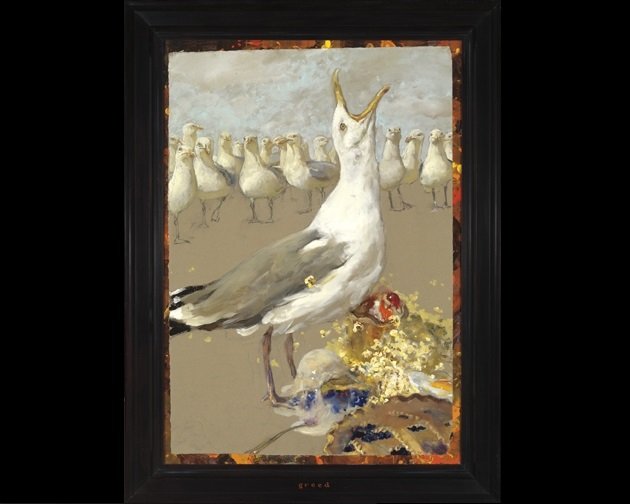 American painter Jamie Wyeth (born 1946) presents a more realistic depiction of gulls and their caring, sharing ways in Greed, an installment in the artist's series on the seven deadly sins.
But then I looked at it from the opposite perspective. Perhaps it's an unseen human in this vignette that's eager to share, lobbing citrus skyward at these gulls.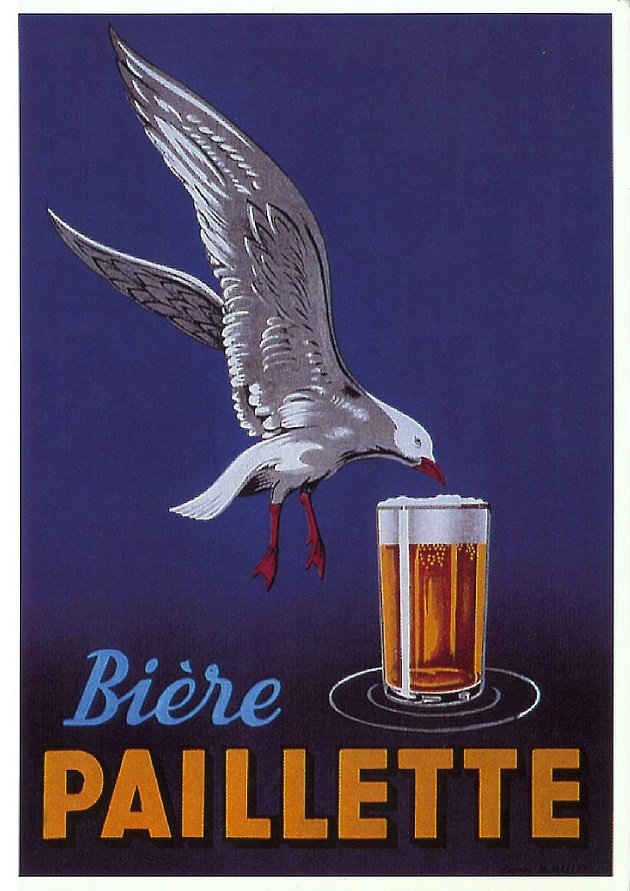 Summer may be over, but beachgoers around the world know to keep an eye on anything edible or drinkable they may be enjoying at the beach – including their beers. Everything is fair game to gulls, as shown in this vintage advertisement for Paillette, a brewery in Normandy, France.
Either way, Eager to Share makes a fine beer for the end of summer. Made with Citra and Mosaic hops and brewed to a manageable 5.4 percent alcohol by volume, Eager to Share offers a more drinkable, scaled-down version of your standard, hazy New England pale ale. For such a pale beer, it has a surprisingly caramelly malt aroma, along with some subtle citrus. The palate is fruitier, with touches of melon and orange, though it avoids the sometimes overwhelming fruit cocktail bouquet of these latter-day pale ales. It's a good balance between sweetness and soft bitterness, ending with a slightly piney bite and a gentle touch of cantaloupe in the finish.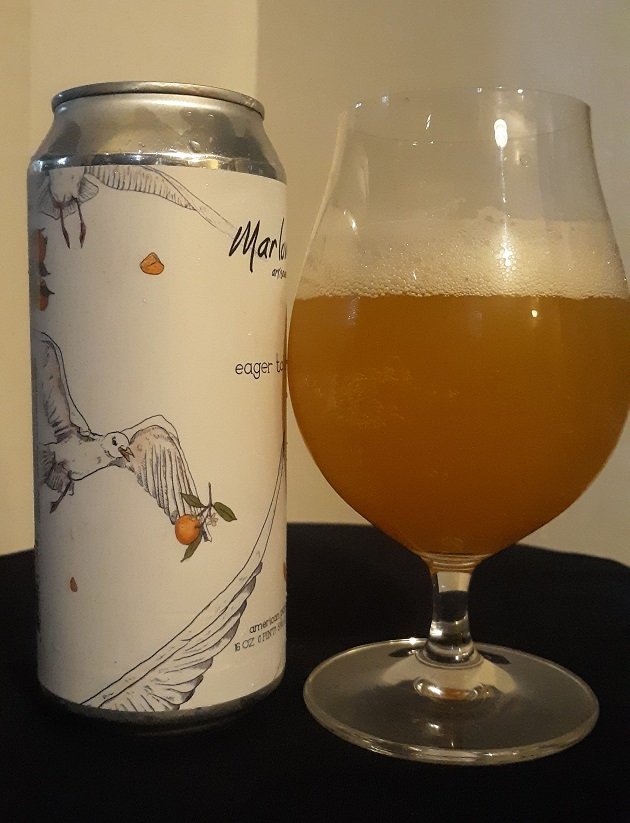 Good birding and happy drinking!
---
Marlowe Artisanal Ales: Eager to Share American Pale Ale





Three out of five feathers (Good).