Ok, let's admit that there are many people out there who think of birding as a weird and eccentric pastime. But we're not alone. Yay.
I'm overlooking Aransas Bay from Fulton Harbor as I write this. We are here to film the local HummerBird Celebration for the towns of Rockport and Fulton, Texas. Although our focal point is undoubtably the spectacle of Ruby-throated Hummingbirds that gather here in astounding numbers at this time of the year, there was something else that caught our attention in a big way. Something that every birder should witness when visiting this beautiful part of the country. Belt-sander racing. Yes, you heard me, belt-sander racing.
But before we get to this most-physically-demanding of sports I guess I need to tell you that the Ruby-throated Hummingbirds were awesome! We had 1,000 birds at one home just after a small low pressure system moved through the area. Phenomenal! The Ruby-throats were like a massive swarm of bees. Consider the fact that the owners of this one home go through 75-pounds of sugar every day during the season! The towns of Rockport and Fulton are great examples of how one bird can inspire entire towns to celebrate their local wildlife.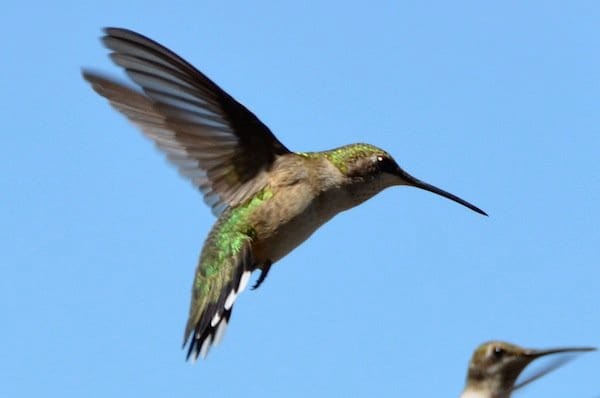 A close-up study of one of the millions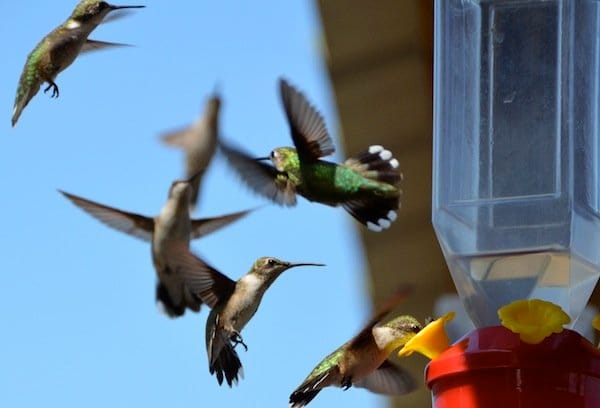 The feeders were literally humming with birds
But almost as fascinating as the hummingbirds are the belt-sander racers of this area. The sport works like this:
1. There are 2 lanes, each 75 feet from start to finish.
2. Each racer lines up with their belt-sanders and, on the green light, they send their belt-sanders down the track.
3. Each racer can only have one false start.
4. The loser buys the winner a beer.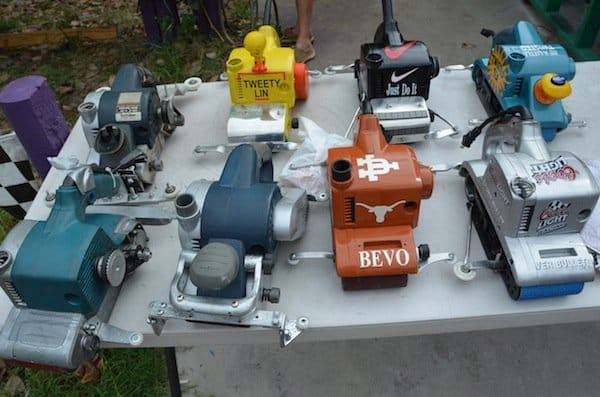 The competition lines up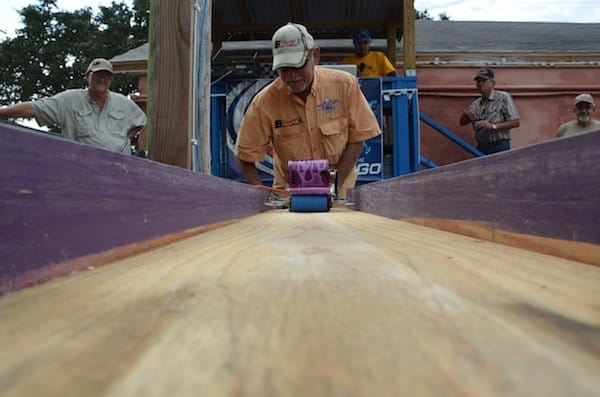 A contestant prepares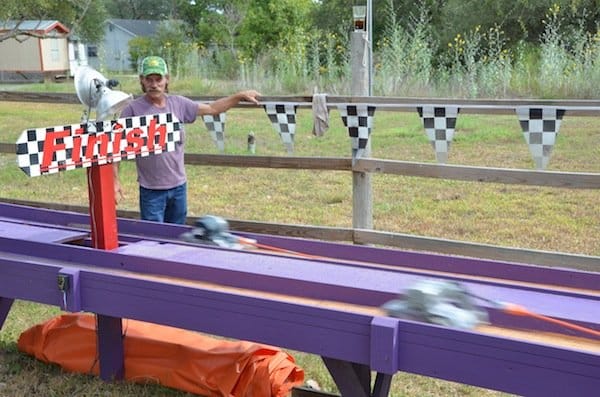 The finish line
Next time you're birding the Coastal Bend of Texas, be sure to stop in at the Pickled Pelican. And don't forget your bins and your 40-grit sandpaper.