While I never expected to become a connoisseur of fine Atlantic Ocean beaches, I've visited enough of them in my day, this year even, to freely pass judgment on the quality of an expanse of east coast American sand. That's why I can report with confidence that Virgina Beach is superb when it comes to a satisfying strolling, swimming, or sunning excursion. For the sake of accuracy, I should be referencing Sandbridge Beach since that's where I stayed with Sara's cool Kentucky family, the same crew we vacationed with in the Outer Banks of North Carolina and DownEast Acadia in Maine, but then again, if I'm getting technical, I should call the whole locale Hampton Roads like the locals do.  Sandbridge offers a less crowded or commercial environment than Virgina Beach proper but in August, the whole stretch of coastline boasts soft sand, hot sun, and a warm, changeable ocean. And how about those birds?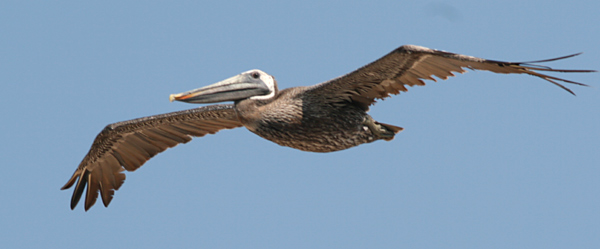 When we speak of seas, we must first consider seabirds. Virgina Beach offers the full complement of Mid-Atlantic summer gulls, with Laughing and Ring-billed dominant. Terns are a much more enticing proposition with plenty of Royal and Sandwich Terns , as well as a smattering of Common, Forster's, and perhaps even Least, soaring up and down the coast. Add ponderous pelicans of the Brown variety to the mix and you've always got something to look at or for while improving your tan.

Where there are seabirds, you'll probably find seahawks and I can confirm that Virgina Beach has Ospreys a-plenty. In the same vein, one would be wise to look for shorebirds at the shore. Does it come as any surprise that the omnipresent peep is Sanderling? Less expected were the throngs of Boat-tailed Grackles scavenging handouts with the gulls. Is there anything grackles can't do?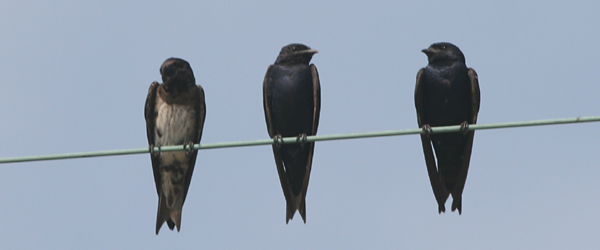 While the coastal portions of Virginia Beach are home to some pretty sweet birds, biodiversity isn't exactly a strong suit, especially in the overbuilt rental neighborhood. Northern Mockingbirds, House Finches, and other common mid-Atlantic species scratch out a living amongst the tourist set. Swallows like Barn and Bank do a pretty brisk business too but the real revelation of our stay was the prevalence of Purple Martins. Instead of massing in martin houses, these enormous (by swallow standards) indigo avians gathered in great throngs on the telephone wire right outside our house. From patchy juveniles to inky adults, the martins made for brilliant birdwatching at the beach.
Still, for true birding excitement, visitors to Virginia Beach should repair to the acclaimed Back Bay National Wildlife Refuge. I did and it was awesome! But before you check that out, here are some more images of a sweet Sandbridge sojourn…