It is not every day that one gets to explore Central Park with a friend, birder, and first-time visitor to the Big Apple.  It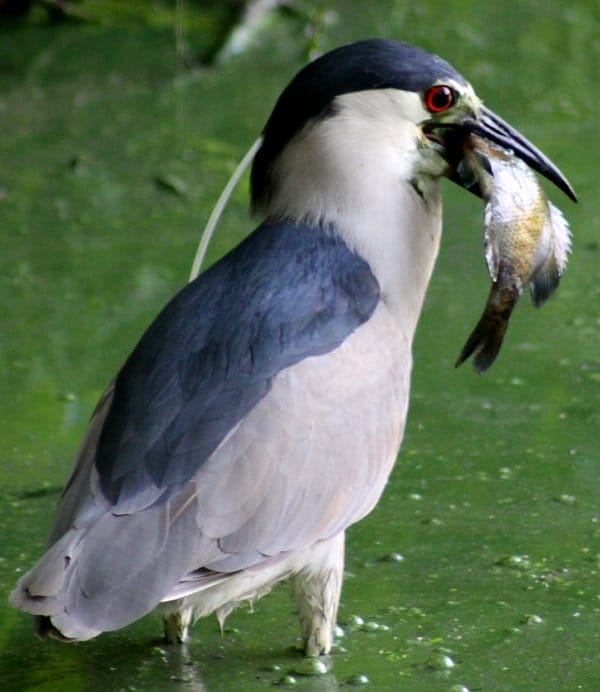 is even more odd to be birding Central Park in June, when migration has essentially wrapped up and all that is left are breeders and stragglers.  But that is what I did yesterday morning because Nate was in town, I had some time available, and we are birders!  We had no high hopes of an absurdly long bird list but I figured we could see some decent species and send Nate back to North Carolina with tales to tell of the marvels of birding a major metropolis.  I did not count on sending him home with a fish story though!
You see, as Nate and I explored the friendly environs of the Ramble, that hallowed ground for birders, we came upon a Black-crowned Night-Heron that had just caught a sunfish of some kind (likely a Pumpkinseed Sunfish Lepomis gibbosus).  And while we wanted to do some more birding, and had to hustle to meet Danielle, Nate's patient and lovely wife, in a timely way, we really needed to see what the outcome of the heron-fish encounter was going to be.  You see, this was no ordinary sunfish and we had serious doubts about the likelihood of Nycticorax nycticorax swallowing the Moby Dick of pumpkinseeds.  How could we do anything but wait to see what happened?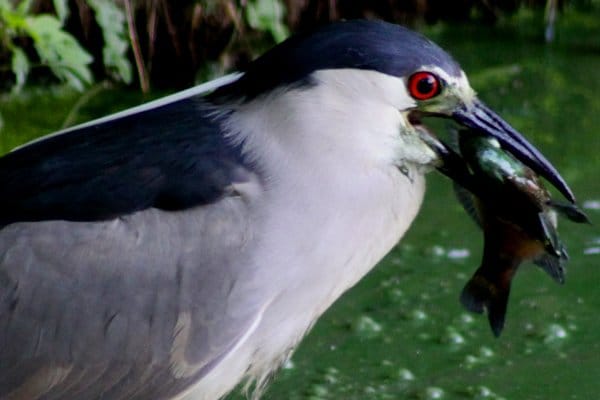 When we first spotted the bird this is how it was holding the fish.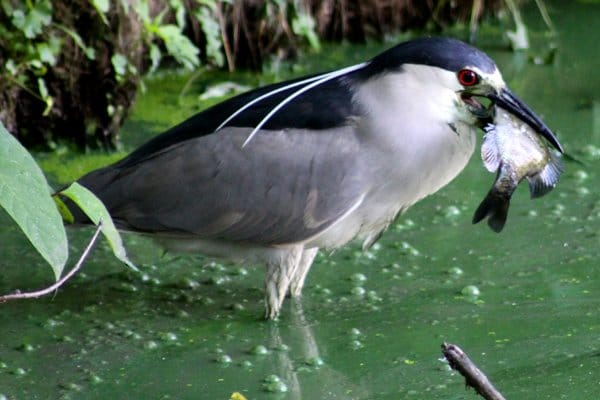 It quickly flipped the fish around so the head was on the opposite side of its mouth.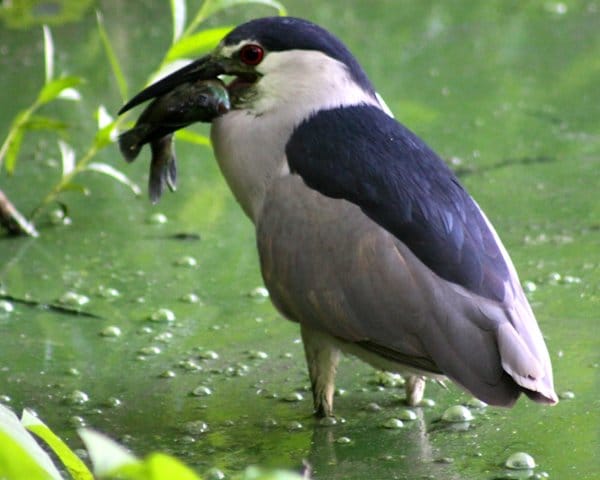 The heron moved around quite a bit while it tried to figure out how to swallow its catch.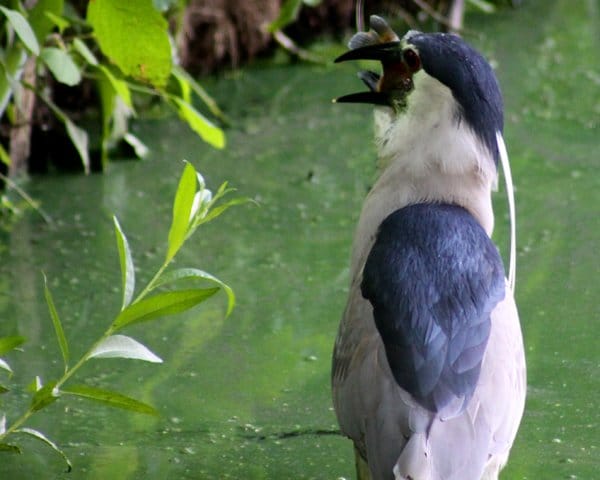 Then, suddenly, the night-heron decided to swallow the fish, and it did so with remarkable ease and speed.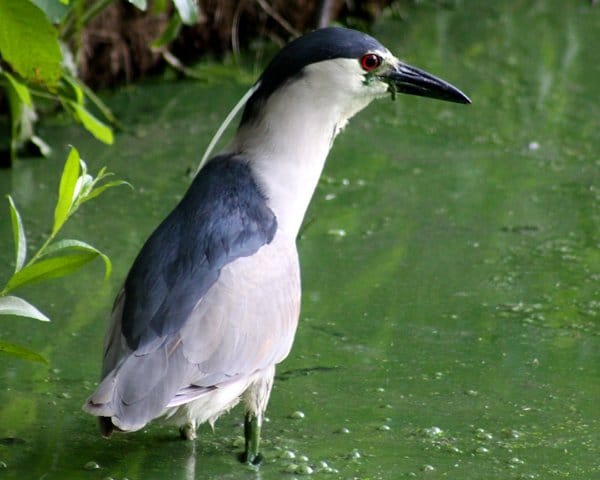 Here the night-heron looks like I feel after Thanksgiving Dinner.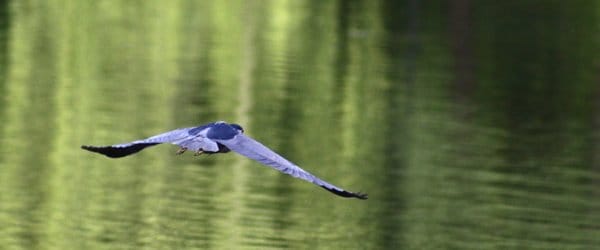 Finally, an off-leash dog flushed the night-heron and Nate and I were on our way.
It was quite the encounter and well worth the five minutes we spent watching.  Here's hoping that these pictures help Nate convince folks of the veracity of his New York City fish story…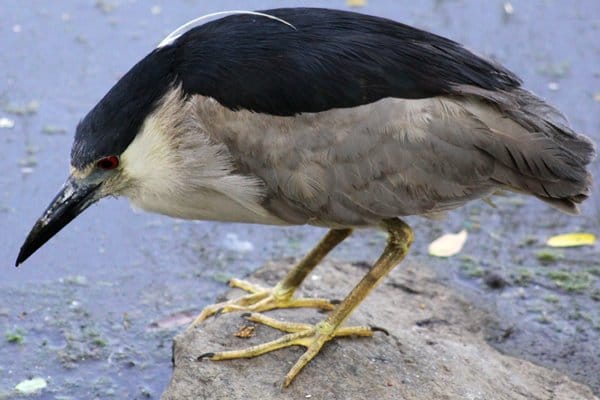 One last Black-crowned Night-Heron that we spotted after meeting up with Danielle.
…