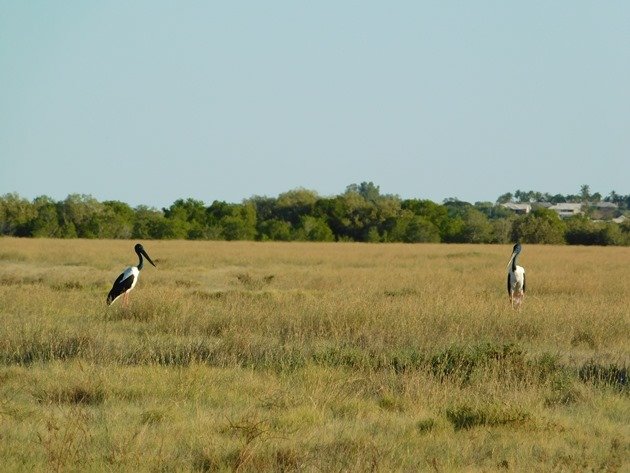 We are very lucky here in Broome to be able to observe Black-necked Storks quite easily. They can often been found along the beaches of Roebuck Bay near the Broome Bird Observatory. They also like the grassy areas at the upper reaches of Dampier Creek, which runs behind town. In the header photo you can see some of the town buildings behind the pair of Black-necked Storks.
I took all of these photos only 1 1/2 kilometres from home. The pair of Black-necked Storks are only three kilometres from the middle of town. The female bird has the distinct yellow eye.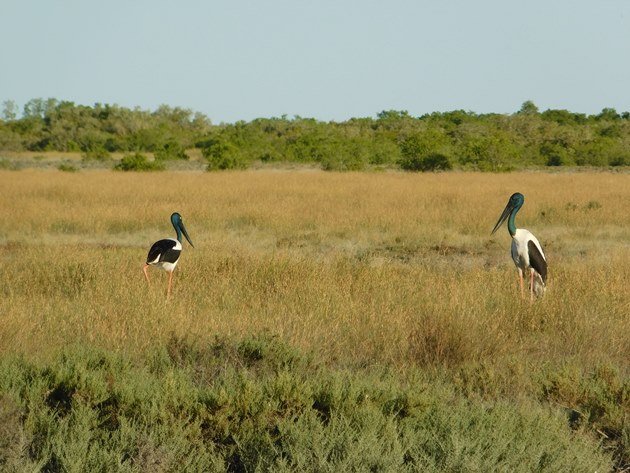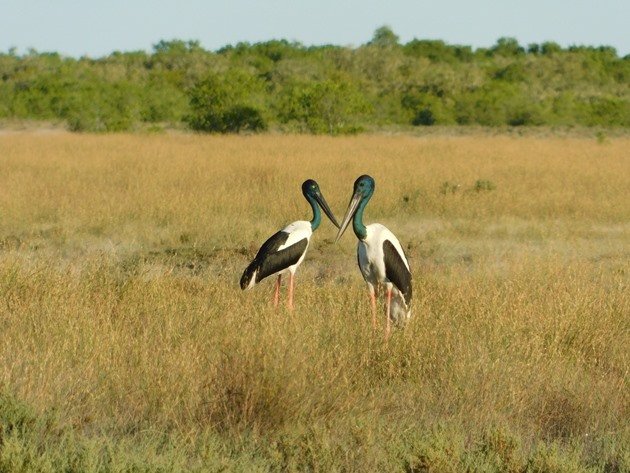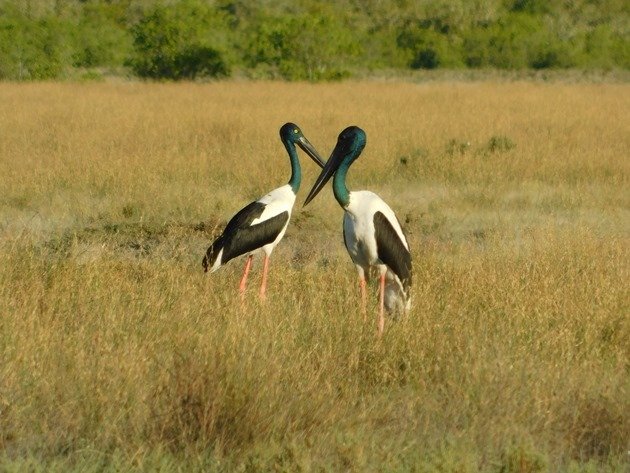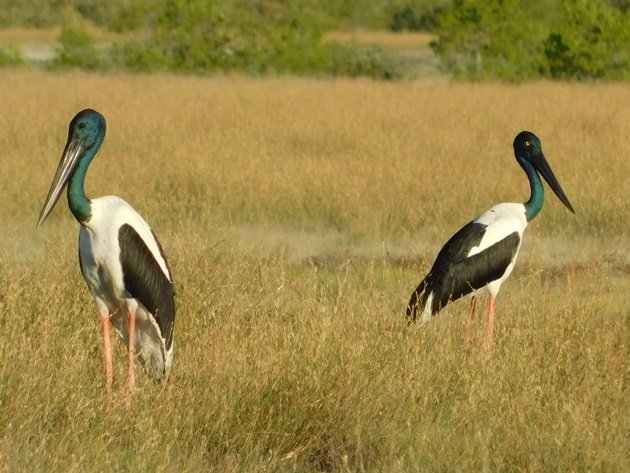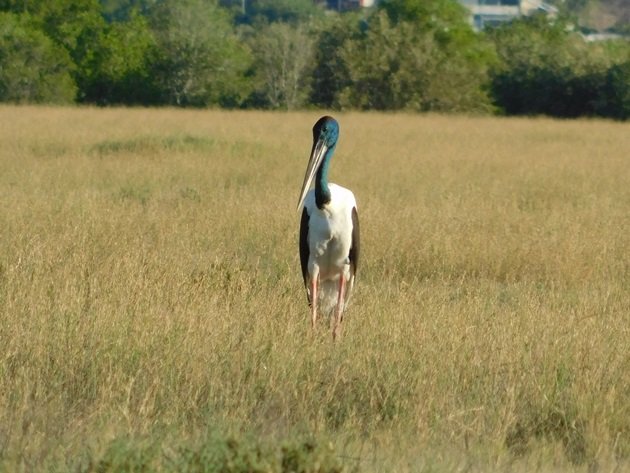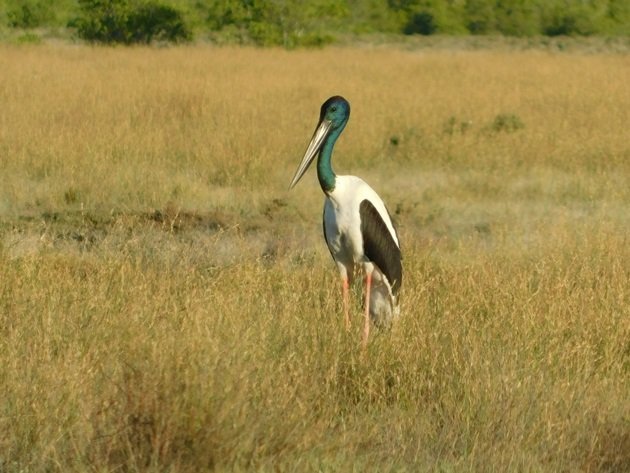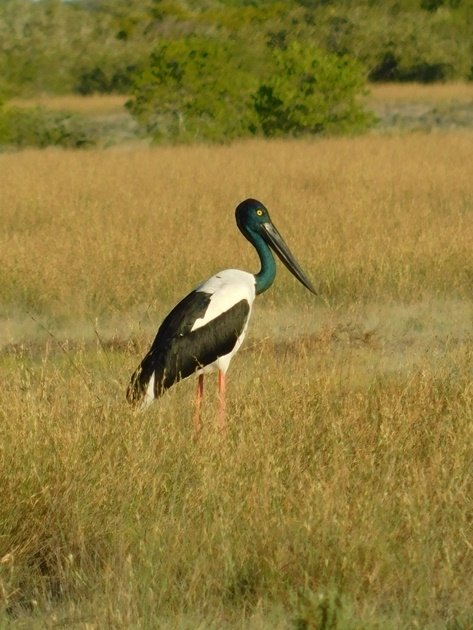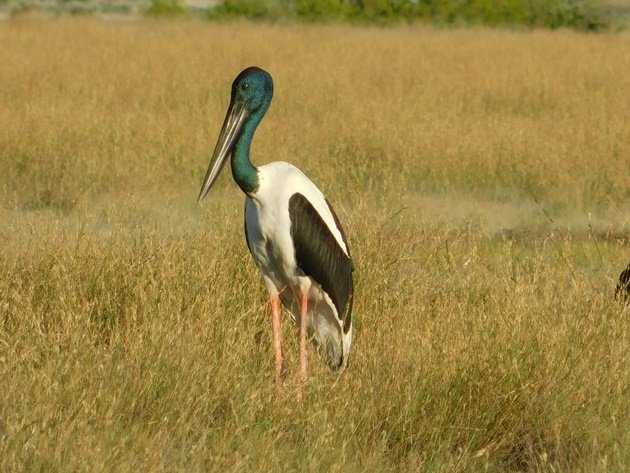 Black-necked Storks
Although they are very close to the highway they have not been observed walking down the highway like the juvenile Black-necked Stork a few years ago further north.
We are very lucky to have such a wide variety of bird-life around Broome of all shapes and sizes. The Black-necked Stork is one of our bigger species alongside the Brolga, which also enjoy this area of vegetation close to town.