Christmas and my current trip north means that I'll be taking a break from my six-part examination of New Zealand extinctions this week. Instead in this relaxed time of the year I thought I'd share some photos from a pelagic trip I took last Wednesday. I'll be writing a full story on the amazing seabirds you can see in the Hauraki Gulf off New Zealand's Northland coast soon, but for the moment please enjoy the wonderful White-faced Storm-petrel.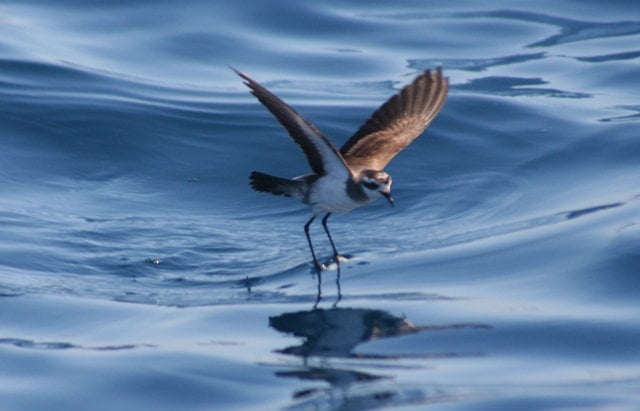 White-faced Storm-petrel (Pelagodroma marina)
The White-faced Storm-petrel is a long-legged species of storm-petrel and the only member of its genus. They have a unique variation on the storm-petrel surface pattering, holding their wings out straight and at an angle and using them to hold the wind, and then moving across the water's surface with a series of bounds. This is different to the Oceanites method of fluttering to hover above the water.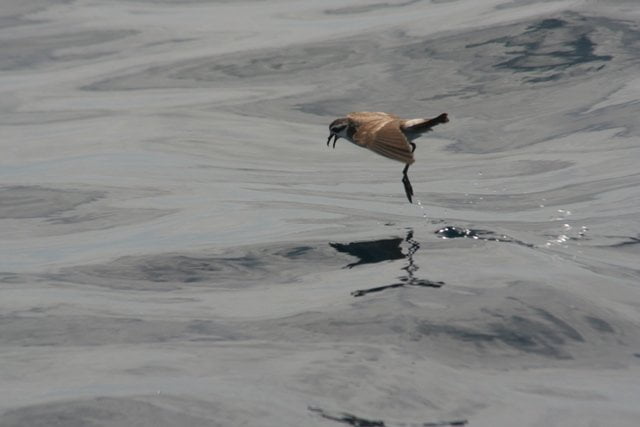 Bouncy-bouncy-bouncy!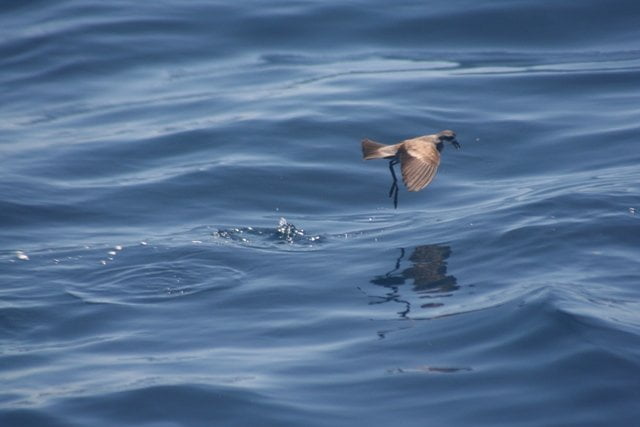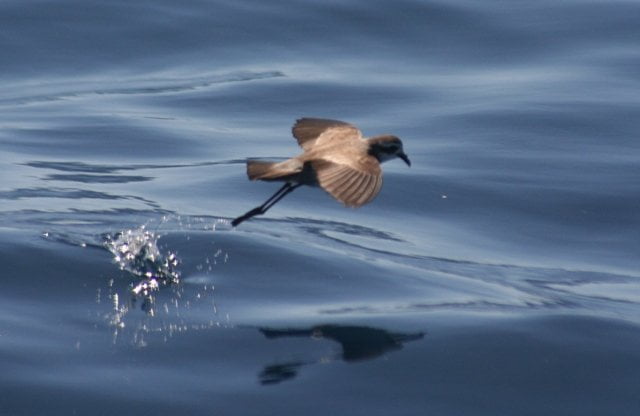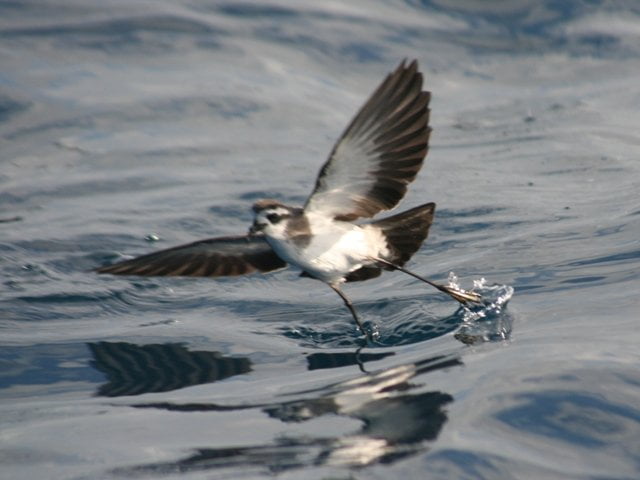 Sharp turn!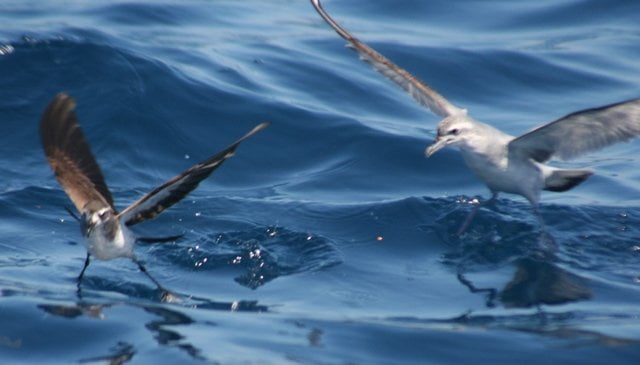 Being chased by a Fairy Prion (Pachyptila turtur)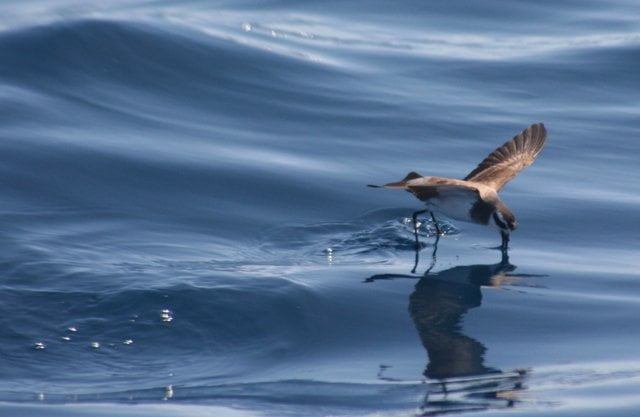 Snatching a quick bite.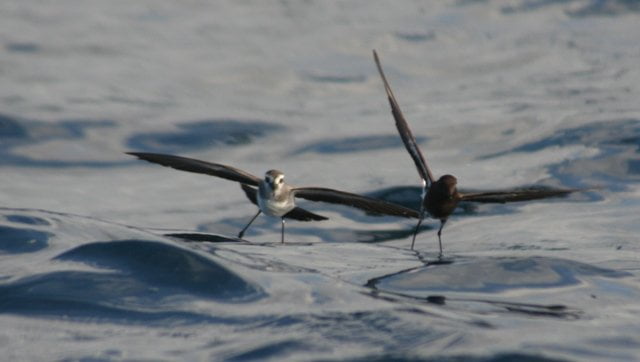 Side-by-side with a New Zealand Storm-petrel (Oceanites maorianus). This critically endangered species is another highlight of pelagic trips off Northland.