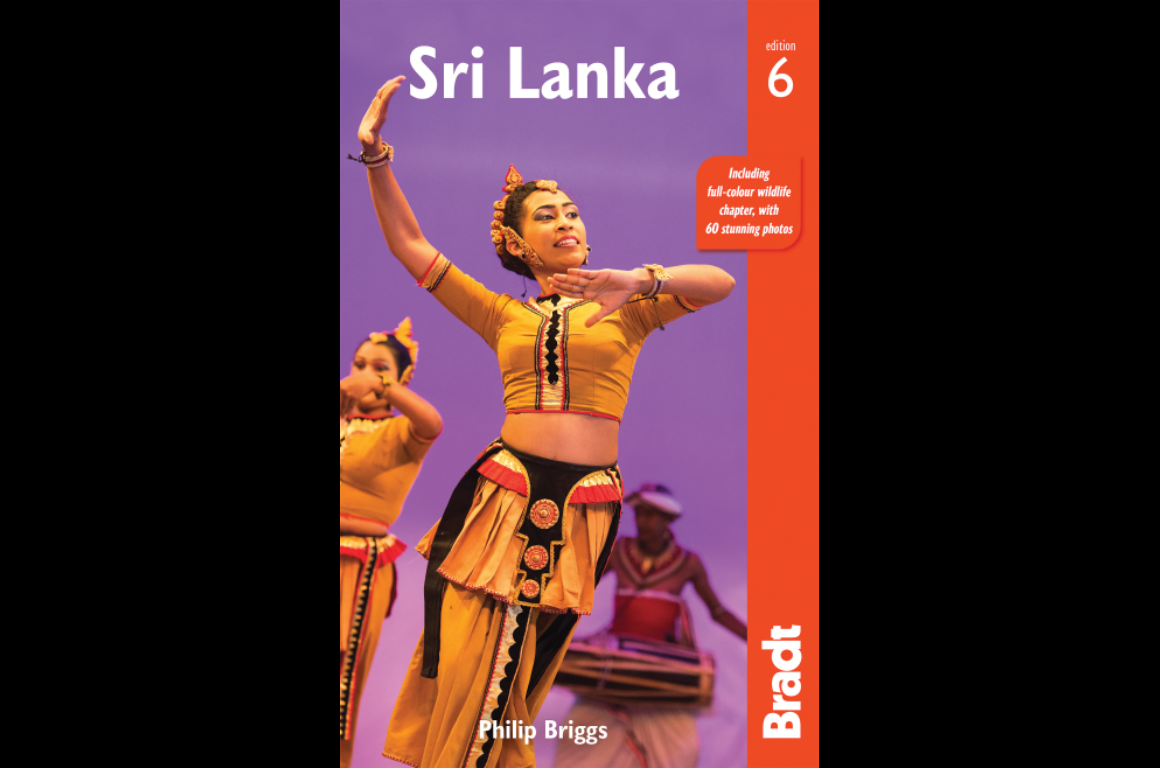 Sri Lanka is a 'must visit country' for any keen birder. It is slightly larger than Costa Rica, and in the most strategic places it has a well-developed infrastructure. In addition, it has over 450 bird species and more than 30 in-country endemics, of which it is possible to see every single species! Where to look for the birds? Endemics-wise, the Sinharaja rainforest in the lowlands and the Horton Plains with terraced tea plantations and forest patches in the mountains are not to be missed. Yala National Park is brimming with wildlife and there are good chances of seeing Leopard, Sloth Bear and Asian Elephant, while it is also excellent for dry-zone birds, while the nearby Bundala coastal marshes and Palatupana ponds are good spots for shorebirds.

Still, I was thinking and re-thinking: should I write about the Sri Lanka travel guide now, when that country is in an economic tailspin and even its Prime Minister says the economy has "completely collapsed"?

The tensions run high and protests against the government, sometimes violent, are not uncommon. The Guardian wrote: "The Sri Lankan economy is foundering under the weight of heavy debts, lost tourism revenue and other effects of the pandemic, as well as surging costs for commodities. The result is a country hurtling towards bankruptcy, with hardly any money to import gasoline, milk, cooking gas and toilet paper." 

Yet, protests take place in larger urban centres – places that eco-tourists and birders commonly avoid. Birding agencies seem to stick to their announced plans and no news of cancelled tours had reached the bird tourism market. Those large international agencies use reputable local ground agents, and in my experience this creates a safety cocoon around the travellers. And the answer to the question I am raising here is, yes, I would travel to Sri Lanka in the next period.

And now is the time to go back to the Bradt travel guide to Sri Lanka by Philip Briggs. What makes this guide different from many others?

There is a Bosnian tale of a priest falling from the attic and yelling: "Call a doctor!" Villagers run to summon the village doctor, when the priest adds after them: "…but only a doctor who has fallen from the attic!"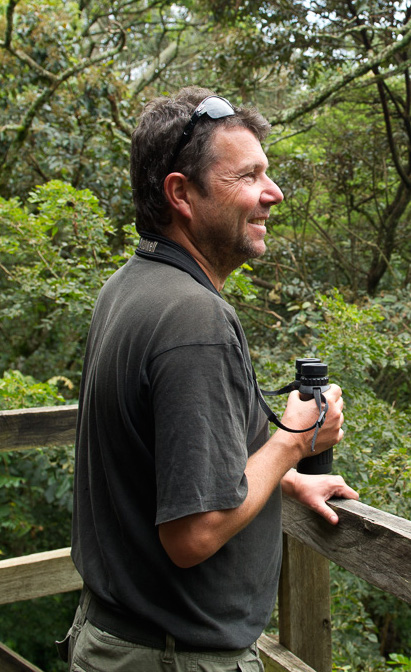 Like you and me, Philip Briggs is a birder, hence, he has fallen from a proverbial attic. He is a guidebook writer, mostly specialised in African travel. Since the 1990s, Briggs has researched and authored several pioneering Bradt Guides to destinations that were then – and in some cases still are – otherwise practically uncharted by the travel publishing industry. These include the first dedicated guidebooks to Tanzania, Uganda, Ethiopia, Malawi, Ghana, Mozambique and Rwanda, among others, all of which are regularly updated for new editions. In recent years he authored the first English-language guidebook to Suriname and an overhauled 600-page guidebook to Sri Lanka, both published by Bradt.

Sri Lanka by Philip Briggs – Contents: The first 70 pages cover History, Economy, Government, People, Language, Religion, Culture, Geography, Climate, Natural History and Conservation, then When to visit, Itineraries, Tour operators, Getting there, Safety, Money, Budgeting, Getting around, Accommodation, Eating, Shopping; and finally Health. The next 520 pages deal with individual regions and locations, and include Practicalities, Where to stay, Where to eat, What to see and do, Flora and Fauna, Maps. And the final 15 pages are devoted to various Glossaries.

It covers everything, but what puts Philip Briggs's Sri Lanka into a class of its own is a special emphasis on nature and wildlife-watching tourism. And what I am saying here doesn't only apply to his Sri Lanka guide, but to all the others as well (I have several more of his titles, including Uganda and Ghana). They aren't exactly where-to-watch-birds guides, and will not tell you after 30 metres of that trail, turn left and check the bushes for the blah-blah bird, but do successfully cover what to expect bird-wise, what to look for, and apart from birds themselves, which local agencies and guides to contact.

In the Natural history chapter, Briggs says: "Sri Lanka is one of Asia's most rewarding birdwatching destinations. True, the number of species recorded isn't particularly high – roughly 450 in total, of which 238 are breeding residents, 144 regular migrants, and the remainder irregular or vagrant – but it still impressive for an area a quarter the size of the UK, especially when you consider that it includes 33 full endemics (species whose range is restricted to the island; see box, pages 32–3), 43 further species regarded as endemic to South Asia, and 68 endemic subspecies. This relatively modest national checklist also makes Sri Lanka a great starting point for first-time visitors to Asia, since most genera are represented by a few species only, meaning you don't face the daunting identification challenges inherent to countries where 1,000-plus species have been recorded. In other words, it is easy enough to get to grips with Sri Lanka's avifauna even within the duration of a normal holiday, which would ideally be timed between the start of November and the end of March, the core season for migrant species (though some arrive as early as mid-August or stay on into early May)."

Many lesser guidebooks would attempt to offer something like the above text, but without first-hand knowledge or true understanding and based upon local brochures, often written by some tourist board bureaucrat and deeply flawed. E.g., Lonely Planet claimed that the "Royal Eagle" (instead of a Golden Eagle) lives in Greece for more than ten years of consecutive editions (I have 2 guides published 10 years apart, but I would not be surprised if they still claim so), despite the young and naive me who even bothered to send them a letter (yeah, it was a longish time ago) pointing out that and other mistakes.

About the legendary Sinharaja, Briggs wrote: "Sinharaja is quite simply the most alluring destination in Sri Lanka for dedicated birdwatchers, as well as providing the single most important refuge for many, if not most, of the island's endemic avifauna. More than 140 bird species have been recorded, a list that includes dozens of rainforest and/or wet-zone specialists unlikely to be seen anywhere else readily accessible to tourists. The star attraction is a near full house of birds endemic to Sri Lanka: indeed, of the 33 endemic species listed in the box on pages 32–3, only Sri Lanka bush-warbler and Sri Lanka wood-shrike are wholly absent from Sinharaja. … The most challenging endemics include a trio of secretive ground-hugging thrushes, the nocturnal chestnut-backed owlet and Serendib scops owl (though some guides may know where to locate their daytime roosts), and the iconic but frustratingly elusive Sri Lanka blue magpie, which is most noisy and conspicuous at dawn and dusk. Note also that a few highland endemics, though listed for Sinharaja, are irregular visitors or restricted to higher slopes seldom visited by travellers, and are far more common in the likes of Hakgala or Horton Plains National Park. In addition to these recognised endemics, Sinharaja is home to several endemic races that are sometimes listed as full species or regarded as potential 'splits', among them (Sri Lanka) black bulbul and (crimson-backed) greater flameback…

"Although these forest birds are generally resident throughout Sinharaja, they are most easily seen in and around Kudawa, which tends to have a more open understorey than Pitadeniya as a result of logging, and also provides better opportunities for forest-fringe birding outside the reserve boundaries. Within the interior of Sinharaja, the avian jackpot every birder hopes to hit is one of its renowned mixed bird parties, which move in noisy chaotic flocks that might comprise more than a dozen alluring species. In forest-fringe habitats, look out for fruiting trees, which often attract a steady stream of barbets, parakeets, doves and other frugivores."

Yala National Park is a coastal dry deciduous forest and a classic jeep-safari destination, which Briggs describes as "an exceptional birdwatching destination, with 215 species recorded, and there's a real chance of notching up to a hundred on a full-day game drive that includes a visit to the Menik River, especially during migrant season. Endemics are relatively poorly represented, with just seven species present, namely Sri Lanka junglefowl, Sri Lanka green pigeon, red-faced malkoha, Sri Lanka grey hornbill, crimson-fronted barbet, black-capped bulbul and brown-capped babbler. The park is also good for a number of dry-zone specialities such as Eurasian thick-knee, great thick-knee, sirkeer malkoha, blue-faced malkoha and Malabar pied hornbill, and an important stronghold for large raptors such as crested serpent-eagle, crested hawk-eagle, grey-headed fish eagle, white-bellied sea eagle, oriental honey-buzzard and shikra. Other fairly easily seen birds include painted stork, yellow-wattled lapwing, emerald dove, imperial green pigeon, orange-breasted green pigeon, chestnut-headed bee-eater, Asian paradise-flycatcher and white-browed fantail. The park has a fine complement of wintering shorebirds as well as other attractive migrants including the common blue-tailed bee-eater and less common Brahminy myna and rosy starling. The Gonalabba Lagoon in Yala's Block I is the best place in Sri Lanka to see the black-necked stork, of which fewer than ten individuals are resident in the country."

And by now you have learned two things: yes, you absolutely want to bird Sri Lanka and you want Philip Briggs's guide to it. Or to any other destination he has covered.