Bobolinks are among my favorite birds.  It is impossible to hear their silly song being sung from on high without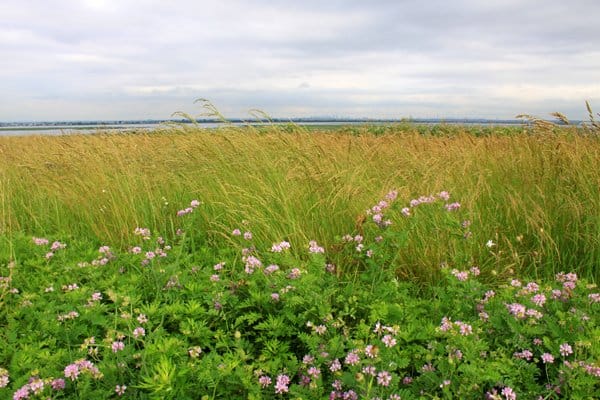 growing a grin on your face.  And what kind of bird is black beneath and pale above?  The Bobolink is an absurd bird and any birding outing is made better when one spots Dolichonyx oryzivorus.  Unfortunately for me and other New York City birders, Bobolinks are hard to come by in our marvelous metropolis.  In The Second Atlas of Breeding Birds in New York State one can see that only the southern tip of our southernmost borough, Staten Island, had breeding Bobolinks between 2000 and 2005.  Sure, in fall one can see basic plumaged Bobolinks if one looks on the barrier beaches but seeing a male Bobolink in its breeding finery on spring migration is a rare occasion and one worth celebrating.  When one was in Brooklyn's Prospect Park this spring hordes of birders descended, thrilled to see such a special bird.
All of this is rather depressing to an upstate New York transplant who was used to Bobolinks all summer long before he moved to New York City.  You can imagine my joy when, on a morning-long birding outing yesterday, Seth, Mary, and I discovered a pair of Bobolinks on breeding territory in Queens!  So far as I can tell, Bobolinks haven't bred in Queens since the first breeding bird atlas, in the 1980s.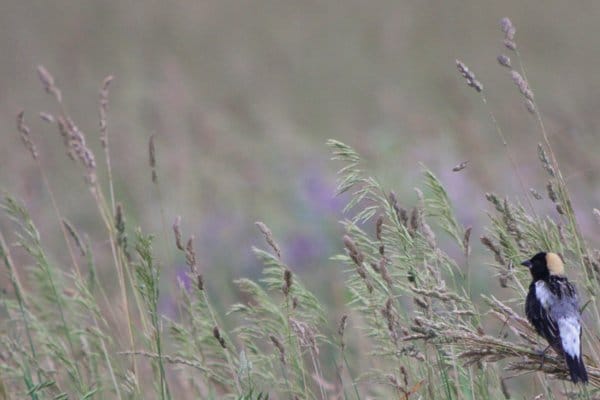 Because the place we found the Bobolinks at is rather sensitive, as one of the few places in Queens with decent grasslands, I think it is best not to give details as to the exact location.  Please forgive me this bit of intentional obscurity but I would rather know that the Bobolinks are undisturbed and singing away rather than hear that overly eager birders have caused a breeding failure or caused birders to lose access to the location.  Enjoy these images, though, and here's hoping you are in a place where you can hear their song and watch their display flight!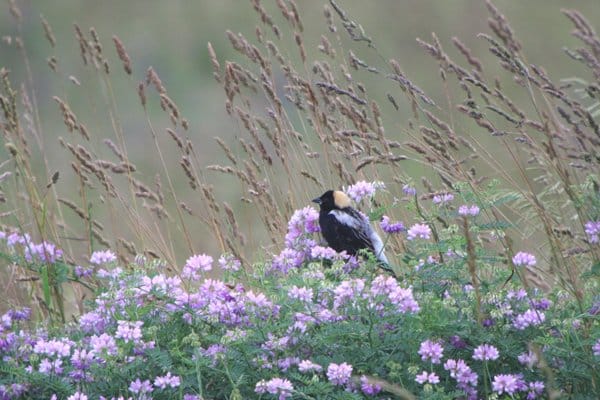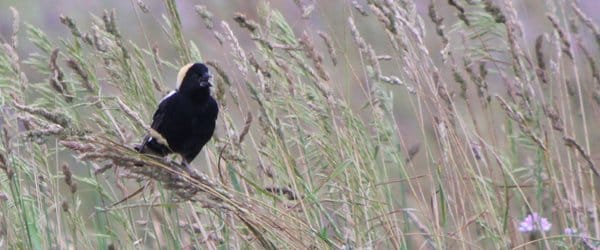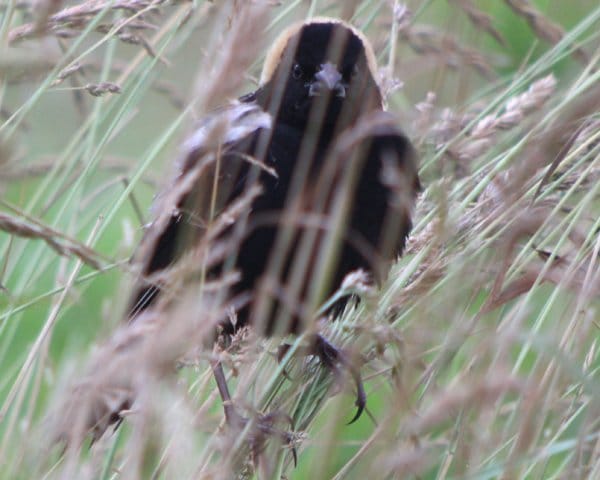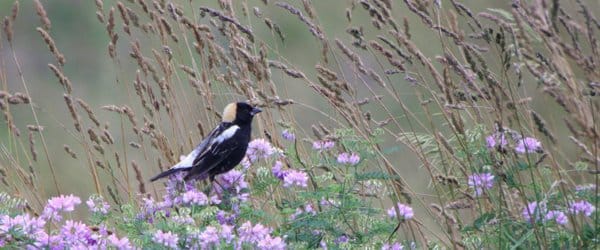 If you liked this post and want to see more great images of birds make sure to check out 10,000 Clicks, our big (and growing) page of galleries here at 10,000 Birds.
…