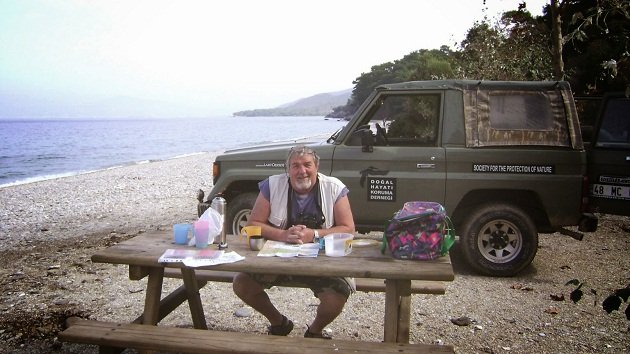 Brian Stoneman (1946-2009) was a friend of mine and a top class birder. He grew up in the London East End and spoke hardly understandable cockney. After his early retirement due to lung cancer, when doctors were giving him up to two years more to live, he moved to the coast of Turkey where he bought a half-finished house whose foundations were washed by the waves of the Aegean Sea, met the love of his life and cheated the doctors for quite some time. He established a local nature study group, visited the wetland of Tuzla on an almost daily base, sending numerous observations to the Turkish Birdbank (http://www.worldbirds.org/v3/turkey.php), successfully nominated the site for the Important Bird Area status and guided birders around Bodrum.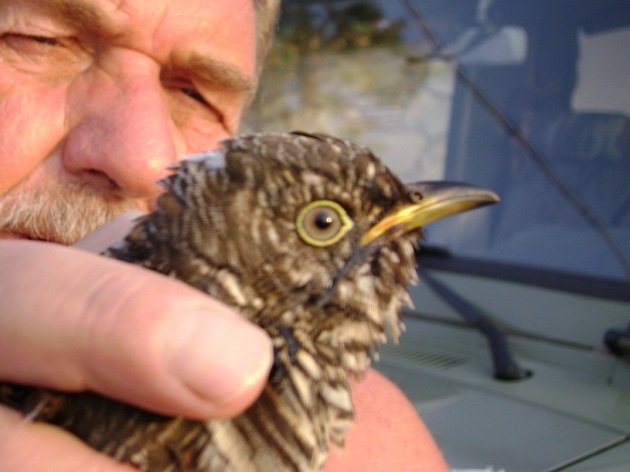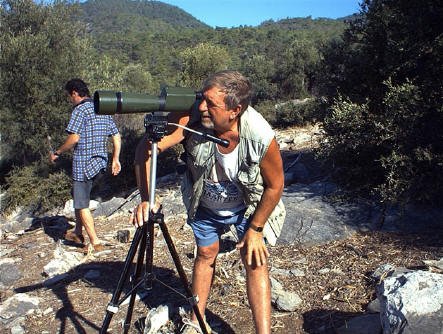 That is how we met, back in 2006. My wife has chosen Bodrum for our vacation, while I checked the Internet and met the birdman of Bodrum. On our second day upon arrival, we were in his Land Cruiser searching the Tuzla Lagoon (in Roman times, the harbour city of Bargilia) where we observed Spur-winged Lapwings and Dalmatian Pelicans; the Bodrum Peninsula interior – a Lanner Falcon (my last one, so far – still, not the first one) and a Short-toed Snake Eagle with a snake dangling from its beak; the Akyol River Valley with numerous Rufous-tailed Scrub Robins and European Rollers; as well as the enchanted Uyku Vadisi (Sleepy Valley) where I saw my first Black-headed Bunting…
We had a beer or two under a huge walnut tree in the shade of a limestone cliff and next to a waterfall (where one can have a shower after a morning birding) in the Uyku Vadisi – a place that makes one drowsy and unwilling to leave. Faced with the further spread of cancer, five years ago – at the age of 62, Brian has finally fallen asleep… under the walnut tree in the Sleepy Valley.