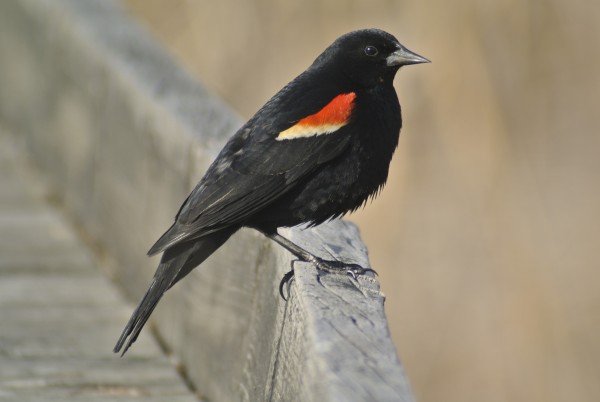 As a freelancer who lives in Minnesota, I try to plan work in warmer areas in the winter. I love the Rio Grande Valley and it's an easy and surprisingly economical trip from where I live. I'm currently working on a web series with Clay Taylor of Swarovski Optik North America. It's going to have birding and digiscoping tips but it's also a contest. All the bird footage we use in the series will be a clue to the theme.  If you guess correctly, you will be entered into a drawing for a free spotting scope. It's a fun project to work on but sometimes it's a challenge because we will get some cool bird footage and I won't necessarily be able to use it because it may not fit with the theme.
But I recently started playing with a new adaptor for the iPhone 5 that Swarvoski is about to release and it makes my phone sit still on my scope.  It's so cool, especially with the iPhone 5s because it will take slow motion video.  Even garden variety Red-winged Blackbirds are fun to play with in slow motion.  Here's  a sample of what I got at the feeders at Santa Ana NWR last week:
I love the way the blackbirds sound in slow motion…a little terrifying. If you have a spotting scope and an iPhone and you haven't tried digiscoping with it, it's unbelievably fun–especially with the 5s.
Anyway, if you're interested in the web series, it will air online in May.  Here's a trailer for it: