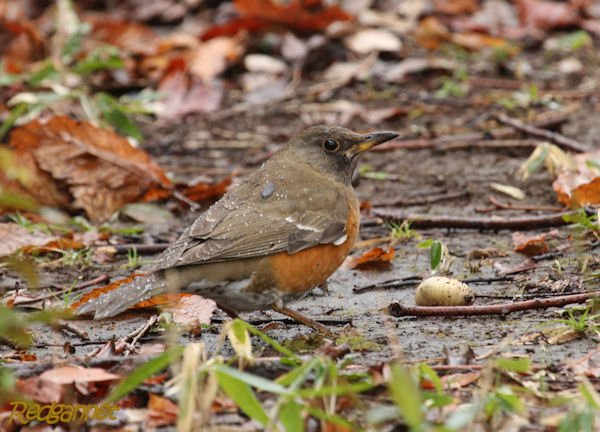 Kasia Rinkai Park on Tokyo Bay will host the slalom canoeing events for the upcoming (correct at time of writing) Olympic Games, Tokyo 2020. In the meantime, it played host to my target bird for the trip.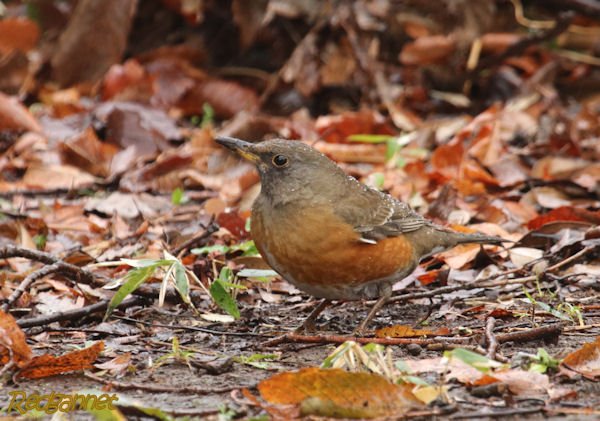 The Brown-headed Thrush, Turdus chrysolaus, is a very typical thrush and you may wonder why anyone would get excited about such an indistinguished bird. In my case it is because I had only ever seen one, many years before, but had lost my details of the trip, so it never got entered when I crossed from my original wildlife-listing software to eBird. The lost list consisted of a handful of common birds and I didn't worry unduly as I would be likely to get another opportunity to visit (the airline industry is a wonderful business to be in if you are a birder).
Anyhow, 8 years on and numerous trips to Japan later, I had recouped most of my losses, but not the Brown-headed Thrush. So when one was noted on an eBird list at an easily reachable location, I jumped at the chance.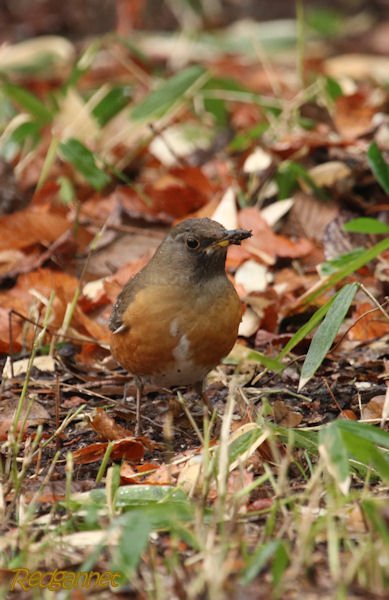 Success was almost immediate. My target bird was found within about 30 minutes of aimless meandering from the train station which is located conveniently at the park. The sighting however, was less than perfect. It was some distance away, the light was poor and the rain was just starting. After a brief look, just long enough to confirm the ID, I reached for my camera and took possibly the worst picture ever before the bird flew (I shan't trouble you with it).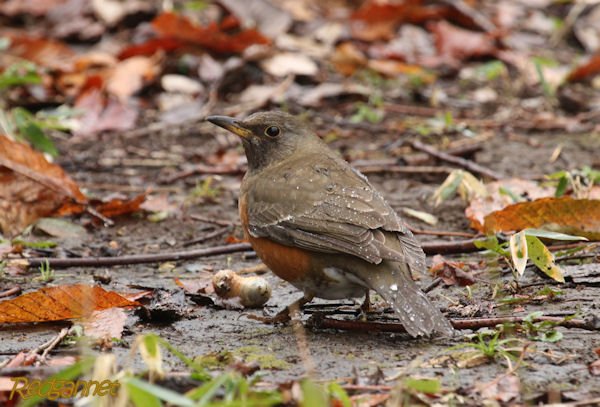 As I looked again with my binoculars, I noticed a feral cat close to where the bird had been and presumed that this must have been what put the bird to flight. A long search failed to refind the thrush, so I moved on, happy enough, but less than elated.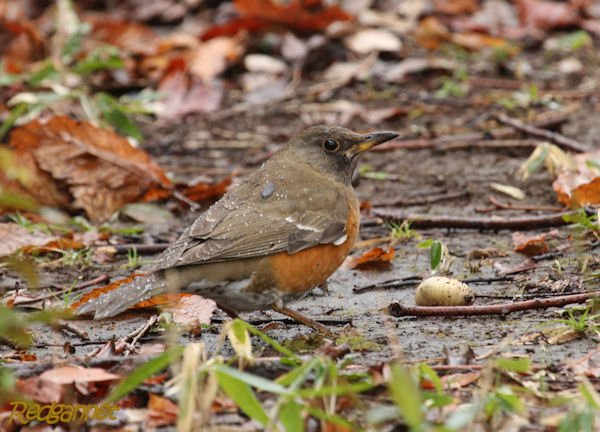 Three further hours of tramping through the rain and the cold brought 36 more species for my day trip and the decision was made that enough was enough. On my way back to the station, by a picnic table, I saw another thrush and knew instantly that it was a Brown-headed T. Juggling backpack, poncho, umbrella and camera, I managed to get enough shots to make a potential post and got drenched into the bargain.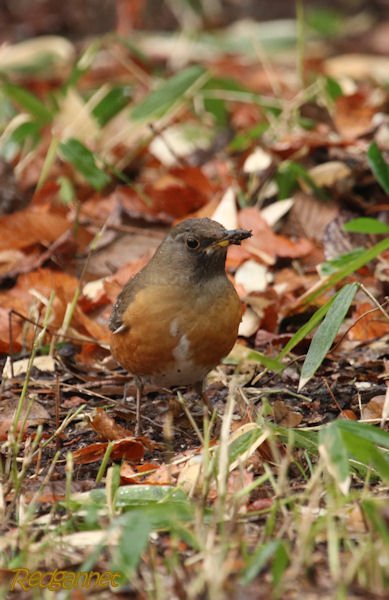 We are a fickle bunch. One decent focus and the whole day can change from a cold washout to a raving elated success.
Birders. Huh!