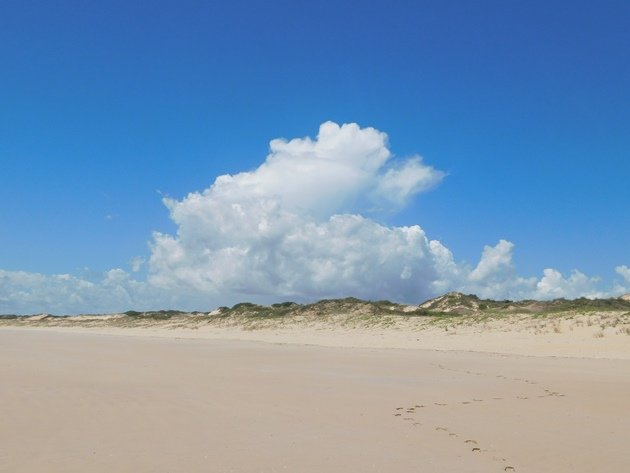 The header photo above is what is normal in Broome in mid-March in the middle of the afternoon on Cable Beach. I have the beach to myself along with the shorebirds, crabs, occasional jellyfish and maybe there is a crocodile out to sea. However, nothing else is normal. Australia has now been closed to anybody who is not an Australian citizen. I am sorry. You can't come and see us or our wildlife at the moment. Only a few weeks ago we were faced with devastating bush-fires and floods.  We were asked to "holiday at home" and not go overseas. We were asked to support local business. Now it seems we are very close to literally having to holiday at home-in our "home". We have plenty of jigsaws! We have books we should read and there is always something that could be done around the house and garden.
For now it is still possible to enjoy nature beyond our gardens and watch the shorebirds feed up along Cable Beach. The shorebirds have no travel restrictions and as each tide turns they feed rapidly along the water's edge. The Great Knot always seem to be the keenest to start to feed when the tide turns. The Greater Sand Plover don't appear to have the urgency and remain further back.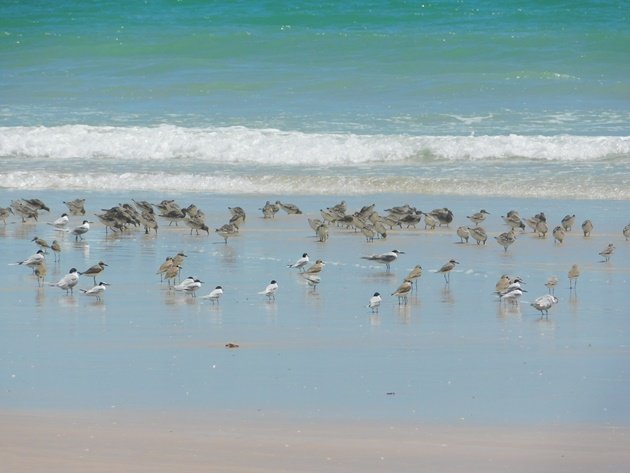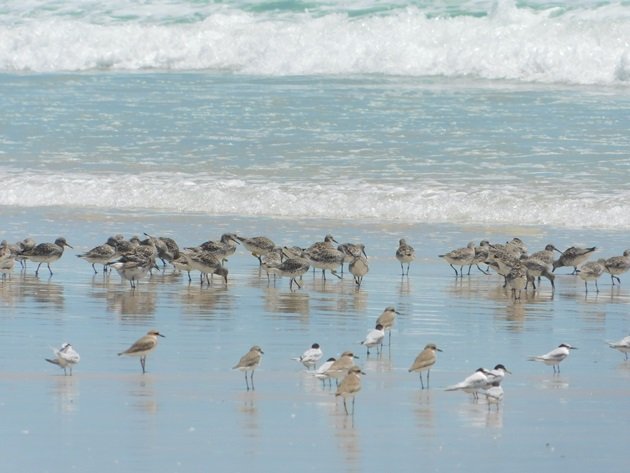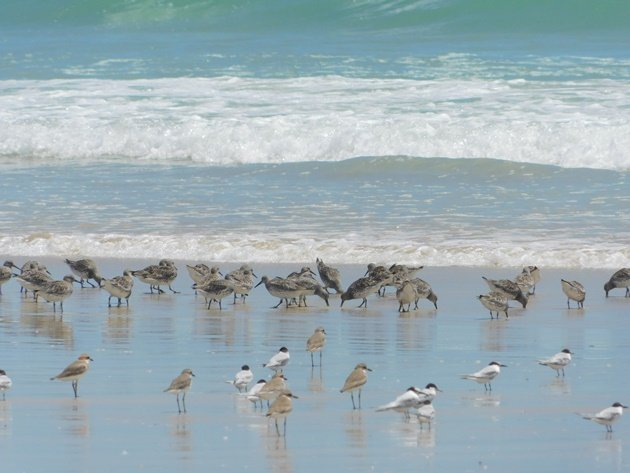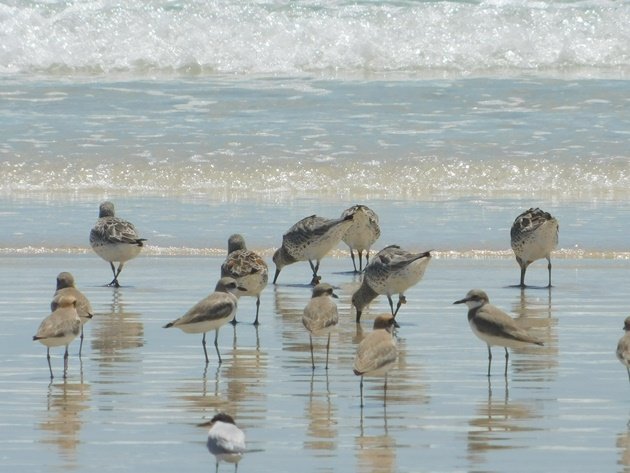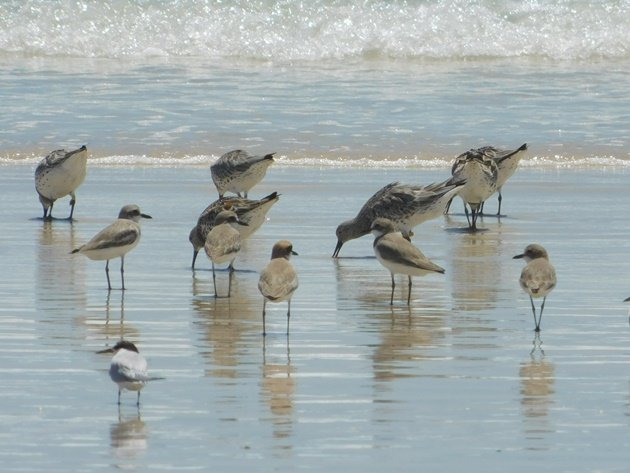 Great Knot rushing to feed before migration
Over coming weeks the majority of the shorebirds along our coast will head north to breed. We won't see them for a few months and then they will return to our shores. We won't be going anywhere. Nature will have to come to us. We are lucky, because we have a garden that brings nature to us. Many people around the world do not have that privilege.
I am used to birding alone and spending time alone or with Grant. Isolation may not be as easy for all of you, so reach out if you need to. Call, email or Skype a friend that you should keep in contact with more often. There are many websites that offer help or silly things you can do in isolation for your and everyone else's amusement! Just don't break the internet-PLEASE!
Every day the news changes and it is best to not overload on it. Keep informed and get your information from the Government Website. Hopefully, in a few months' time we will open our borders and Australia can welcome both people and shorebirds back to our continent.
I feel that this event will be similar to 9/11 and the Boxing Day tsunami. We will be forever changed. Keep safe everyone……