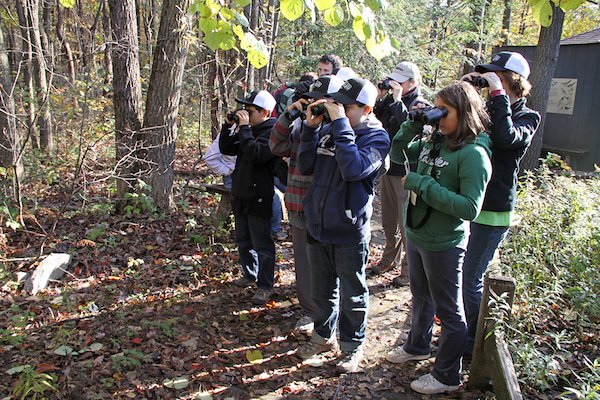 If you are a young birder, or have helped mentor one, Leica Sport Optics wants to reward your enthusiasm. The company is holding an essay contest aimed at drumming up interest in youth birding. All the details are here, and the deadline is June 30th,  2014.
To sum up, adults (age 22 or older as of June 30) should write a short essay describing a "memorable birding experience while mentoring one or more young birders." And essays by young birders (defined as anyone 21 or younger at the contest deadline) should describe a "memorable birding experience with an adult mentor." Judges will include members of the Leica Birding Team and editors of BirdWatching.
The prizes are, you guessed it, binoculars. The adult winner will receive brand-new Leica Trinovid 42 bins. And the youth prize is even cooler—the "Traveling Trinovid" that spent last year in the hands of luminaries like Kenn Kaufman, Pete Dunne, Victor Emanuel, and Don and Lillian Stokes. It was also present when the super-rare-for-the-U.S. Amazon Kingfisher and Eurasian Sparrowhawk were sighted, and when Neil Hayward set a new Big Year record.
Whether you're a young'un (like the Pennsylvania Young Birders photographed by James, above) or an old'un, you've probably got a story to share. So what are you waiting for? Get writing!