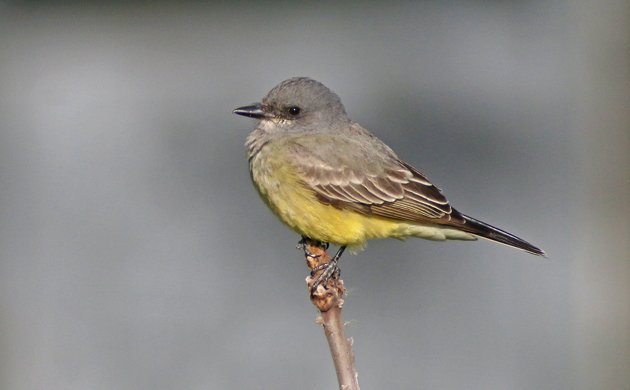 Late in the evening on Saturday, 15 November, phone lines started humming after Kai Sheffield reported a Cassin's Kingbird at Floyd Bennett Field in Brooklyn to eBird. He gave a great description and included photos. Birders were a bit upset that the bird hadn't been promptly reported when it was found a bit before noon but most were more interested in making sure that they cleared their schedule to be at Floyd Bennett Field early the next day. After all, this was only the second record from New York State and the first wasn't seen by many as it was a one-day wonder back in 2007. I was one of those birders who had not gotten the chance to see the first record so you better believe I was out early that Sunday morning.
Sadly, despite the best efforts of a who's who among New York's birding scene, the bird was not refound. Fast forward to Saturday, 22 November, and word goes out about a presumed Western Kingbird at Floyd Bennett Field, a report that was quickly corrected to be the Cassin's Kingbird, which apparently never left. Texts, phone calls and emails started flying and all I could do was read them and dream. After all, I was at a far more important engagement. Yes, it was Desi's fifth birthday party.
Can you guess what I would have been wishing for if I was blowing out the candles? Nonetheless, it was a pretty fun birthday party.
This wasn't the first time that Desi's birthday party and a good bird coincided. His third birthday party was simultaneous to a Painted Bunting at Alley Pond Park in Queens, a bird that fortunately stuck around until the next day. Would the Cassin's Kingbird?
Instead of going for the bird at first light on Sunday morning I decided that I wanted to hit Breezy Point first and let others do the hard work of finding the bird. After all, it had stuck around for a week already so odds are if it was found again it would stick for the day. Anya Auerbach and Carrie Laben agreed to meet at my house to join me on the Breezy Point / Cassin's Kingbird morning of birding.
Breezy Point was alright, with the main highlight being large numbers of Northern Gannets offshore. While we were out there emails came through letting us know that the Cassin's Kingbird had been refound. Though we all tried to pretend that we weren't in a rush to get to the kingbird we did set a pretty quick pace on the long path back to the parking lot. The drive over to Floyd Bennett Field went quickly and we pulled in and saw a horde of birders looking through binoculars, spotting scopes, and cameras. Yes! The bird was present!
We even saw it before we got out of the car. Now that's twitching!
At first the bird stayed relatively distant though easily close enough to identify and for record shots. Later, it relocated to the picnic area just south of the community gardens and that is where it turned cooperative, repeatedly flycatching from its favored perching spot and allowing us twitchers to form the traditional semicircle of happiness.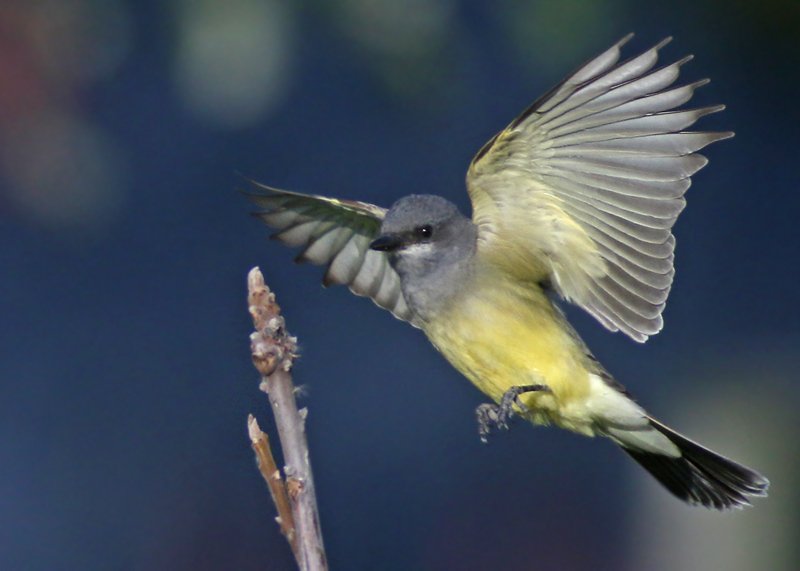 Oh yes. Yes. Yes. Yes. Cassin's Kingbird in New York State!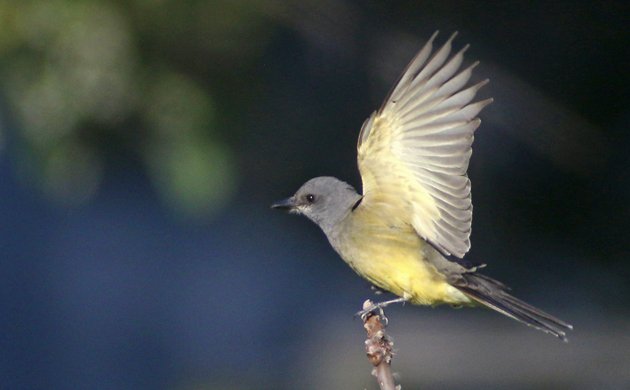 It put on a heck of a show for the assembled birders.
Yes, video too! (Stick with it, the bird will take off, come back, and eat a bug.)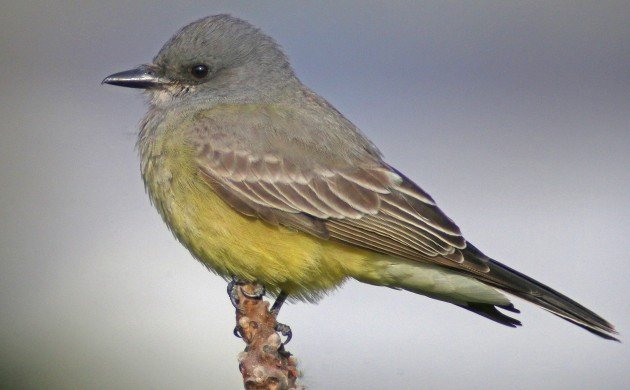 This is how you want to see a new bird for your home state. So, so, nice.
Eventually, Carrie, Anya, and I got tired of ogling the bird and decided to go on our way. It was pretty ridiculous to have a Cassin's Kingbird in New York be a walk away bird but none of us were complaining. Now if we could just get a Tropical Kingbird…
…
If you liked this post and want to see more great images of birds make sure to check out 10,000 Clicks, our big (and growing) page of galleries here at 10,000 Birds.
…