Dave Magpiong is a birder, father, Special Education teacher, and founder of the Fledging Birders Institute, "a non-profit environmental education organization with the dual mission of enhancing the healthy development of our youth with the profound benefits of birdwatching AND promoting public awareness of avian diversity and factors which threaten it thereby fostering a societal bird conservation ethic."  He also is organizing the Focus on Diversity: Changing the Face of American Birding Conference, a conference about a topic that we here at 10,000 Birds hold near and dear. In other words, Dave rocks.  Hard.  Dave was nice enough to write the following guest post about the upcoming conference which we hope many 10,000 Birds readers will attend (Corey is going to be there for sure).
Who is the most influential birder around today?
Kenn Kaufman, Jon Dunn, David Sibley, Pete Dunne, or Bill Thompson III would likely be among the first names mentioned in such as discussion. Yet, I must respectfully argue that not one of these talented gentlemen is THE answer. For me, the most influential birder was the person who fueled my own birding addiction. (The late George Myers – knowledgeable, patient, and extremely funny – helped me see the wonder of birds and challenge of birding.)
I predict that the most influential birder will be at the Focus on Diversity: Changing the Face of American Birding Conference in Philadelphia on October 22nd. And the most influential birder may be…
(Be honest – did you hear a drumroll in your mind?)
YOU!
Before you call me crazy, at least hear me out. Kenn, Jon, David, Pete, BT3 and quite a few others have earned the respect and admiration of many birders but these names mean absolutely nothing to your neighbor, your coworker, your uncle from Brooklyn, or any other soon-to-be-but-not-quite-yet birder. For these people who might think that a Cedar Waxwing is a wooden toy plane or that an American Woodcock is a colonial-era "adult device," YOU are their most influential birder around.*
You will be the first person to pique their curiosity about birds as you regale them with your weekend sightings. You will be their bird expert when they start noticing birds in their backyard and want to know its identity. You will most likely be their first leader on their first bird walk, even if it's just a few steps to your car after work.
But as potentially the most influential birder around, you've probably noticed that most of your fellow birders look rather similar to you.* Their GISS may be a bit different than yours – a little taller, shorter, wider, thinner – but they're likely within a shade and a half of your own skin tone. ( As a integral aside, in a country of over 308 million people, where the combined "minority" population is flirting with 100 million, the birding population may be significant, but it is also exceedingly white.)
Someone of your birding experience may already recognize the problems posed by such little diversity among American birders which include:
So many people are missing out on the fun and benefits of birding.
The sustainability of the birding community is at risk if it does not look like the rest of America.
Little awareness of local birds means less concern and action for bird conservation.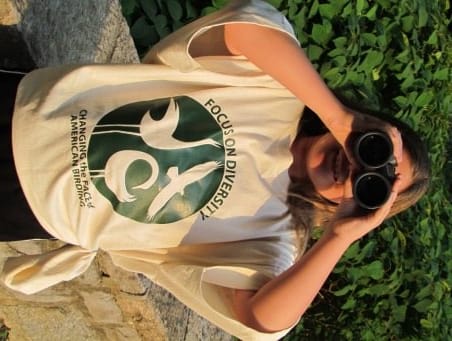 You may already be aware of this. As a matter of fact, you may already be mentally committed to making a difference. That's why you blog about birds, take photos of birds, tweet about birds, etc. – to reach others.
This is why I would like to invite you, probably the most influential birder known to your family, co-workers, and friends, to consider this conference in Philadelphia in October: "Focus on Diversity: Changing the Face of American Birding Conference." It will be held at John Heinz National Wildlife Refuge. You have the ability to reach out to new audiences and get people excited about their local birds, as simple as their first chickadee, Blue Jay, or American Kestrel. You can mold the future of the birding community. You can spread the word and also save our birds… and birding. This is why we need action-oriented birders at this event. (Did you think I was joking about you possibly being the most influential birder around?)
Be forewarned. At the conference, attendees will be challenged to face sensitive topics head on, participate in honest dialogues, get a little creative, then return to their own hometown and get more people out birding. All this may sound daunting but not for the most influential birder around!
I do ask one tiny, little favor if you come to Philly…
Please don't tell Kenn Kaufman, Richard Crossley, Drew Lanham, Roy Rodriguez, Dudley Edmondson, Anita Guris, Keith Russell, Doug Gray, Paul Baicich, Flisa Stevenson, or anyone else there that you're the most influential birder around. It may hurt their feelings.
One more thing – If anyone says I've told them the same thing, they're lying. It's YOU!
*If you feel as if you stand out at most birding events, we really look forward to meeting you in October. You'll fit in very nicely with perhaps the most diverse gathering of birders ever assembled at a single birding event.
Learn more about Focus on Diversity: Changing the Face of American Birding Conference.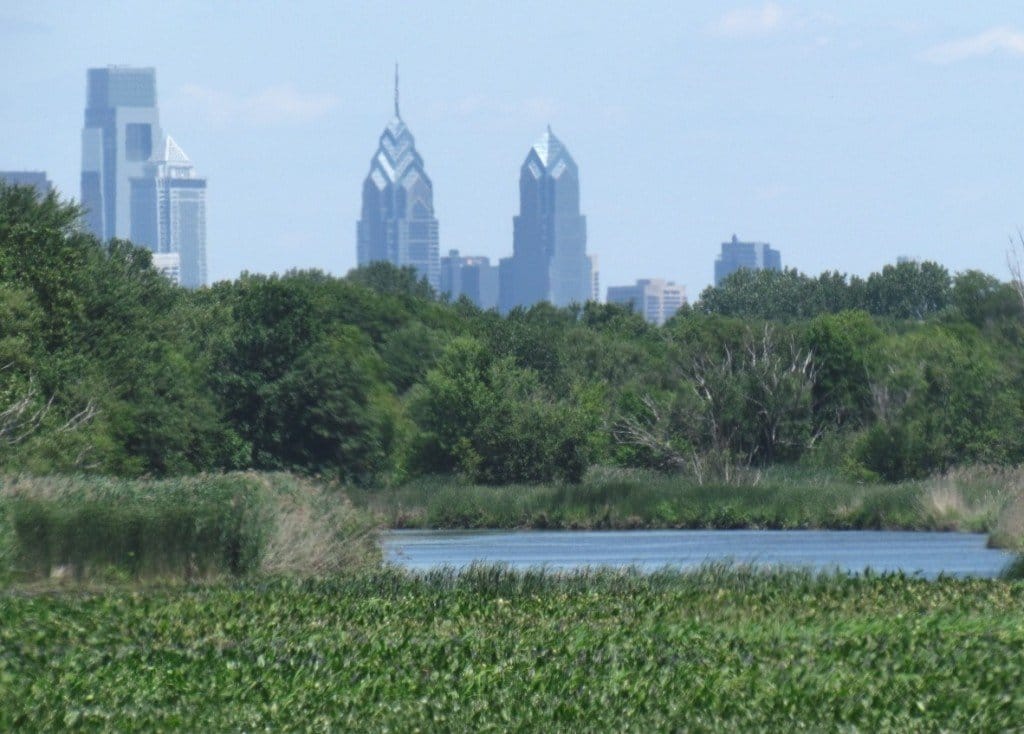 …