I have spent another week exploring this huge city and walking all over the place. It is possible to go above or underground to a lot of places and see more and more shops. I am not really into shopping, so I see what is about and head for the parks. I walked to Songdo Beach, which was first established as a beach almost 100 years ago and is extremely popular. Last weekend was a holiday on Monday for Liberation Day here and the coast was lined with keen fishermen. The sea was full of inflatable toys and everyone was having a good time! I made a trip alone to this beach on foot and then Grant and I went together in the evening by bus, due to limited time.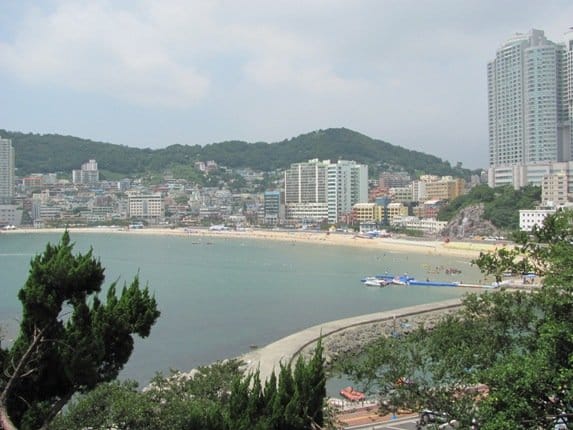 Songdo Beach from Songnim Park
The walk from Songdo Beach to Amnam Park is very interesting as it is literally a coastal walkway….as it hangs off the edge of a cliff. If you are really into Health and Safety then please don't look too closely. Actually it has pressed metal that is fairly non-slip and there were some mats in the steep sections. It is very picturesque and takes about 30 minutes to reach the park.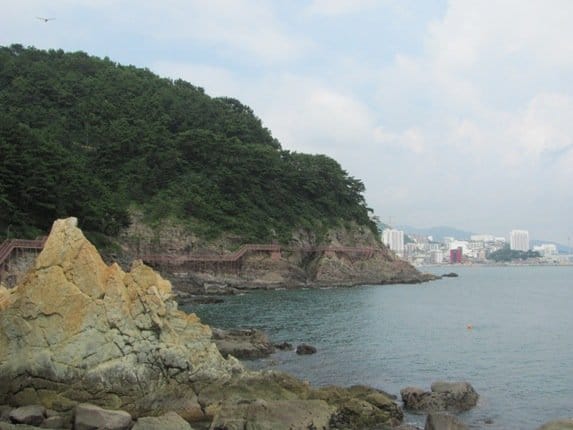 Coastal walkway
I climbed around the lower level of Amnam Park on my first trip and the first bird I came across was completely new to me. I had camera and binoculars at the ready as I wanted a good look, but also needed photos to try and work it out later. It seemed to be like a robin, but I was sure it wasn't that. It had distinct white patches on it's wings and I saw a few more of them. They varied in plumage and I took more photos. Thankfully I was able to work out later on that the most common bird that day was a Daurian Redstart and here are some of the photos.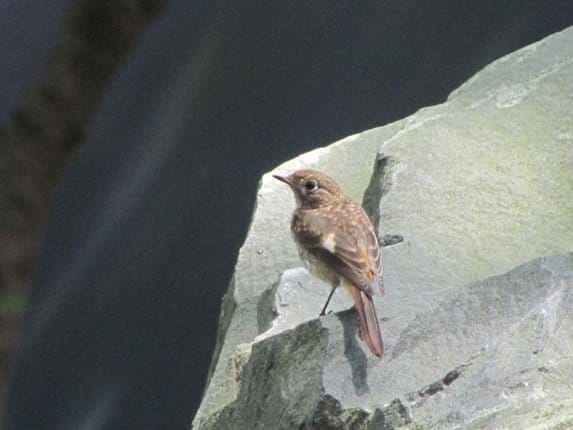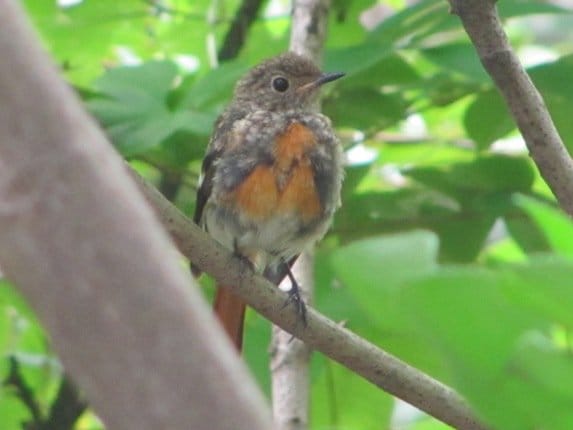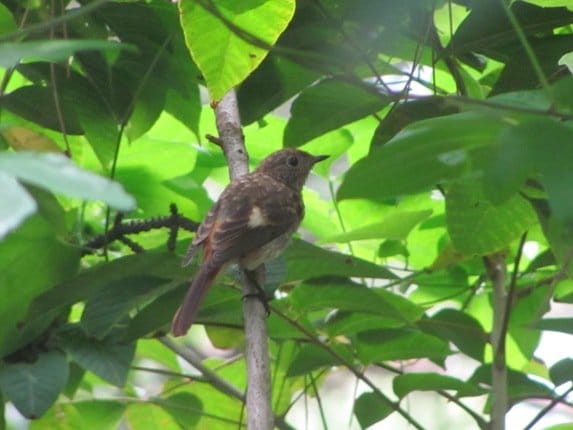 Daurian Redstart
Not long after I saw these great little birds I had a wonderful view of a gorgeous little bird and although I didn't get a very good photo of it I will share it. This is the Japanese Pygmy Woodpecker. It was very busy feeding in the trees in a clearing and was there for over an hour.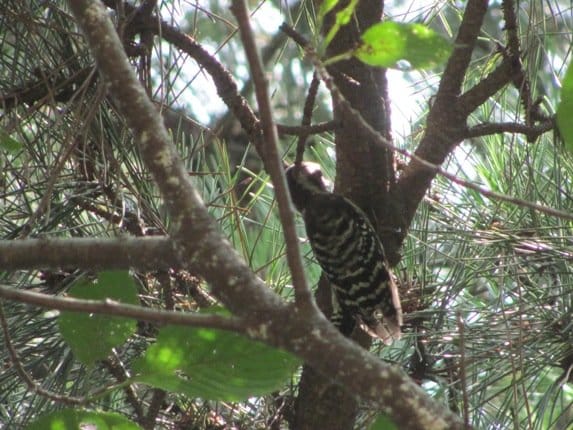 Japanese Pygmy Woodpecker
I saw a few species of birds in Amnam Park that day, but what was interesting was that when I returned with Grant a few days later we had completely different species. He still hasn't seen a Daurian Redstart or a Japanese Pygmy Woodpecker, but we have now both seen Varied Tits, Eastern Great Tits and Japanese White-eyes. He is happy to see anything other than a sparrow or a Brown-eared Bulbul, which are the most common birds on his way to work.
 A little bit of news from Broome is that the Greater Sandplovers are returning from their northward migration and there are some Pied Oystercatcher chicks still being protected by their parents!!!