All weekend I could not wait for Monday to arrive.  Yes, you read that right, I was looking forward to Monday all weekend long.  Have I finally gone off the deep end?  No, of course not!  The weather was lousy all weekend and Monday, a day I had taken off from work, was forecast to be sunny.  Not only that, but Charlie was coming to town and we were going to search the marshes for Ammodramus sparrows he had never seen, namely Ammodramus maritimus, Ammodramus nelsoni, and Ammodramus caudacutus, or, as most people would call them, Seaside Sparrow, Nelson's Sparrow, and Saltmarsh Sparrow.  But there was no point in going straight to the marsh because high tide, the best time to see these elusive little sparrows because they get driven in from the marsh to drier land, wasn't until 9:30, which meant we could get in a couple of hours birding Forest Park prior to wading into the saltmarsh.
So now that the back story to this saga has been explained it will make sense to say that I was standing outside the subway stop down the street from my apartment yesterday morning in the pre-dawn pink light, watching my breath freeze as it left my mouth, and wondering why, exactly, my favorite pastime has to include awakening at horrifically early hours.  But then Charlie came up from underground right on time and we were off to Forest Park and birding and I remembered why.  Being up and about and enjoying the day before most people are even awake is its own reward and the birds are just gravy.
The grassy area at the eastern extremity of Forest Park netted us a host of common species like Chipping Sparrows, Dark-eyed Juncos, a Palm Warbler, House Sparrows, Rock Pigeons, and American Robins.  My phone rang and it was Danny, one of two Queens birders who I had arranged to meet, making sure that we were going to meet him a bit further into Forest Park.  We were, and we continued to bird along the way, netting a couple Hermit Thrush, a Blue-headed Vireo, and a Northern Parula, among other species, before we even managed to find Danny.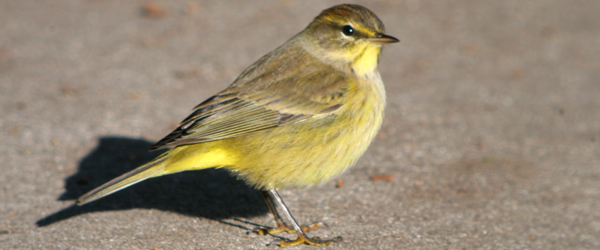 Once we did find Danny and I had properly introduced Mr. Melore to Mr. Moores we went on about our birding and Charlie managed to make me feel pretty foolish after I dismissed a thrush as just another Hermit Thrush (common-as-all-get-out this time of year) and he realized it was a Wood Thrush, which is relatively late for a bird that should be most of the way to Central America by now (it missed being the latest Wood Thrush ever reported for Queens County on eBird by one day).  Despite Charlie's obnoxious ability to correct birders native to the area we had a great time wandering through the park spotting kinglets and sparrows and thrushes and woodpeckers and wrens ( I really need to go to England and correct him for once).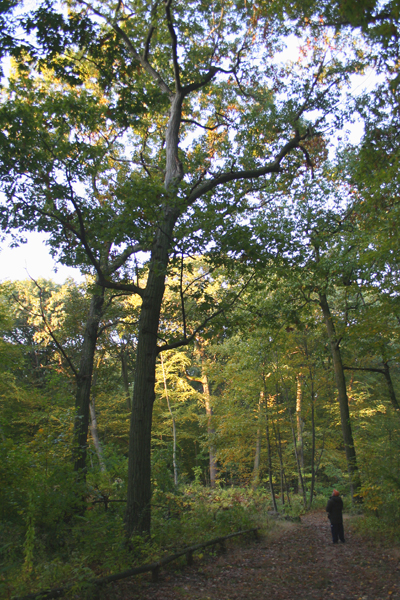 That's Danny above and Charlie below, for those keeping score at home.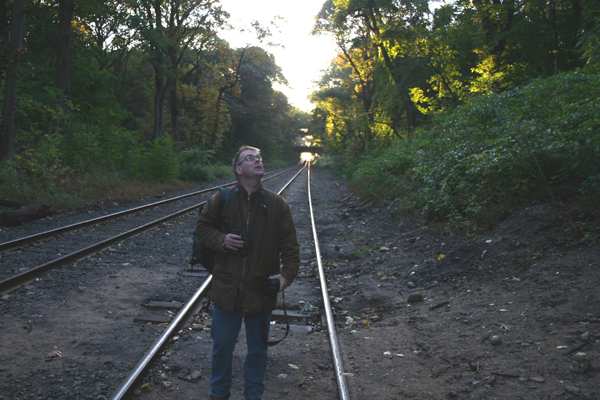 The morning was chilly but the sun was shining and by the time we needed to get going from Forest Park to get to Big Egg Marsh and Charlie's (hoped for) lifers we had netted thirty-six species, a great total for less than two hours of early morning birding in mid-October.  I'll leave it to Charlie to tell the tale of the rest of the day, and probably much more nicely than I did this first half…but, as a parting shot, here's a good ol' Butterbutt.