Fitting in an outing to see some birds has gotten exponentially more difficult now that I am back at work.  Spending time with Desmond and Daisy (don't get me wrong, I love it!), putting the nose to the grindstone forty hours per week (which I love a bit less), and the fact that though the days are getting longer they are still rather short means that the occasions that I can get a couple hours free for birding are few and far between.  A Saturday trip to Ikea with Daisy and her sister and mother was my chance to go look for ducks because only a horribly cruel woman could make her man go shopping with three women and then make him put together furniture too.  Fortunately for me Daisy is not that cruel, at least not usually.  Once Desmond and the lady folks were dropped off at Ikea I made tracks to the north shore of Long Island where I planned to find a host of new ducks that I had not yet seen in 2010.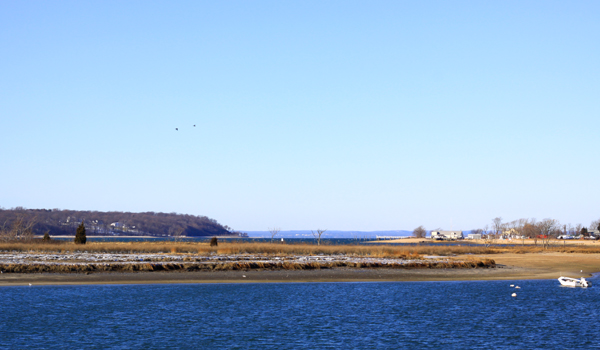 The best spot for ducks in the vicinity, St. John's Pond, was, sadly, inhabited only by ice skaters.  I refused to give up that easily though, and I made my way over to the harbor for which Cold Spring Harbor is named and seriously froze myself in the cold wind for which Cold Spring Harbor is apparently also named while I scoped for waterfowl.  And waterfowl there were!  Long-tailed Ducks and Bufflehead and Greater Scaup and Canada Geese and a Common Loon and Mallards and American Black Ducks and a Red-throated Loon (more about that wily character later) and American Wigeon and Brant and, well, you get the picture.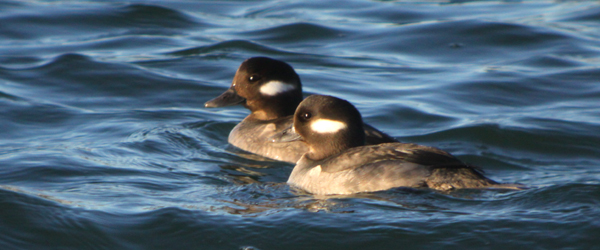 I didn't last long watching the ducks before I had to take a break in the car to warm up a bit.  The wind coming off of the water was just too much to stand for long.  So I used my time in the car to scout a bit, and came upon another pond which held a bunch of dabbling ducks and once I found parking I walked back to the pond and, sure enough, there were some decent dabblers.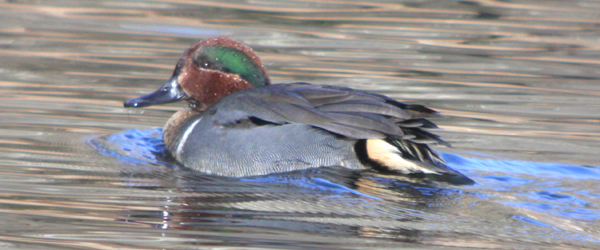 It didn't take me too long to get very cold again so I drove around for awhile doing some (lousy) car birding until I decided to take one more run at Cold Spring Harbor's harbor.  I was amazed to see a Red-throated Loon surface within five yards of me and I tried desperately to get the digiscoping rig swung around to the bird and focused but managed to miss the bird before it dove.  When it surfaced a minute or so later and about thirty yards away the scenario repeated.  To make a long story short the darn bird managed to dodge me for a full half an hour, sometimes surfacing very close, sometimes far, but always able to dive just as I was getting close to a picture.  Finally, frustrated, I gave up and went to get Daisy and family and chair, which I had the great joy of assembling upon my return home.
Nine new birds for the year, three of them new county birds for me in Suffolk County, a near-frozen body, and a new chair.  Not bad for a cold Saturday in January.