It is not every day that a Yellow-billed Cuckoo decides to cooperate and sit out in the open for pictures.  In fact, the vast majority of birding days go by without Coccyzus americanus making any kind of appearance at all.  So you can imagine my pleasure, then, when I spotted one skulking in some thick brush last week when I was exploring the John Heinz National Wildlife Refuge in Philadelphia, Pennsylvania, for the first time last week.  I got my digiscoping rig set up and waited.  And waited. And waited.  The bird moved through the brush and I occasionally tried to get a shot of it that wasn't too obscured but rarely succeeded.  Then the bird flew to the back side and I had a clear shot at its head through a window in the undergrowth.  I thought that was cool but then the bird flew down to a tangle of vegetation on the ground and just sat there.  In the open.  For nearly a full minute.  Now that is how you want to see a Yellow-billed Cuckoo!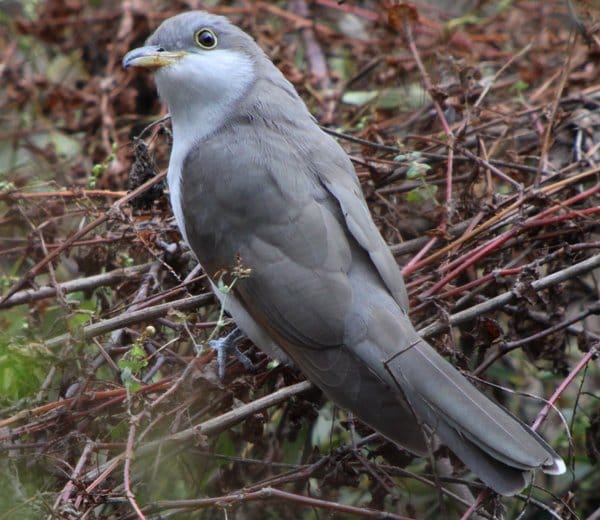 Later, on a second walk around the refuge with Jeff Gordon the bird put in another appearance at even closer range.  We watched it forage amid another tangle and grab a big caterpillar and choke it down.  I got very angry at myself for having put my digiscoping rig away in the car after the first loop around but, really, does it matter?  I mean, look at the shots I got earlier…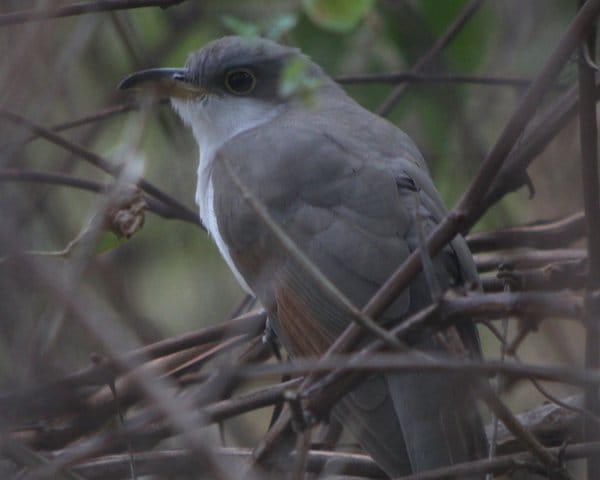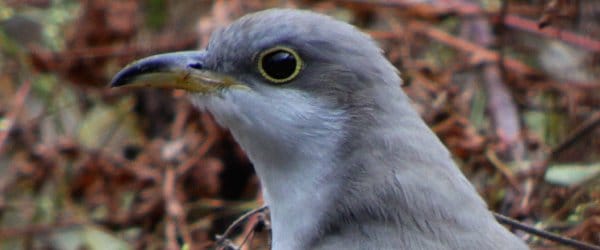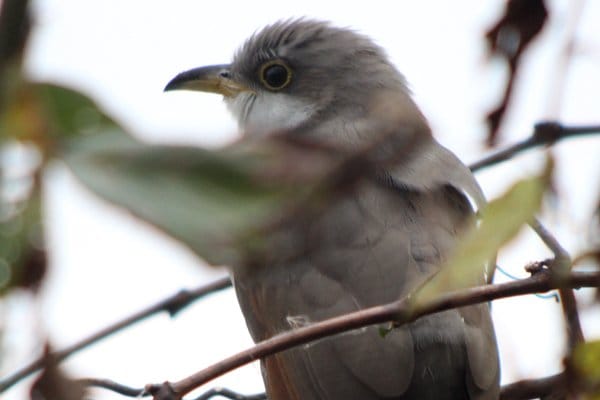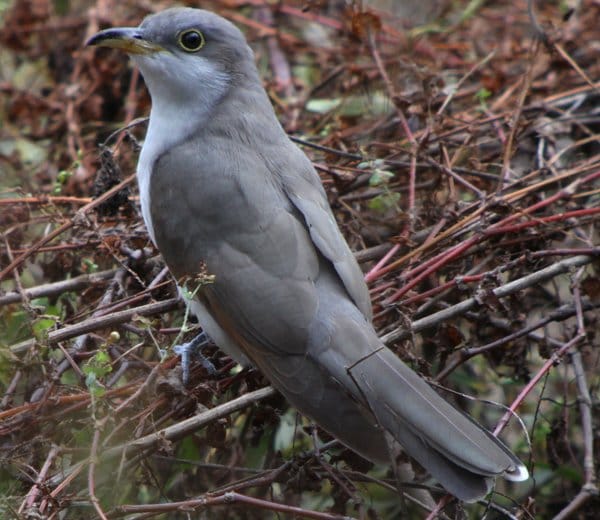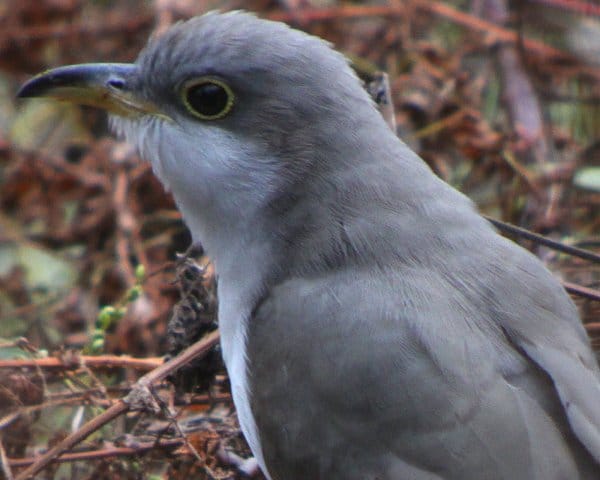 With Jeff and without my digiscoping rig, this is the best shot I got: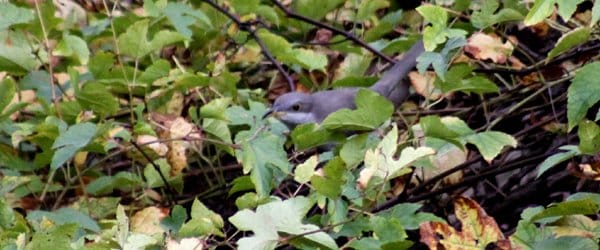 Always keep your digiscoping rig with you because you never know when a cuckoo will be cooperative!
This post has been submitted to Bird Photography Weekly #166. Go check it out!
If you liked this post and want to see more great images of birds make sure to check out 10,000 Clicks, our big (and growing) page of galleries here at 10,000 Birds.
…