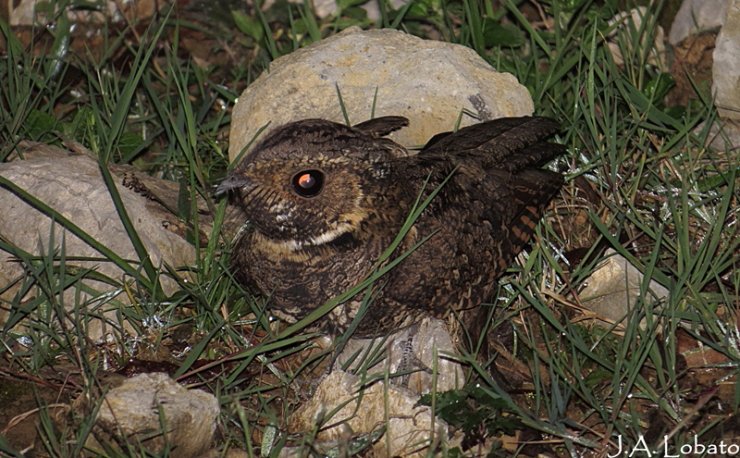 The best laid plans…
Last week, I had hoped to get permission to get onto the campus of one or Morelia's many universities, to look for a family of Wood Ducks that apparently have arrived to spend the winter in its unusual habitat of marshy forest. Unfortunately, my plan was undone by my dislike of asking strangers for favors, and of bureaucracy; while the guards at the back entrance allowed me in last year, this year that gate is closed, and the front-entrance guards turned me away. Oh well, I'll have to go through official channels… At least the delay will make time for a wintering Red-shouldered Hawk to return before my next visit. And I consoled myself by heading up to the savannah habitat around our church lot.
Still, that day's birding euphoria was guaranteed before I even reached (or, in this case, did not reach) my destination. It was guaranteed before I even left my home. In fact, it was guaranteed before I got out of bed! The explanation requires a bit of backstory:
Five and a half years ago, the neighbors who live in front of our church building travelled north to visit their family during Easter Week. Our daughter and son-in-law, who also lived in front of the church, went to a party the same night. And somebody was apparently watching the sparsely-inhabited neighborhood, because, within hours, burglars had removed a skylight from one of our church building's bathrooms, and broken into the auditorium.
Their plan was not very successful, because 1) we have a security system, so the alarm immediately went off, the security company was alerted, and the burglars realized they couldn't take their time; 2) our daughter and her family arrived, and figured out what was happening; and 3) the church's only door is metal and locks from the inside, so they could not get out that way. In the end, the burglars escaped. But all they managed to take was a single guitar, and the ladder they used to get out, through the same skylight by which they had entered.
All of this to explain why I ended up at our church building at 3:00 a.m., and why I was able, for the first time, to hear an unmistakeable call in the distance of "cuerpoRRUÍN! cuerpoRRUÍN! cuerpoRRUÍN!". (kware-po-RRWEEN!)
Fortunately, I knew that Cuerporruín is the local name for the Mexican Whip-poor-will. In fact, it is a perfect name, since this species has a clearly rolled "r" sound in the middle of its call. Mexican Whip-poor-wills, of course, have a Spanish accent! (As an added note, while the local name is pure onomatopeia, Cuerporruín can be loosely translated as "despicable body". So that's fun.)
Which brings me back to a week ago Monday. In anticipation of that day's outing, I woke up just minutes before my watch´s wake-up alarm was to sound. And what did I hear through our open bedroom window? You guessed it: "cuerpoRRUÍN! cuerpoRRUÍN! cuerpoRRUÍN!"
This is only my second unquestionable encounter with the species, and, considering the bird's habits, I can't be sure that I will ever see it clearly. (The photo above is not mine; was taken by my friend Alberto Lobato.) But, the calls were as clear as they are distinctive. So you can bet I went off to bird already with a smile on my face!
Since I have no Whip-poor-will photos of my own, I will include a few photos from later that morning, up by our church building: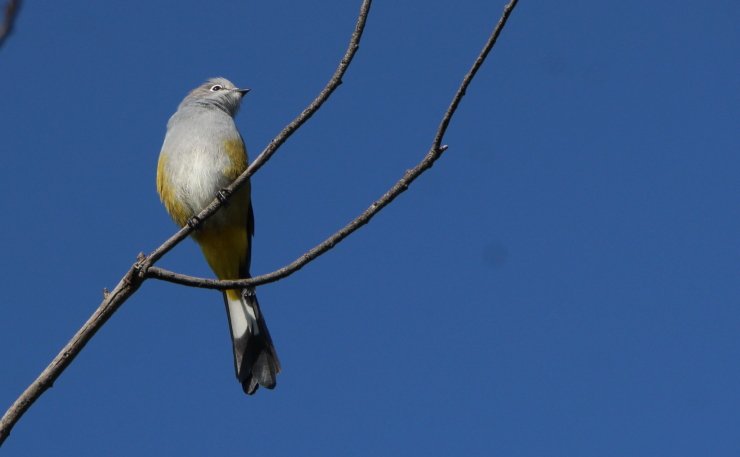 Not the best angle, but Gray Silky-Flycatchers are always handsome birds.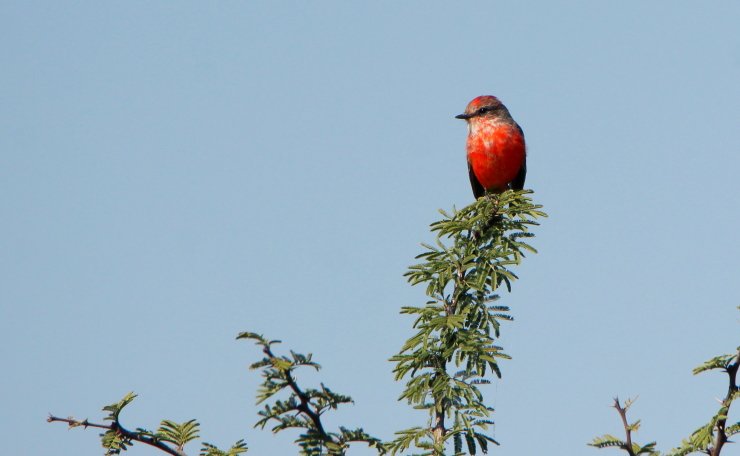 As, of course, are Vermilion Flycatchers. This one is an almost-mature male.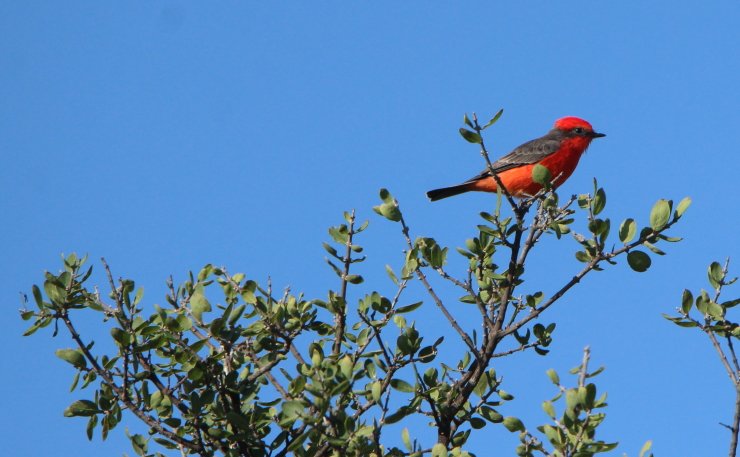 And this one is fully mature. (I counted 12 that morning.)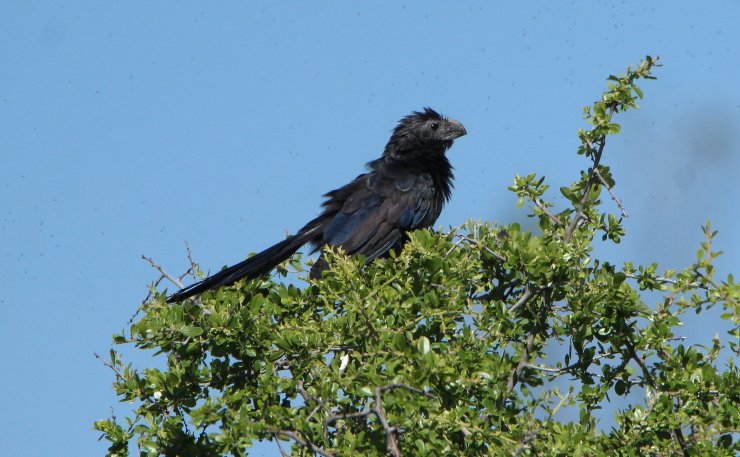 I'm not sure I would call Groove-billed Anis handsome. They somehow remind me of dinosaurs.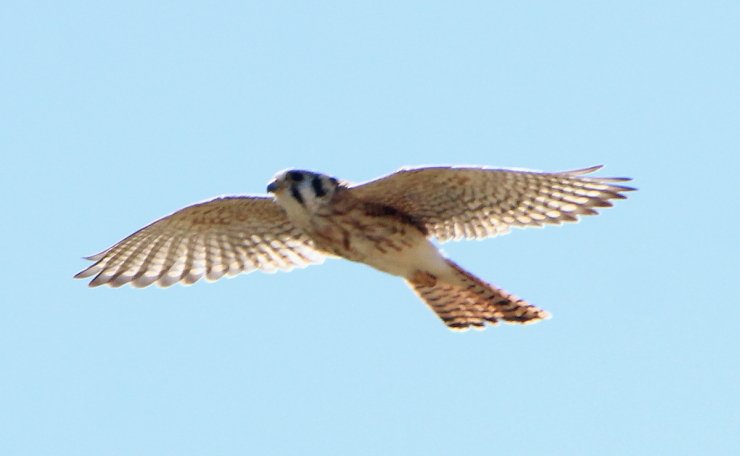 While some American Kestrels breed in central Mexico, most are migratory. Welcome back, my pretty!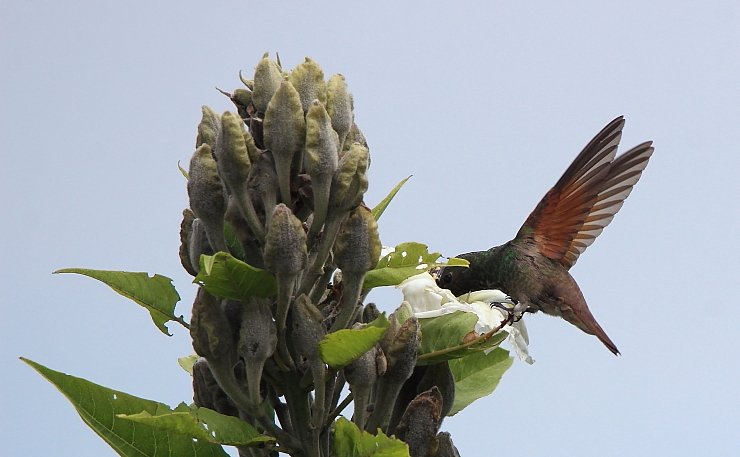 I enjoyed this photo of a Berylline Hummingbird feeding on a rather odd local flower.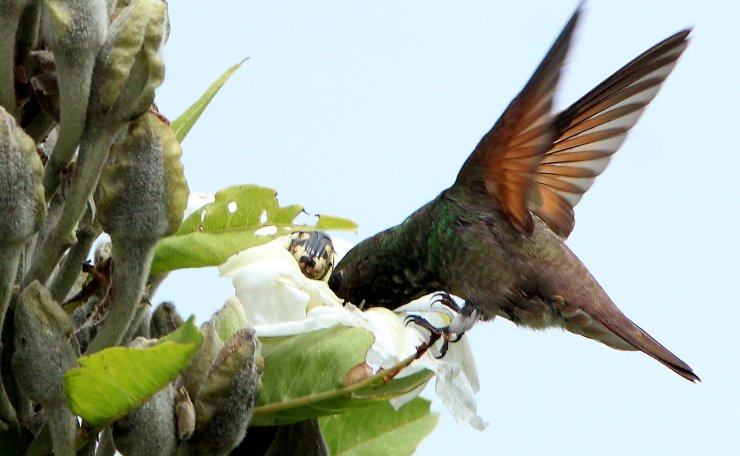 I enjoyed it even more when a close-up revealed the Hummer had a beetle for company.