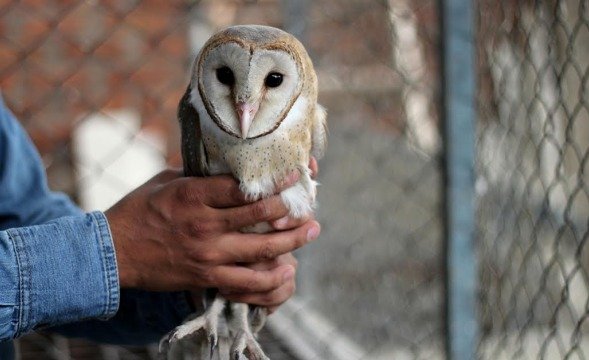 Birders, nature lovers, anyone who can appreciate the triumph of compassion over seemingly insurmountable odds … here's a chance for you to be part of something great.
Nadeem Shehzad and his brother Mohammad Saud take in about 1400 injured birds per year in Delhi, India – an enormous number. They are self-taught and pay for almost all of it out of their own pockets. Through the internet, they have forged bonds with other wildlife rehabililators throughout the world.
In March, rehabbers in the United States will gather at the annual National Wildlife Rehabilitators Association conference to make contacts, swap information, and learn new techniques. Even though American rehabbers are notoriously broke and always searching for their own funding, one bought Nadeem an NWRA membership and paid for his conference fee; another coached him through the application process and helped him win a scholarship to pay his airfare from India to New Jersey.
One decided that as long as Nadeem was coming to America he should visit some of our large East Coast centers, so she made calls, sent emails, and set up an indiegogo campaign to pay for his tour. Another recruited a computer-savvy friend and created the indiegogo video.
The wildlife centers set up lodging, local transportation, and meetings with their directors and veterinarians. After Nadeem attends the NWRA conference in Princeton, NJ, he will go to Tri-State Bird Rescue and Research in Delaware; The Wildlife Center of Virginia; New Jersey's Mercer County Wildlife Center; and The Cape Wildlife Center in Massachusetts.
What's left? Funding! The indiegogo campaign needs donations. 
Nadeem will use the money solely for long-distance transportation, lodging when he is between centers, and meals; if there is any left over it will remain in the account, where it will be used when his brother Mohammad comes to America for his upcoming wildlife center internship.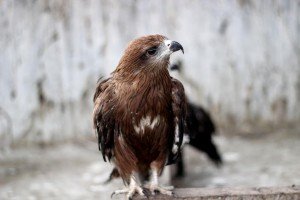 Will you help? See WildFilmsIndia's 6-minute video of the brothers' work; see Wildlife Rescue's Facebook page; see a blog about their work – and join the indiegogo campaign!
"I wonder how will I be able to thank you for all what you are doing to help us and our birds," Nadeem wrote recently. "Here in India we believe that animals and birds have the power to curse or bless, depending what you do to them. I am sure their prayers will be answered by God."
All photographs courtesy of Showkat Shafi, Al Jazeera