What kid can resist the siren song of bunny rabbits frolicking in the grass?  No kid that I would want to pass the day with,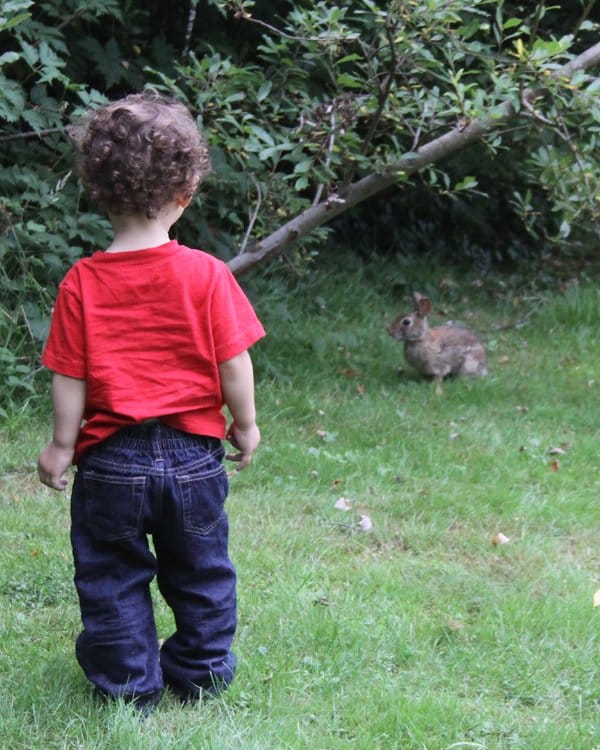 that is for sure!  And Desi, being the offspring of two pretty cool people, if I do so say myself, loves chasing him some rabbits. Why wouldn't he?  Rabbits practically beg to be chased, with their cuteness and their swiftness and their uncatchability. No kid actually wants to catch a bunny because then what?  But the chase sure is a blast!
Desi chased these bunny rabbits in the West Hylebos Wetlands Park in the town of Federal Way, Washington, the same place we saw our first ever Banana Slug.  With both Banana Slugs and bunnies this park was seriously awesome.  But I digress.  The bunnies here are Eastern Cottontails Sylvilagus floridanus which, according to the Washington Department of  Fish and Wildlife, were "introduced to several areas in Washington as a game animal beginning in the 1930s."  There are lots of Eastern Cottontails in West Hylebos Wetlands Park and Desi chased pretty much every single one of them.  Don't worry, as soon as we were past they came back out to munch on some more vegetation.  In other words, no bunnies (or small children) were harmed in the creation of this blog post.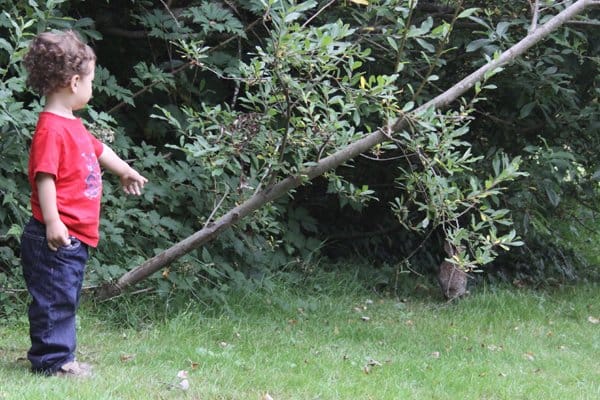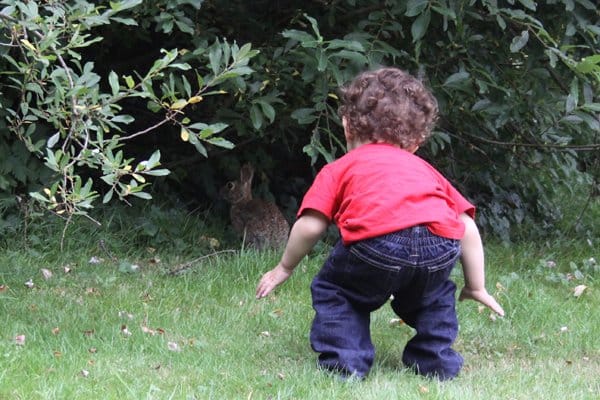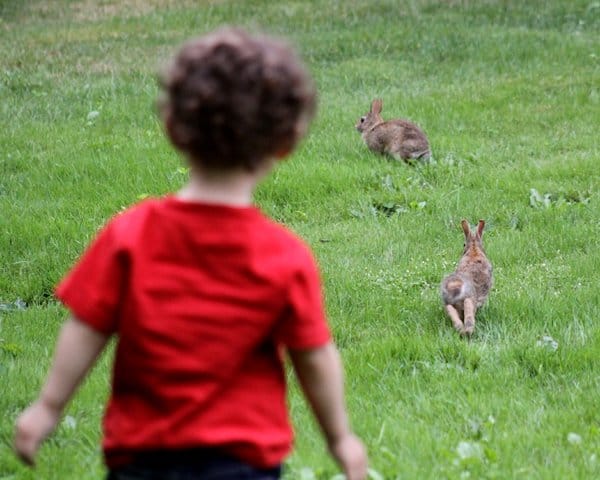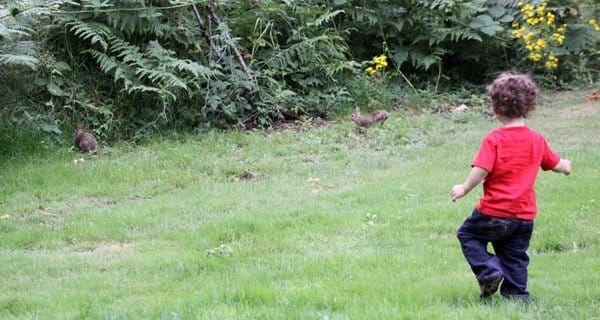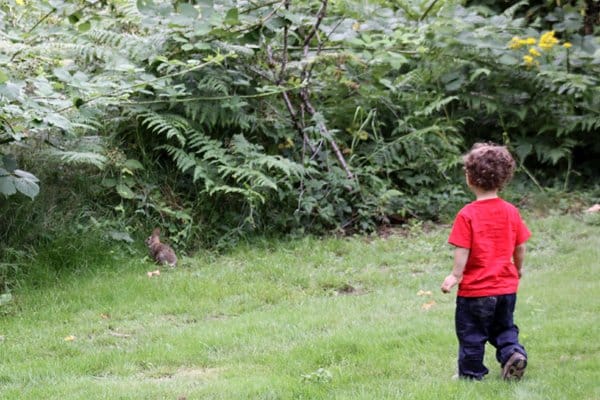 …