One advantage of being unemployed is that you have more free time.  This is key when an email goes out to the listservs about a Prothonotary Warbler being seen next to the famous lions outside the "main branch" of the New York City Library, which is next to Bryant Park.  As quickly as I could I gathered all the necessary items that one needs when making an outing with a ten-month-old and we were out the door on the way to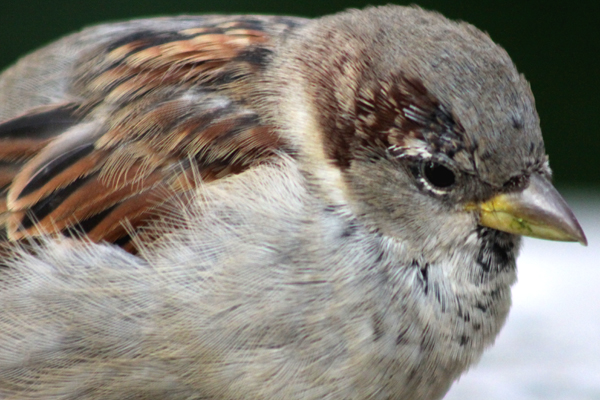 the subway where I was reminded of one of the negatives of being unemployed: you don't bother to buy a monthly metrocard so you have to actually pay full fare for the subway.  Oh well, getting Desi a Prothonotary Warbler for his first twitch is well worth $2.25 each way on the subway.
We were out of the train at Bryant Park and hustling across 40th Street to 5th Ave in no time and were looking at House Sparrows, White-throated Sparrows and a couple Yellow-bellied Sapsuckers a couple of minutes later.  Birders were gathering and it wasn't long before cries of "We have the bird!" went up.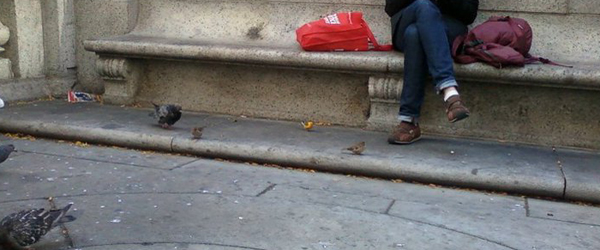 And did folks ever have the bird!  Cooperative isn't even the word.  Unfortunately, we were not in a good spot, up above the bird, especially compared to those who were at its level and taking pictures like the one above by Stephanie as the Prothonotary Warbler hid behind an office worker's legs.  Nonetheless, Desi's first views of a twitched bird were, well, amazing.  He, however, seemed more interested in the pigeons in the vicinity and, of course, in the loud trucks and buses on 5th Avenue.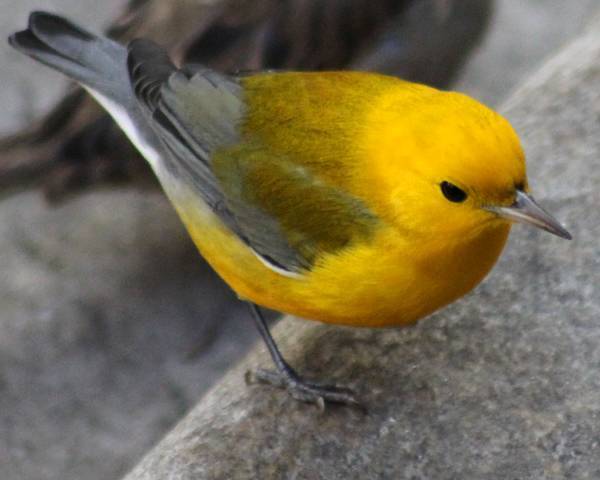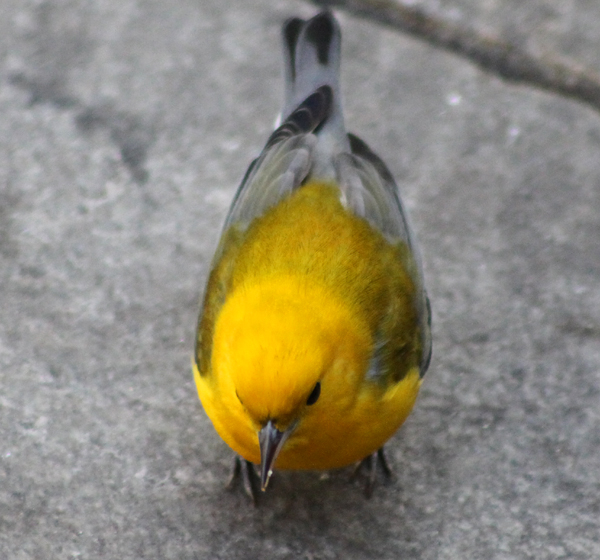 We stuck around awhile, hoping for more looks like that, but except for a brief glimpse while I was busy changing Desi's diaper we did not see the bird again.  As good as the bird was the fact that Desi fell asleep on the train ride home, finally, after having refused to nap all day until that point was even better.
And for those who question whether or not a ten-month-old can appreciate twitching a wood-warbler, well, you haven't met Desmond Shearwater yet, have you?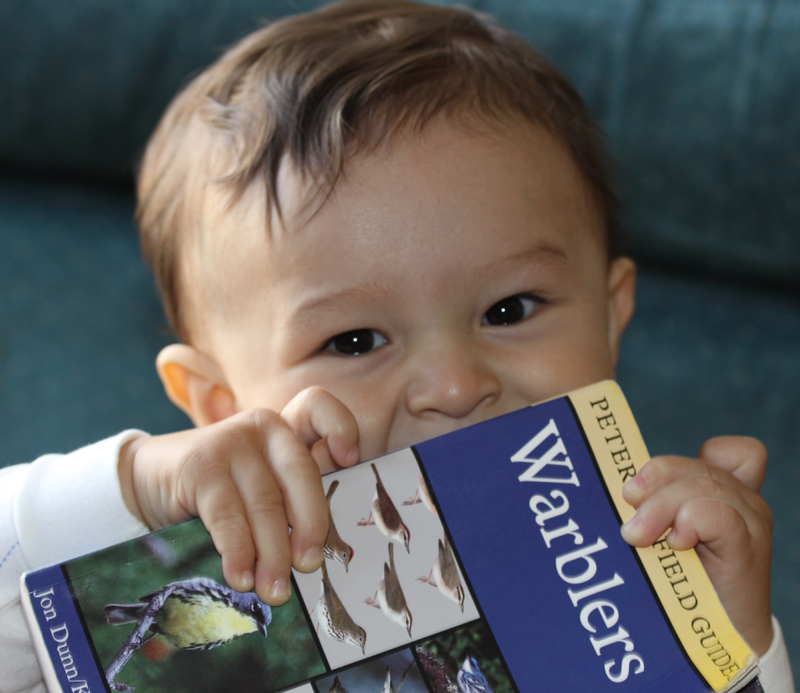 …