Now that October is on the wane, we're sliding towards winter holidays and winter weather (some of us faster than others!) Good thing those events are attended by winter birds. Still, we would be wise to savor the last birds of the season, the ones coming and the ones going. What are you up to this weekend and will you be birding? Share your plans in the comments below.
I fantasize suspect this might be a good time to spy passing Golden Eagles in western NY, so I'll be keeping an eye on raptors on the wing. Corey will be birding locally in Queens, most likely in his usual haunts, hoping to add a couple species he's missed thus far this year in Queens. Charlie has given up birding in favor of his new hobby, editing podcasts. Enjoy the fruits of his ceaseless labors here.
Whatever your plans this weekend, make time to enjoy SkyWatch Friday. Also be sure to come back Monday to share your best bird of the weekend!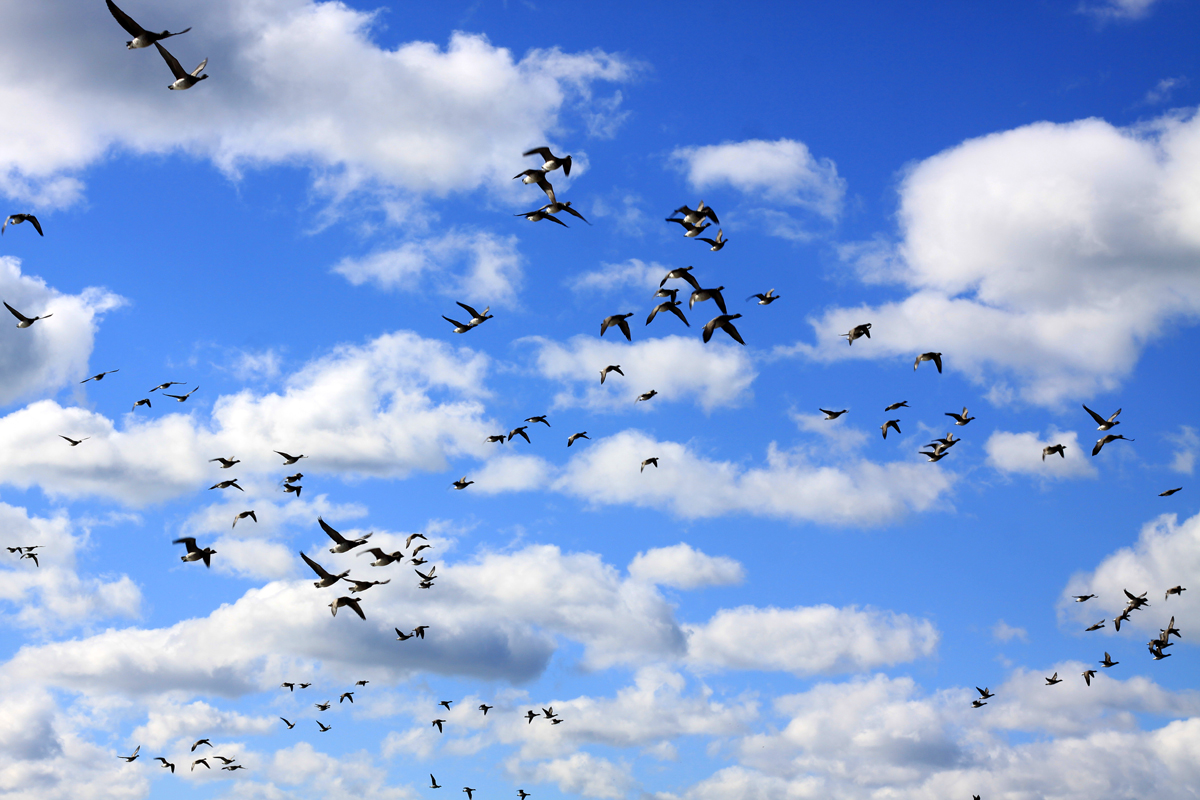 Keep your eyes to the skies for geese in flight like these bountiful Brant