I'm still recovering from several days of blisteringly good birding in Panama, including a jaunt down Old Gamboa Road. This legendary trail connected to Summit Ponds hosts all manner of Canal Zone specialties, including an abundance of hawks, kites, falcons, and owls. So I wasn't entirely surprised to spot something raptorish but unfamiliar perched high above the trail. What was unexpected was how cute it was…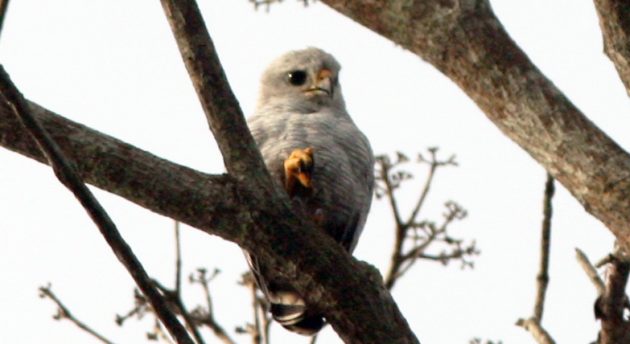 Isn't that adorable?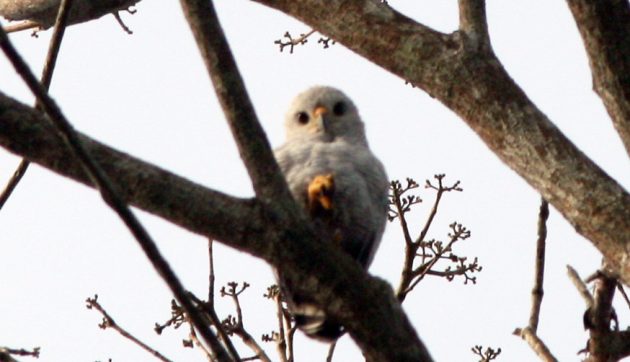 Your task, if you choose to accept it, is to identify this cuddly little carnivore. Is it a hawk, an owl, or some sort of Pokemon?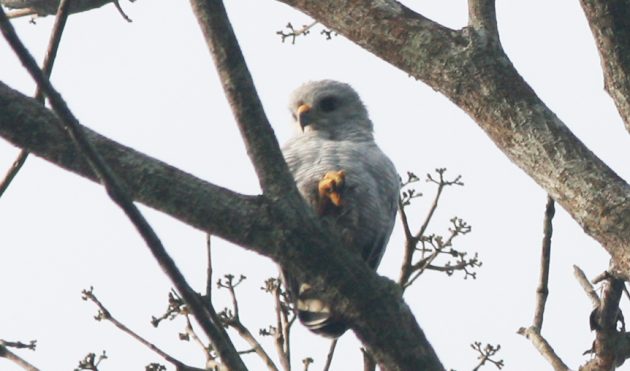 Just be advised that, in a departure from many of our other diabolical bird quizzes, I don't actually know the answer to this one. I just really want to know what this is. Many birds go unidentified on the trail… let's bring this one home!