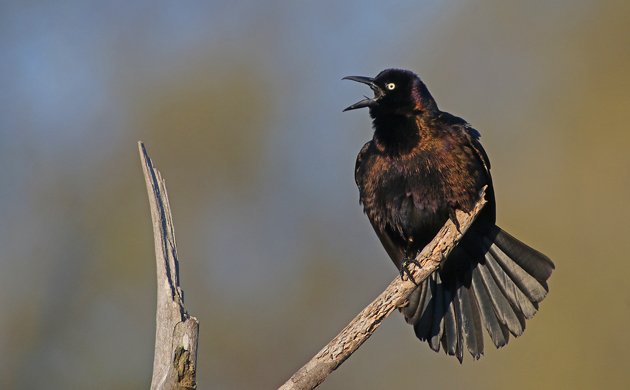 Spring, at least in these parts, is busting out all over. That means lots of blossoms and lots of birds. This time of year, even Mondays look pretty good.
We all pick up certain phenological signs of seasonal shifts; around here, calling Killdeer usher in the sweeter half of spring. Now that I've heard one, I'm willing to believe winter is (almost) over. Corey enjoyed some birding in Queens on Saturday morning before he headed upstate to celebrate his dad's 70th birthday. The Wood Thrush he heard singing its ethereal song in Alley Pond Park could be his Best Bird of the Weekend as could the Eastern Screech-Owl he heard trilling away at the Great Vly while he was in his hometown. But instead of either of those auditory wonders Corey chose a "singing" Common Grackle as his Best Bird of the Weekend, mostly because he had such a fun time digiscoping the iridescent bird shining in the sun.
How about you? What was your best bird of the weekend? Tell us in the comments section about the rarest, loveliest, or most fascinating bird you observed. If you've blogged about your weekend experience, you should include a link in your comment.