This past Saturday, when I was supposed to be upstate spending time with my family, an unfortunate chain of events led to Daisy and I staying in the city for the weekend.  Another, completely unrelated chain of events led a Scissor-tailed Flycatcher to spend at least part of the weekend, that is, Friday evening, in New York City as well, or, to be more specific, next to a bridge on Richmond Avenue in Staten Island.  Psycho that I am, I managed to convince a pair of Queens birders who were not already on the Queens County Bird Club's four-day Adirondack trip to make the drive to Staten Island to see if we could find the Scissor-tailed Flycatcher, a bird that would be a lifer for me.
Of course, Scissor-tailed Flycatchers, when they deign to make an appearance in the northeast at all, have a tendency to be "one day wonders," that is, they show up, get seen for just that day, and then abscond to wherever it is vagrant birds go when they are not showing themselves.  It turns out that this Scissor-tailed Flycatcher was typical for the species in this regard and Jean, Eric, and I, after an hour-and-a-half searching the area intensively, were left flycatcher-less and despondant.  But we rallied and explored a couple of Staten Island's other fine parks, especially Mt. Loretto Unique Area, a nice preserve on the southeastern shore of Staten Island, where we hoped to find breeding Yellow-breasted Chats (we failed on that too).  But we did find a host of other breeding birds.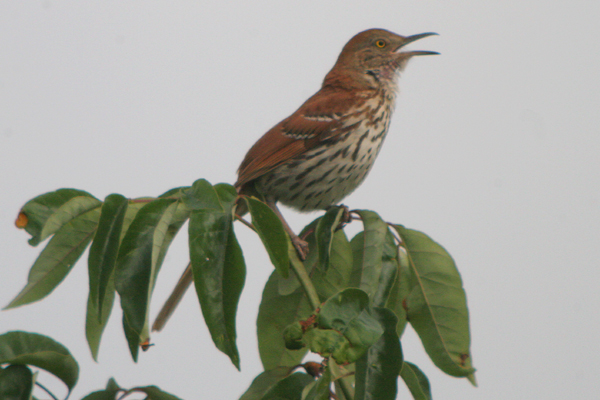 Mt. Loretto is known for attracting vagrant flycatchers, mostly because there is one particular pond with lots of dead snags that is well-screened by bushes and trees.  I have chased and missed a Western Kingbird at Mt. Loretto before and Jean had previously seen a Scissor-tailed Flycatcher there (which she did not tire of reminding us of…just kidding Jean!).  On Saturday there were no rare flycatchers around but there were quite a few Willow Flycatchers, a couple of Great Crested Flycatchers, and an Eastern Kingbird posed nicely for me, though I wish it had chosen a better perch and backdrop.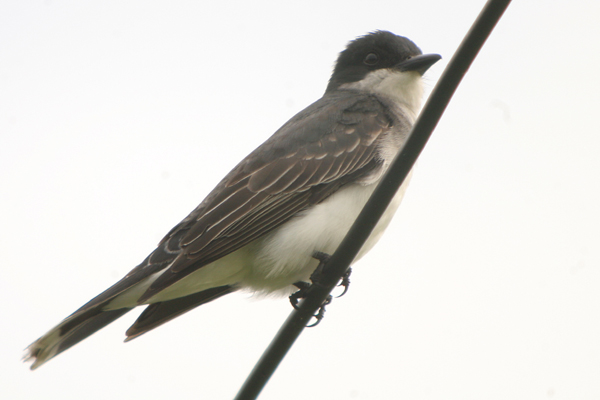 The three of us greatly enjoyed the sheer volume of Orchard Orioles we spotted during our time on Staten Island, with multiple males, juvenile males, females, and even a nest!  Sometimes it seemed like we were in the middle of an Orchard Oriole metropolis.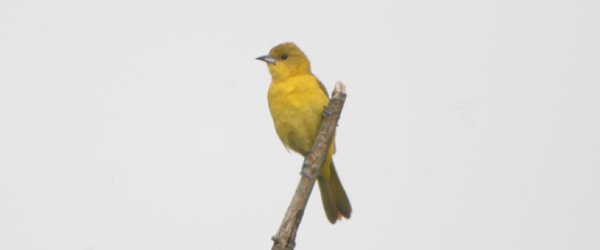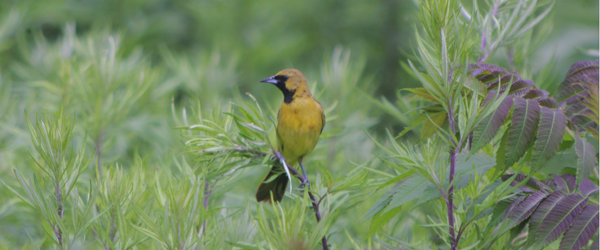 Of course, I was pleased as punch to see Green Herons on the pond and I was also pleased to get a decent shot of this male Belted Kingfisher.  Even digiscoping these birds is tough!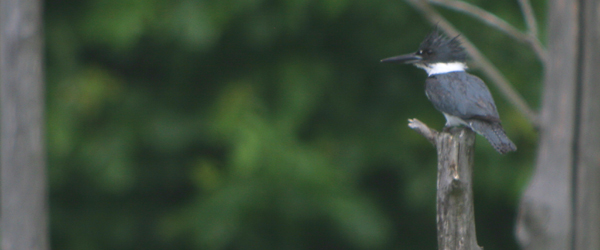 After a couple of hours at Mt. Loretto we packed it in and started our trip off the island, with only one brief stop at Lemon Creek Park to enjoy the remnants of the Purple Martin colony there.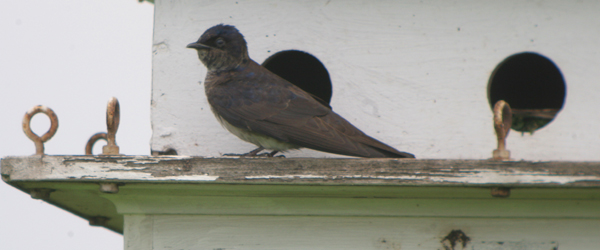 Even though the main target bird was missed we three Queens birders had a great time and saw some great birds.  Someday I will find a Scissor-tailed Flycatcher and when that day comes, well, there won't be enough beer in the world to celebrate that lifer!