Now that Daisy and I have a child our number of visits upstate have lessened dramatically.  The thirty-minute subway ride to Manhattan followed by the nearly-two-hour Metro North railroad journey to Poughkeepsie where a relative with a car picks us up for a forty-minute drive to Saugerties is more than enough without an infant in tow.  With an infant it is actually against the Geneva Conventions.  So this past weekend we did just what we did this winter; we rented a car and headed upstate to see my folks.  Be warned: this post is not bird-heavy and might even have a cute picture or two of kids!  Still reading?  Well, don't say you weren't warned…
Diabolical birding genius that I am, I convinced my family that the best way to spend Saturday afternoon was with a walk out to the Saugerties Lighthouse, a lighthouse strategically placed on the Hudson River, where I might have a chance to see a Bald Eagle or perhaps some migrating ducks.  With the temperatures soaring past mild into actual warmth and a bright sun and blue skies, well, it wasn't a difficult sell.  And though I did spot a distant Bald Eagle (to say nothing of Tree Swallows, a Common Merganser, and an Eastern Comma butterfly) the best part of the walk, for me anyway, was letting my oldest niece Jessica use my camera.  This was the best part both because it meant I wasn't carrying my camera and I got to find pictures like the two below once I loaded the pictures onto my computer.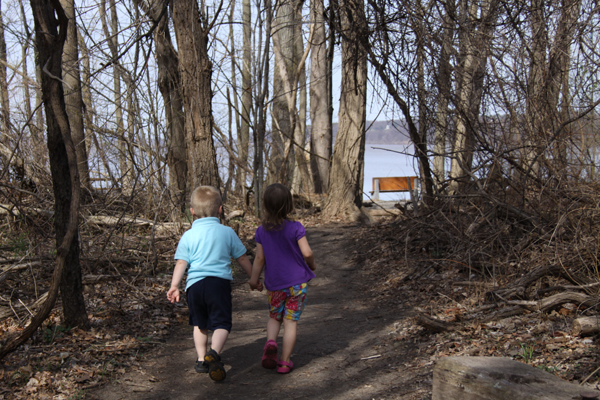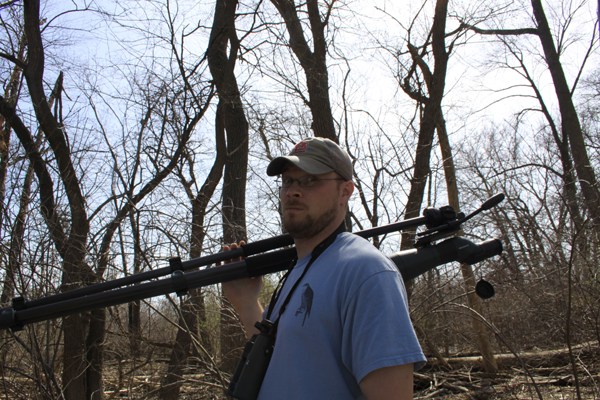 It was simply a joy to be out in the sun and fresh air with my family.  But, as all good things must, our walk did eventually come to an end.  We returned to my folks' house and my camera was returned to me and the yard was calling my name so I went out to see what there was to photograph.  Even though most of the bird feeders have been taken down to avoid hungry bears out marauding after their long winter's hibernation, there was still plenty of bird-life, to say nothing of mammals and plants.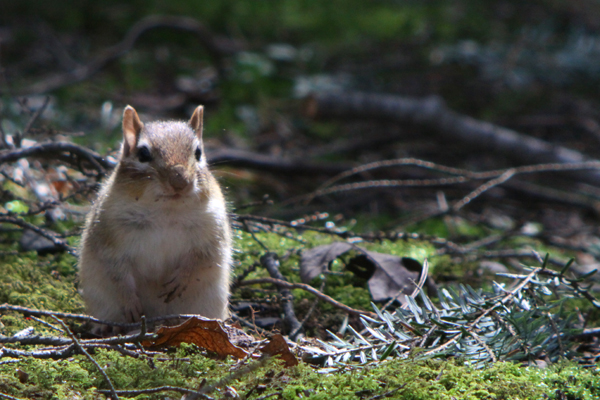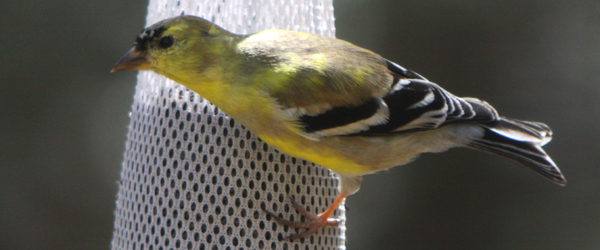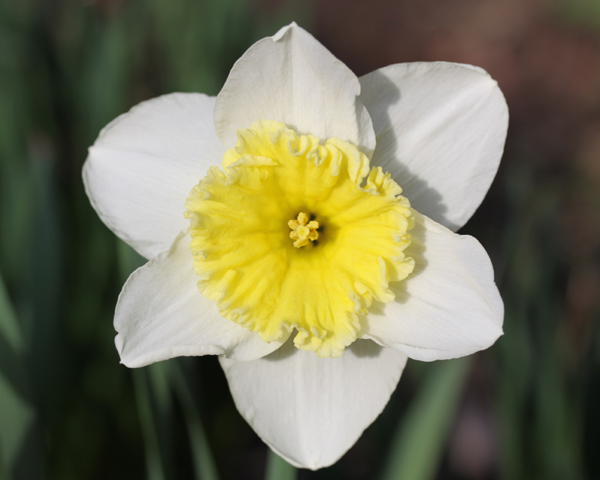 On Easter morning I awoke very early, mostly because we had left a window open which meant that a dawn chorus was reaching my ears and I couldn't fall back asleep once I had heard so much birdsong.  I went for a drive to the Great Vly, a large swamp on the border of Ulster and Greene Counties, and enjoyed the dawn there, surrounded by Tree Swallows and Red-winged Blackbirds and Wood Ducks and Eastern Bluebirds and Common Grackles and Ring-necked Ducks and I could go on like this for quite some time.  Most interesting to me was a large North American Porcupine up a tree; unfortunately the branch it was on hung out over a very steep slope so I could neither work my way around to get the sun at my back nor get a shot of the whole creature without intervening branches.  So you will have to enjoy this, the best shot I could get…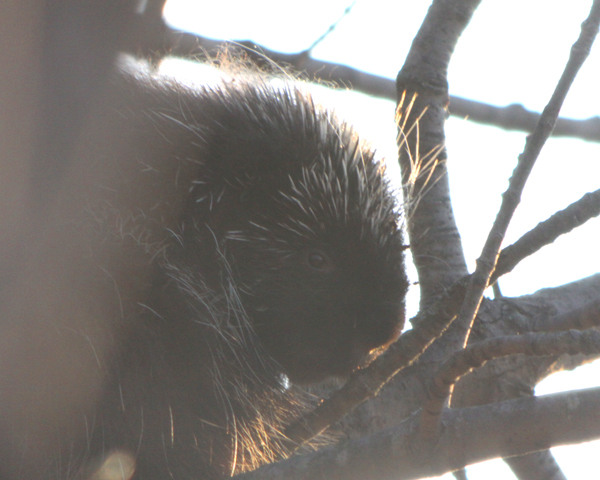 I did, however, get much better shots of Tree Swallows and Eastern Bluebirds.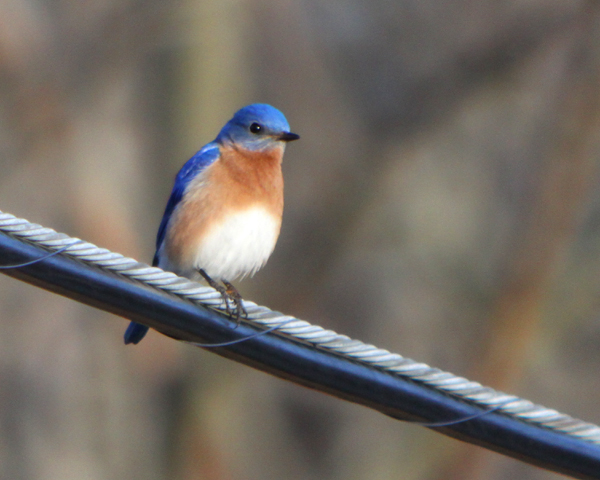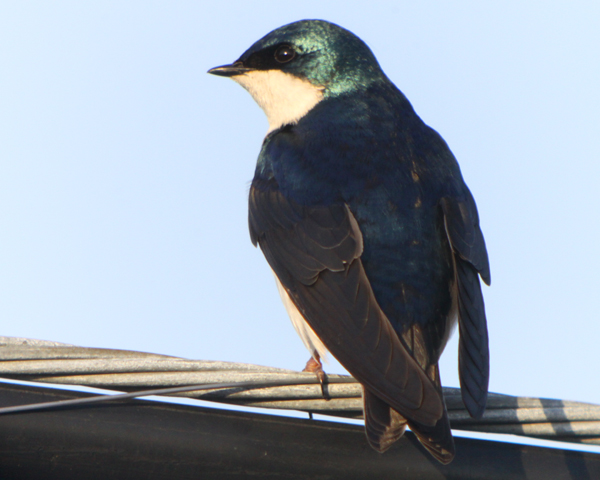 Easter itself was fun as well, with a brunch that left both the table groaning and the people who tried to eat the whole brunch groaning as well, and it was great to watch the kids run around looking for eggs.  But, you might be wondering, most importantly, did Desi enjoy his first Easter?  Of course he did!