When I visited the highlands of Ecuador, up above the treeline in Antisana Ecological Reserve, there were several great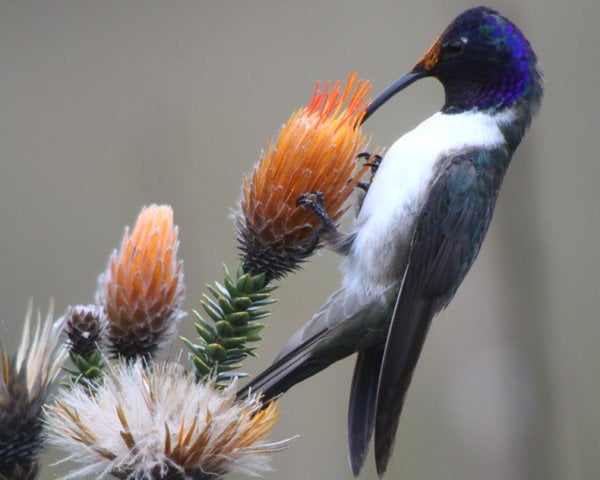 species of birds, any of which would be the highlight for a birder on any normal day.  But the Ecuadorian Hillstar was, for me, the best bird of a day filled with best birds.  There is something about a hummingbird that lives in the cool temperatures of elevations ranging from 3500 to 5200 meters (11,500 to 17,100 ft)* that simply amazes me.  Beyond the adaptations to the typical hummingbird lifestyle that a high elevation hummingbird needs to make (no unnecessary hovering for a bird that has to conserve every bit of energy to stay warm) the Ecuadorian Hillstar is simply a gorgeous bird.  How can anyone not gasp at their first view of a violet-purple, iridescent headed jewel with brilliant white underparts and, as if to force all attention to the head, a dull green back and wings?  Of course, when one is viewing said bird feeding on its typical food source, an orange-flowered Chuquiragua shrub with two snow-covered volcanoes as a backdrop, well, life doesn't get better then that!**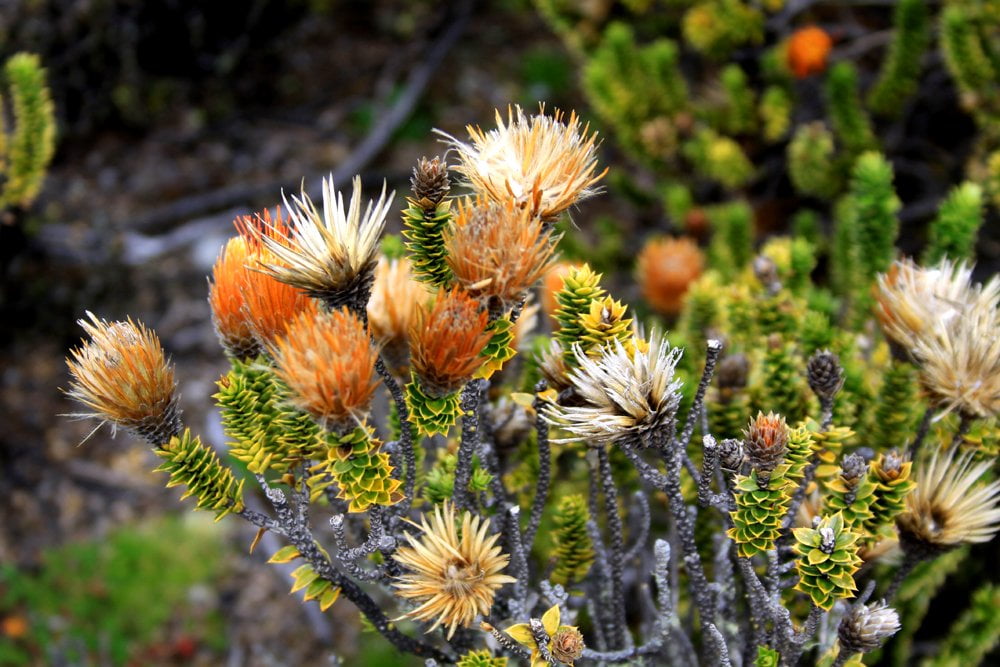 Chuquiragua shrub, also known as hillstar food
Bird Life International says the Ecuadorian Hillstar is a Species of Least Concern because of its large range, relative abundance, and lack of evidence of any population decline.  The range of the Oreotrochilus chimbarazo, which is at times called the Chimbarazo Hillstar after one of the volcanoes on which it can be found, is largely in the central Andes in Ecuador, though some are found in southern Columbia.
Recently, the Ecuadorian Hillstar was featured in a series of disturbing print ads for Land Rover in the United Arab Emirates.  We at 10,000 Birds would never allow our images to be used for such disturbing purposes, preferring to share them with like-minded nature-lovers.  Enjoy this gallery of both male and female Ecuadorian Hillstars and here's hoping that some day you manage to get to high elevations in the Andes and see them for yourself!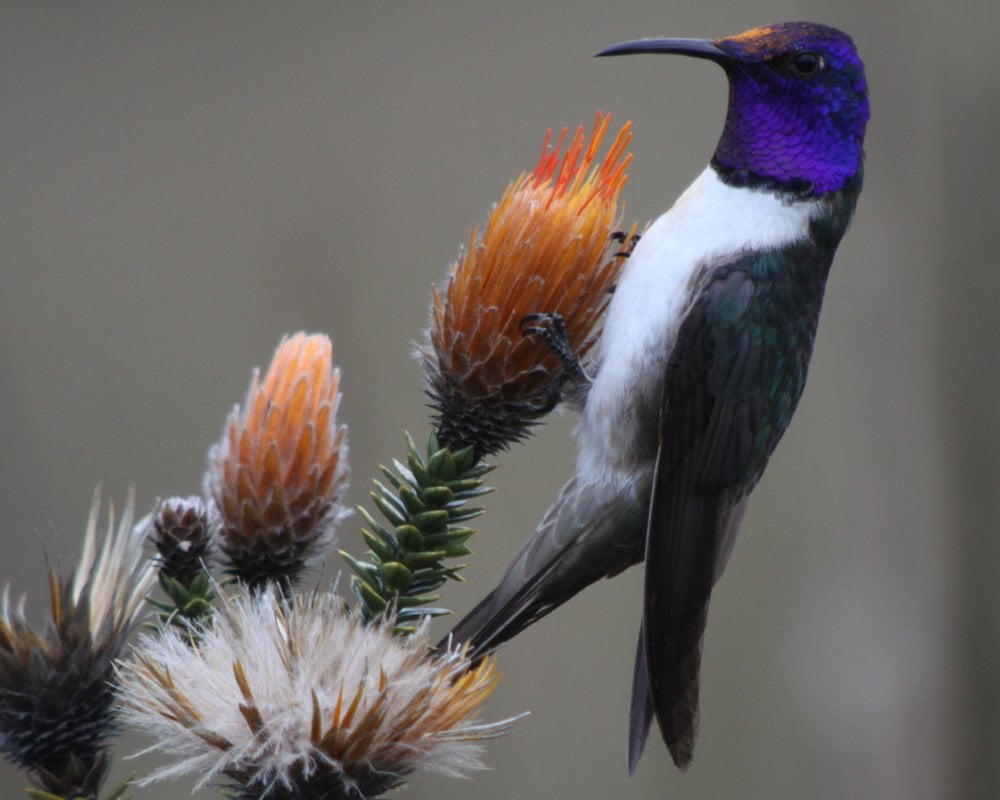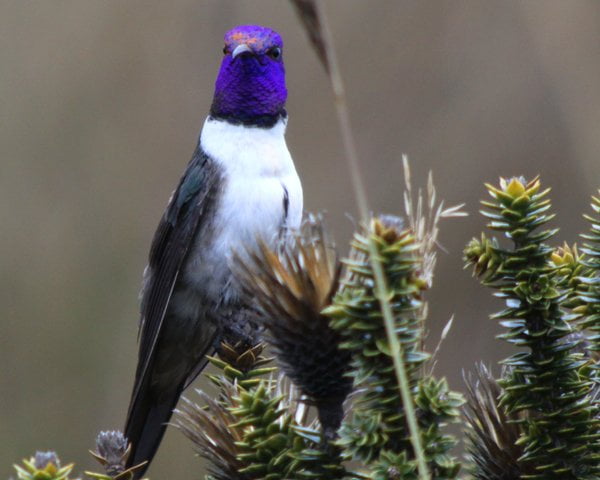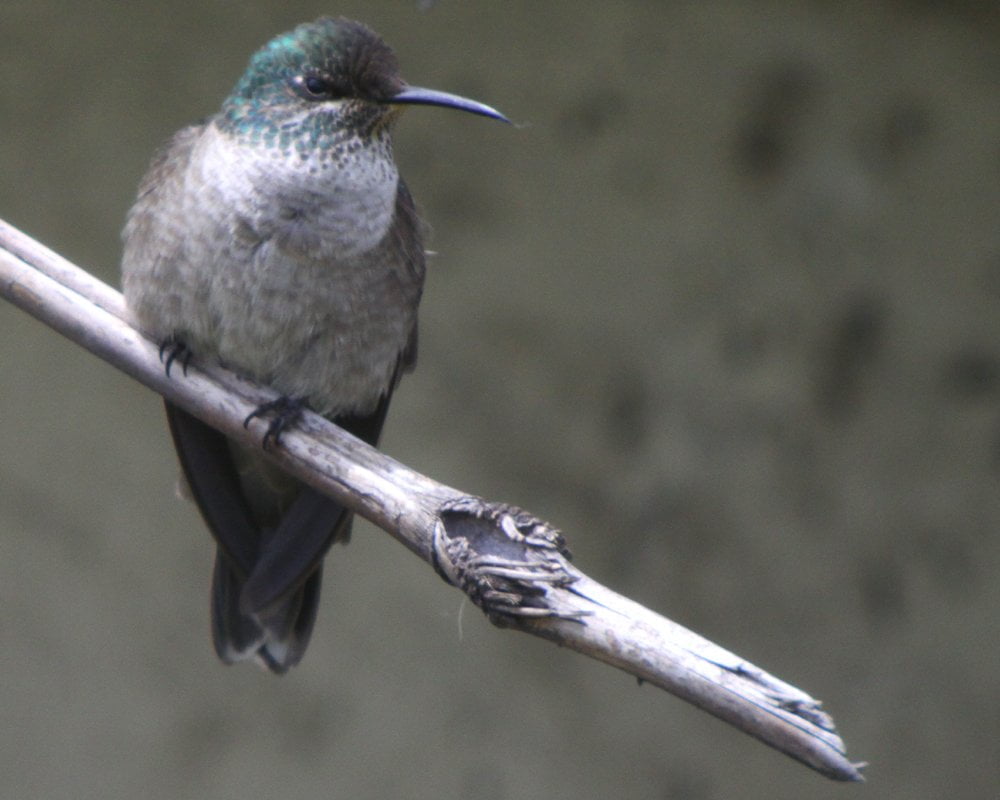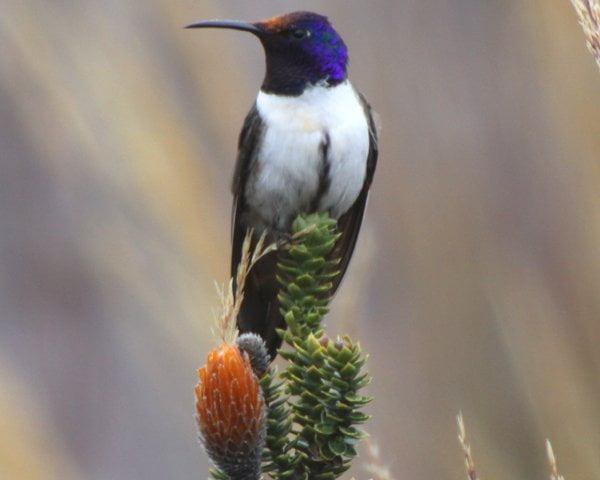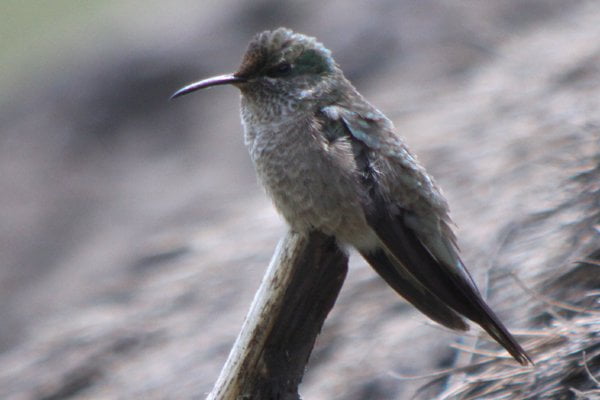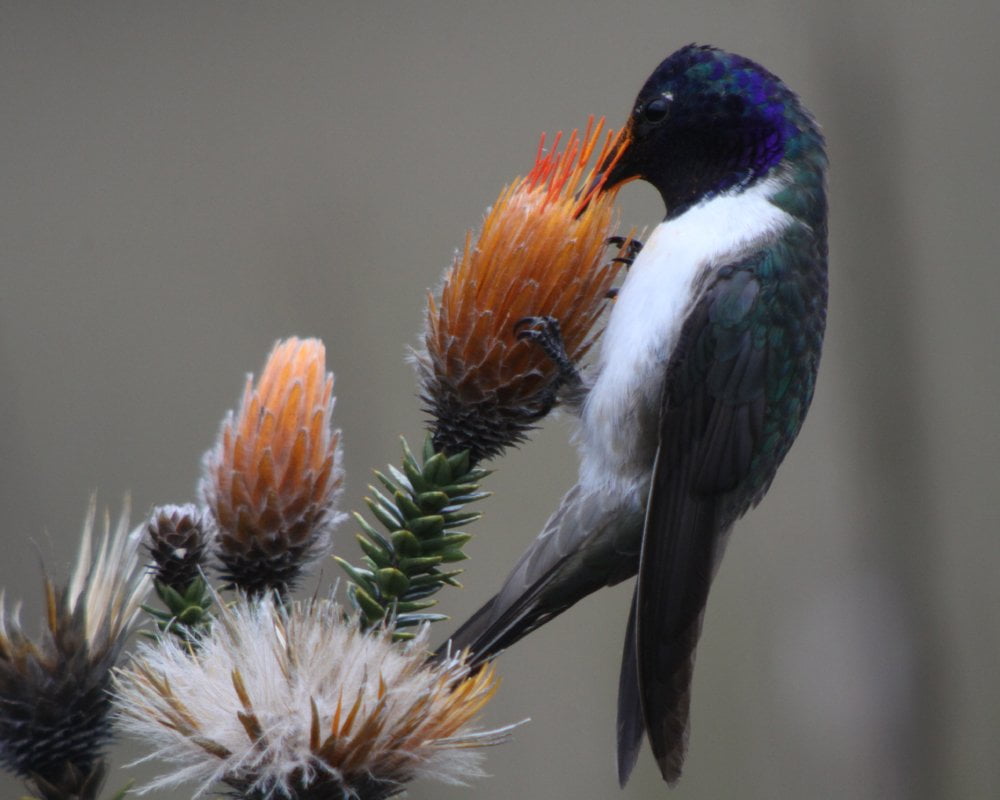 …
*Wikipedia says that no hummingbird lives at higher altitudes than the Ecuadorian Hillstar.
**All basic information on the Ecuadorian Hillstar in this paragraph is gleaned from Ridgely and Grenfield's The Birds of Ecuador and from the Bird Life International Species Factsheet.
…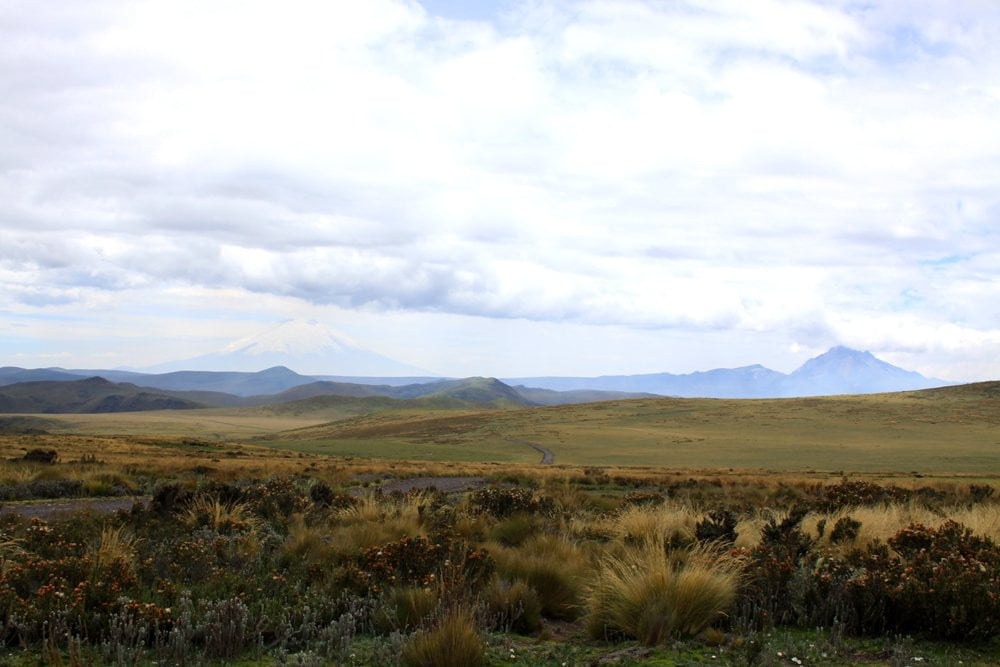 the view that Ecuadorian Hillstars enjoy at Antisana Ecological Reserve
…