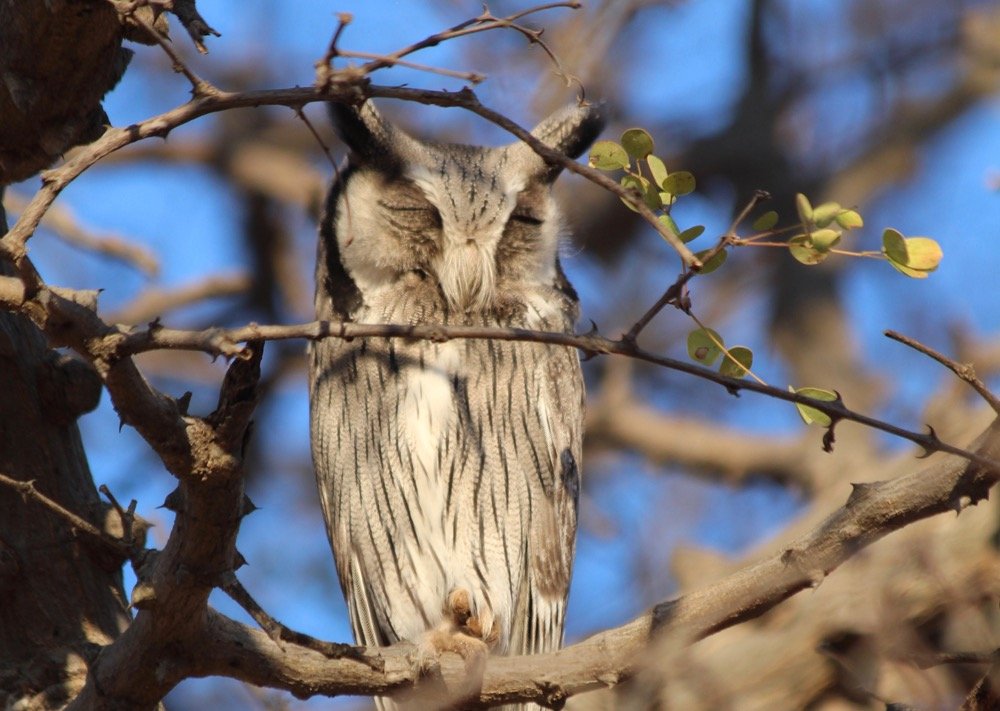 Who doesn't love a good owl? There are few families of birds where despite a cosmopolitan distribution I'm always so pleased to see any species of the family. owls aren't rare, but they are seldom easy. I can spend months in some locations without seeing a single one, in fact in 10 years in New Zealand although I hear them on a monthly basis I have seen them precisely 3, yes three, times.
Can you see them? I did!
So imagine my delight to seeing a pair of African Scops-owls on the side of the road on a recent trip to Botswana. And I spotted them, not the guide, a near-first. This was only the second time I had ever seen this species in all my time on the continent. The species is a common one, found from the Gambia to Somalia and from the Sudan to South Africa. But they are hard to see, as you can see from my photographs.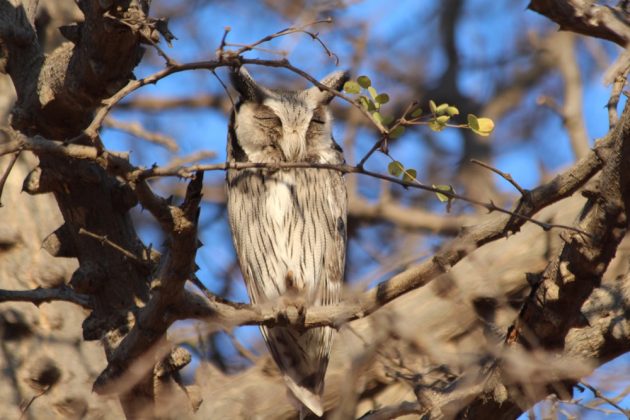 Owl number one is sleeping. Note the huge ear tufts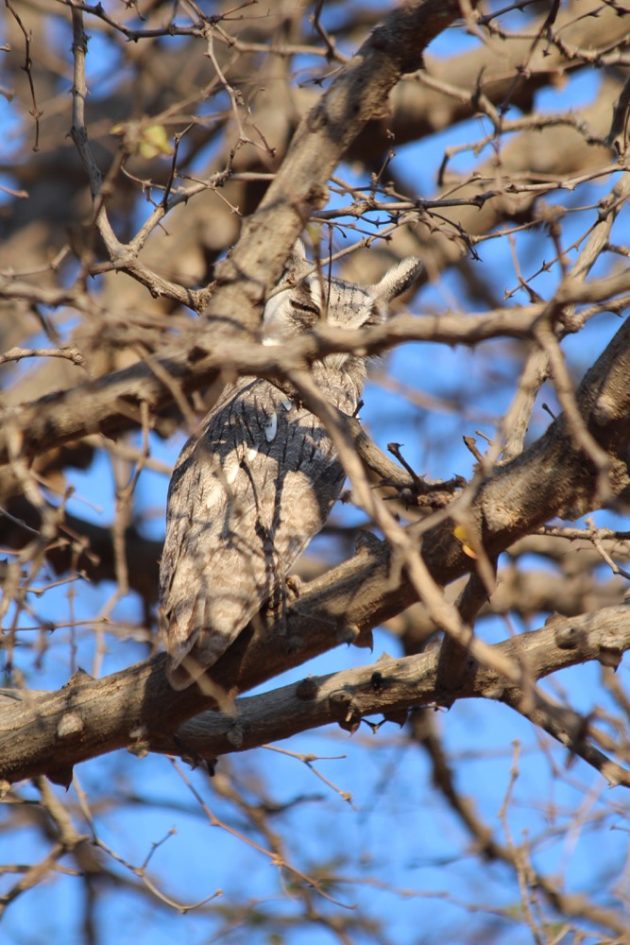 Owl number two has opened its eyes a tiny bit, but the pair didn't mind us as we watched them and were still roosting over the busy road several hours later as we went home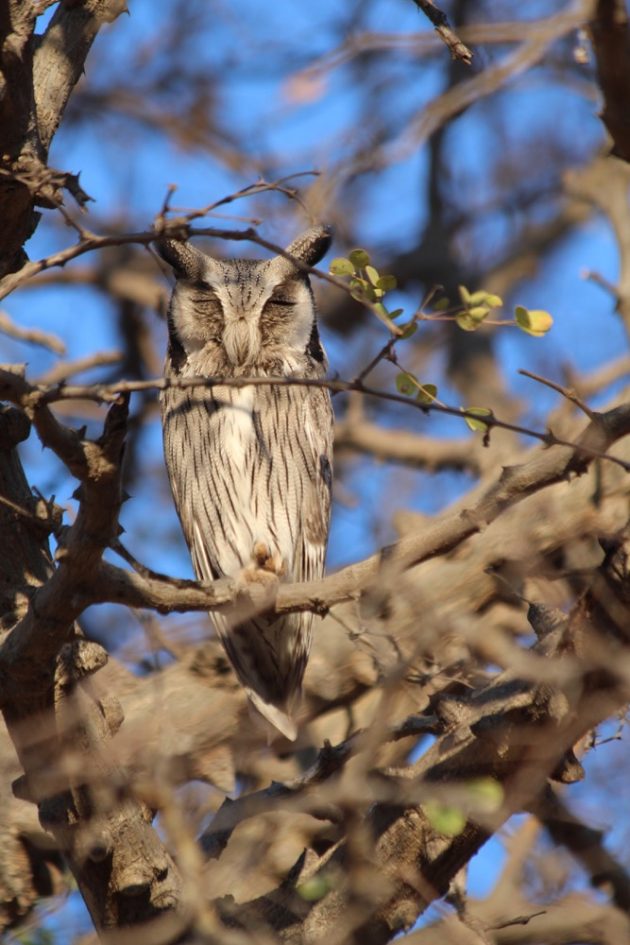 Such a great sighting
…
If you liked this post and want to see more great images of birds make sure to check out 10,000 Clicks, our big (and growing) page of galleries here at 10,000 Birds.
NOTE: I've been informed these may be Southern White-faced Owls by someone who knows birds better than I do. So, uh, they're an owl, and I'd listen to them about their identity.