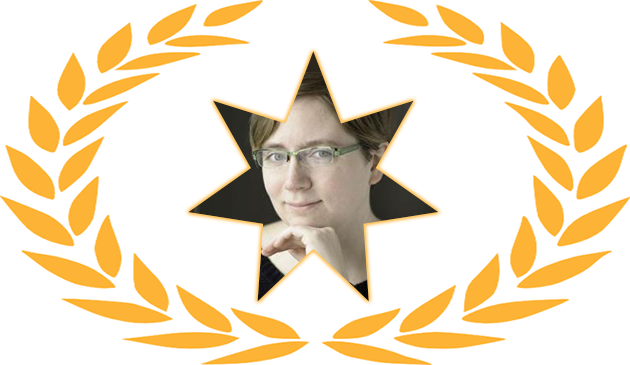 We at 10,000 Birds are lucky to have such distinguished writers on our team. Yet, few of them are actually distinguished for their writing. That's just one reason why we're so proud of Beat Writer Carrie Laben, who's been having a heck of a month.
First, Carrie won the 2017 CDS Documentary Essay Prize for Writing, awarded by the Center for Documentary Studies at Duke University for her essay "The Wrong Place." The CDS Documentary Essay Prize honors the best in documentary photography and writing in alternating years. This year's focus was current or recently completed work from a long-term writing project. In her winning essay, Carrie applied her knowledge of birds and personal experiences as a birdwatcher to 'illustrate a land-use ethic for the way we live now.' Follow the link for some excerpts from the winning essay.
Next, she went ahead and won the 2016 Shirley Jackson Award in Short Fiction. Yes, she really did win the 2016 award after the 2017 prize… that's how talented Carrie is! Her prize story was "Postcards from Natalie." If you're open to reading works on topics other than birds, you can enjoy the full short story here.
Please join us in congratulating Carrie for her well-deserved recognition. Regular readers have been enjoying Carrie's deft literary stylings on 10,000 Birds since 2010, but her first contribution to the blog–a tribute to her one of her favorite, albeit extinct, birds–was published a full decade ago. We're hoping for at least another 10 years of Carrie's writing!