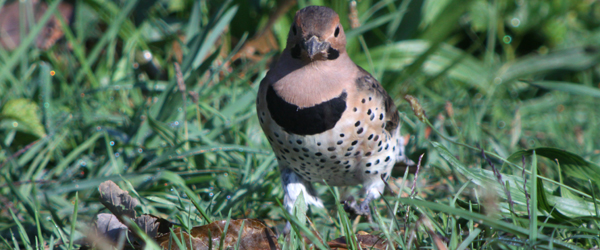 Summer may be the season that best illustrates the stark difference between being outside and being in position to see interesting birds. Obviously, staying indoors ratchets up the difficulty in bird-spotting quite a bit, but working in your yard on a hot, summer day isn't much better. What do I need to add to a bird bath to attract shorebirds?
As mentioned, I toiled away in what will soon be a new garden for much of the recreational portion of my weekend. Luckily, I made it to Cobbs Hill Park for a quick walk, which turned up a frenetic Northern Flicker family. Oh, how I love the Polka Dot Woodpecker, as does Corey, who clearly also enjoys taking pictures of them.
How about you? What was your best bird of the weekend? Tell us in the comments section about the rarest, loveliest, or most fascinating bird you observed. If you've blogged about your weekend experience, you should include a link in your comment.