An early morning visit to Jamaica Bay recently led to several notable sightings, but nothing could compare to the sight that awaited me as the first person of the day onto the south end of the East Pond.  A horde of Snowy Egrets stalked the shallows, forming a wall of white feathers, and those that fell behind jumped up, flew over their fellows, and continued their frenzied feeding.  Just offshore from the egrets was an absolute mob of Double-crested Cormorants, at least a couple hundred in total, and they were diving beneath the surface and feeding, I would assume, on the same food as the egrets (some kind of small fish?).  Forster's Terns plunged into the water wherever there wasn't already an egret or a cormorant.
It was, to put it simply, awesome.  There is not much in the natural world that I like more than huge conglomerations of birds, of any kind, whether it is a flock of starlings flowing through the air or a massive murder of crows flying into a roost.  And when several species are all jam-packed together in an avian spectacle, well, I could watch for hours.  The pictures below don't do the experience justice, though I tried…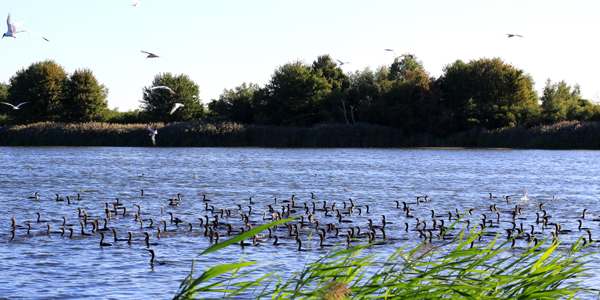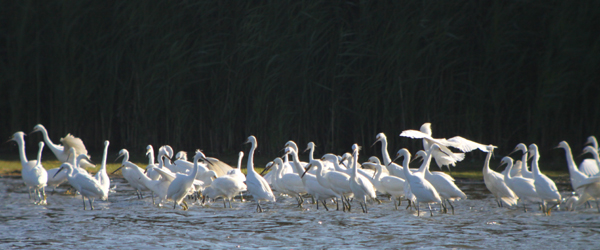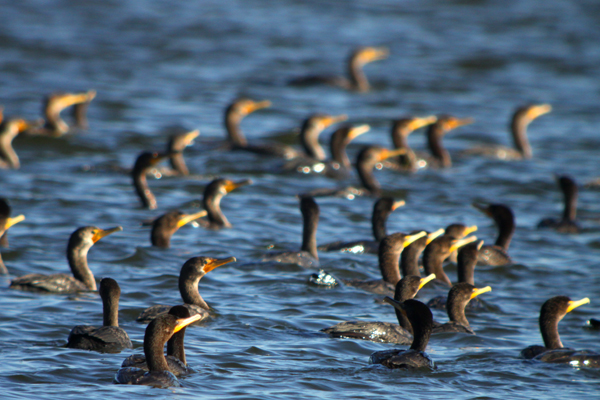 None of the pictures above could capture the entirety of the action, and I was kind of bummed that I somehow managed to miss getting a shot of the intersection of the cormorant horde and the egret skirmish line.  Next time, if I am ever so fortunate as to see such a spectacle again.
Oh, and did I mention the Marbled Godwit?  It was also at the south end of the East Pond.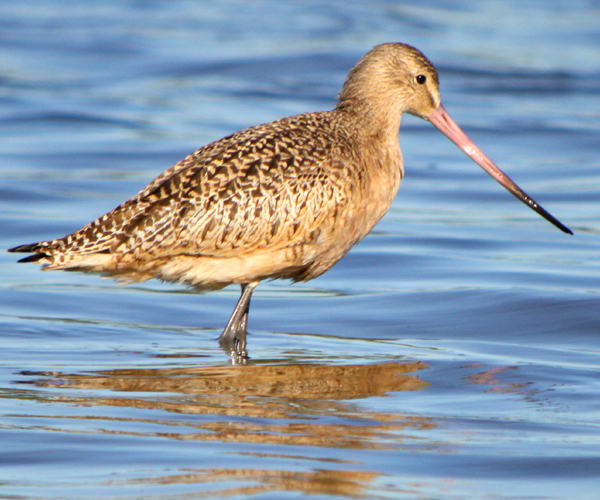 I hope you're seeing some good birds too!
…