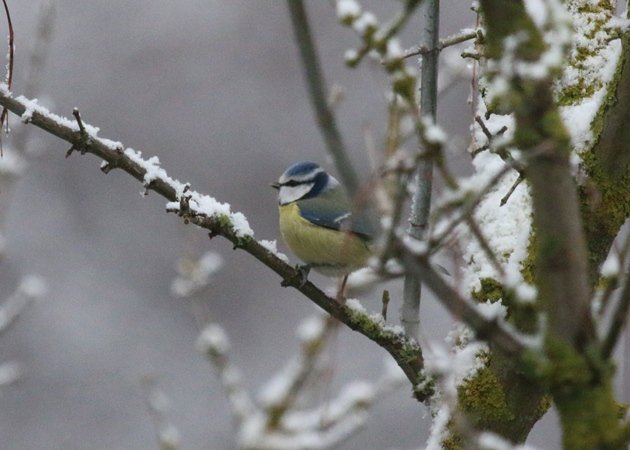 We are bound to suffer.
Yes, winter has done it again: here in Heidelberg, we are subjected to the painful games of Mr. Grey, trapped under his cloudy sheets and denied the warmth of the sun or the privilege of seeing colours on birds. Admittedly, it is not quite as bad as it was two years ago, since we have occasionally been seeing small bits of blue skies for a few minutes every few days during the last two months. Still, this winter is pain. And if months of overcast days are what climate change has in store for Germany, I'll volunteer for the first manned Mars mission that doesn't include a return ticket.
Since there is some solace to be gained from the fact that a pain shared is a pain doubled, I have decided to show you what I am talking about when I am talking about cloudy winters …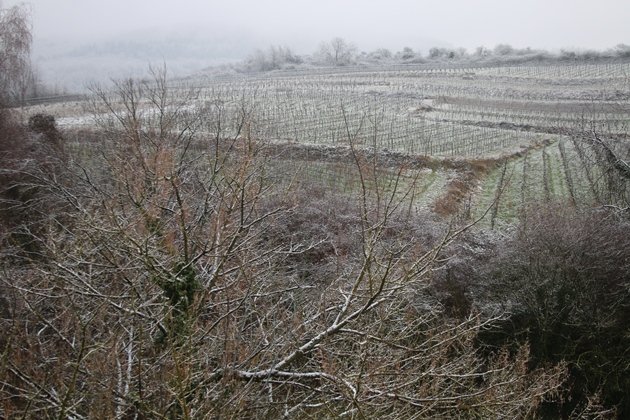 This is the view from my office around noon on a rather bright day. You can see that the cloud carpet isn't too thick, and that the little light that gets through is reflected by the hoary landscape.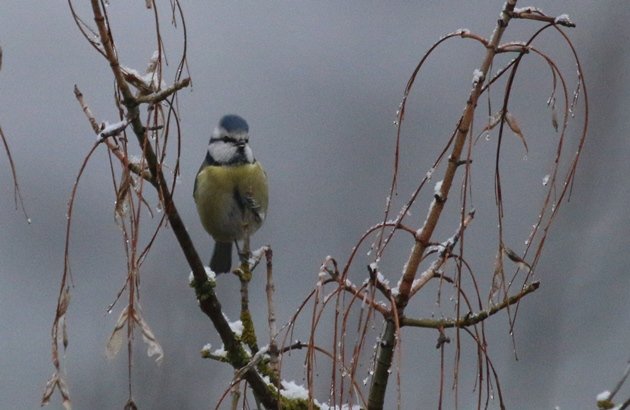 Thankfully, we have a few common winter birds that always look good, no matter what, like the Blue Tit. I therefore put it first to allow for a slow introduction to the fifty shapes of grey… Shapes of grey count, this and top image = 2.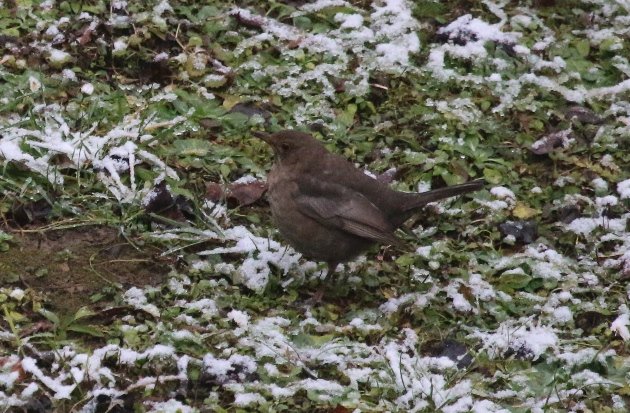 A bright brown female-type Eurasian Black Bird searching for worms or cable binder on the lawn. Shapes of grey count = 3.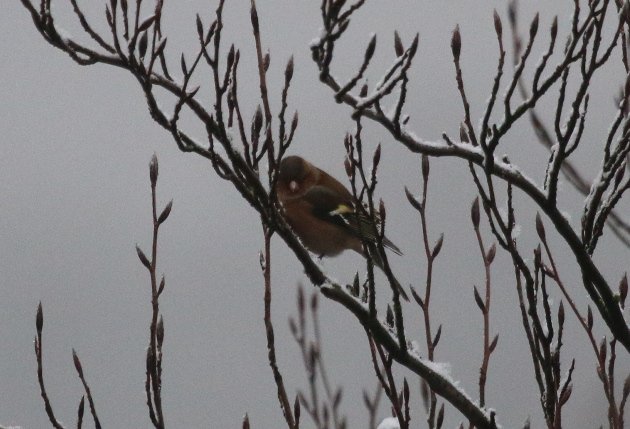 Chaffinch showing just how close plain is to pleasure. Shapes of grey count = 4.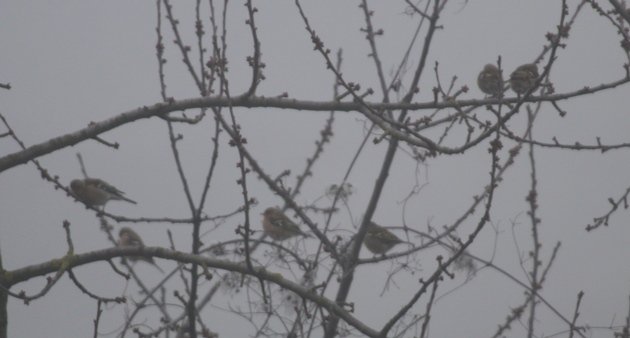 When the fog gets thicker, Chaffinches show flogging flocking behaviour. Shapes of grey count = 10.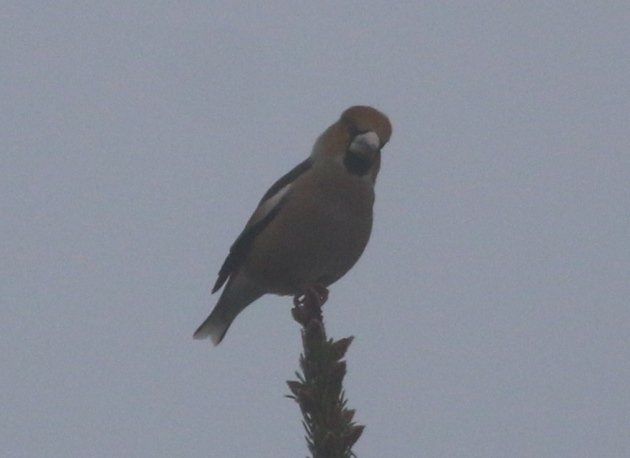 A hawfinch in the mist. Just think of the things this bird can do with its bill. Shapes of grey count = 11.
.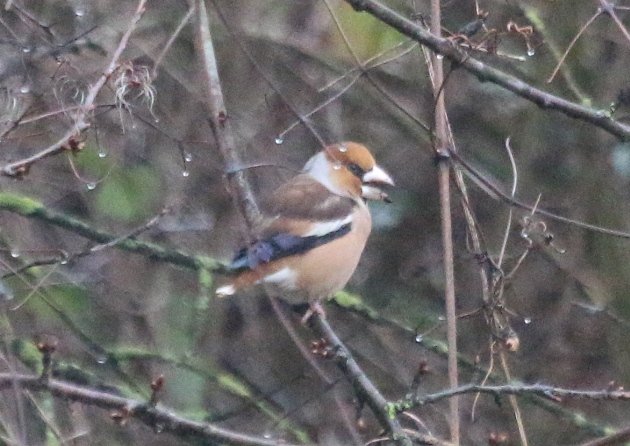 The stinging sensation of a picture with a ridiculous ISO setting. Shapes of grey count = 12.
The master bedroom of Mr. Grey: A lake on an overcast day.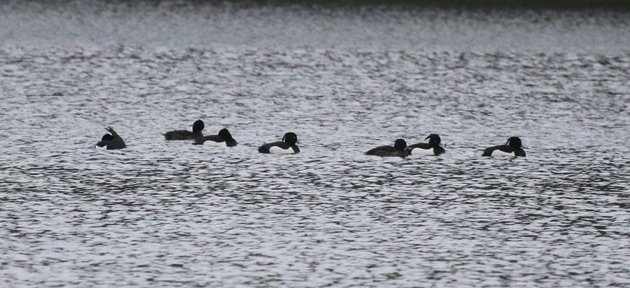 Now, some species don't require the sun as they always look the same. Like Tufted Ducks, or coots. Shapes of grey count = 19.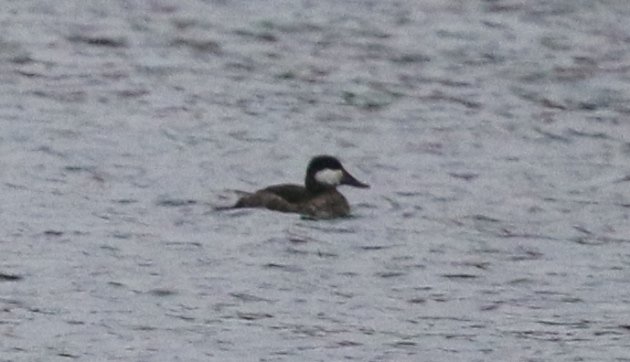 A decisively non-ruddy Ruddy Duck, a rare winter visitor from nearby feral populations. Shapes of grey count = 20.

This flock of 24 goosanders / common mergansers may be far, yet I am sure your desire for a more intimate look has never been smaller. Shapes of grey count = 44.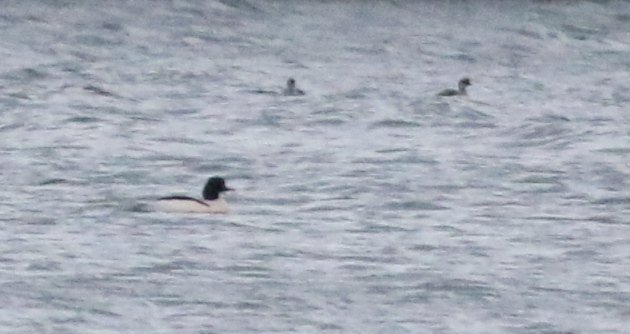 Teasing you with Smew… Shapes of grey count = 47.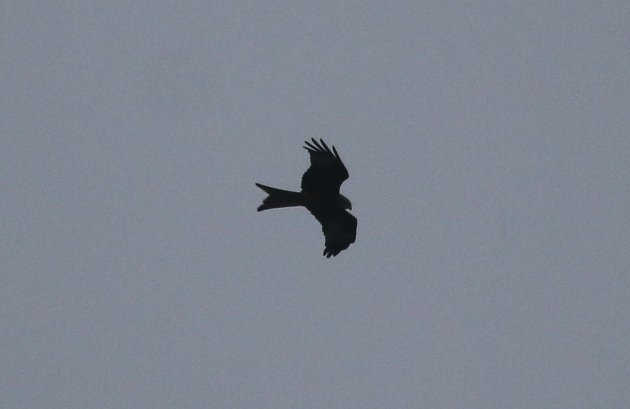 The dark side of a Red Kite. Shapes of grey count = 48.
You don't know pain until you have only been shown the sun mere moments before it sets.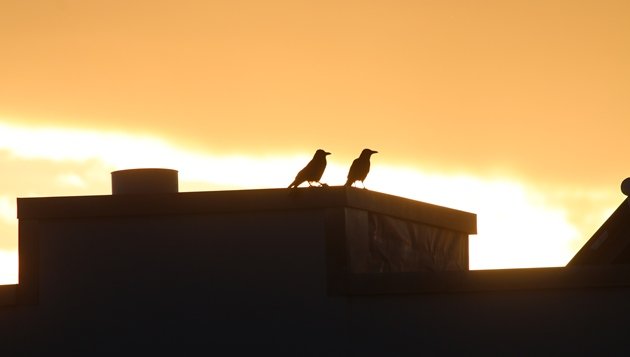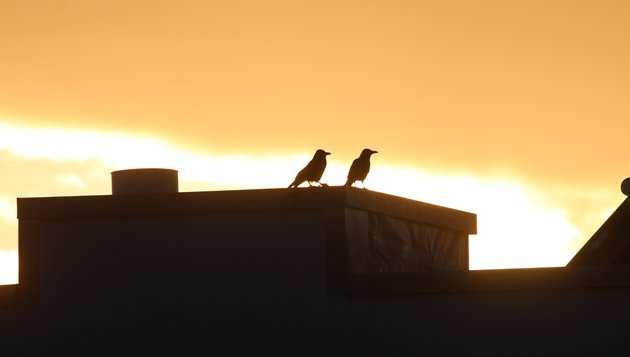 Final shapes of grey tally = 50!

I hope there are birds on Mars.