After our two-week-long familiarity trip across Uganda, we ten visiting birders were tired. But Friday, 6 December, was the first day of the African Birding Expo and we knew that sleeping in wasn't an option because the afternoon would be spent doing expo events and we wanted to get some time to go birding. So we made our way to the grounds of the Uganda Wildlife Education Center, a former zoo that now rehabilitates injured animals. On the shore of Lake Victoria, the grounds were surprisingly birdy, and we quickly built up a nice checklist. I was pleased to finally get some decent shots of common birds that had eluded me and despite the off-and-on drizzle we were all having a good time.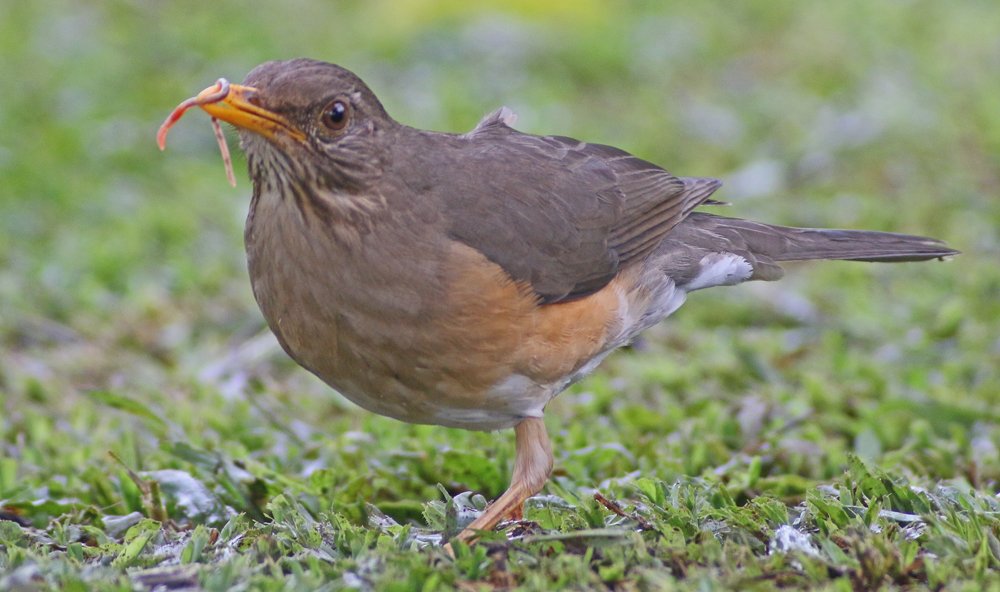 An African Thrush finds a worm, just like an American Robin or, really, any Turdus thrush, would.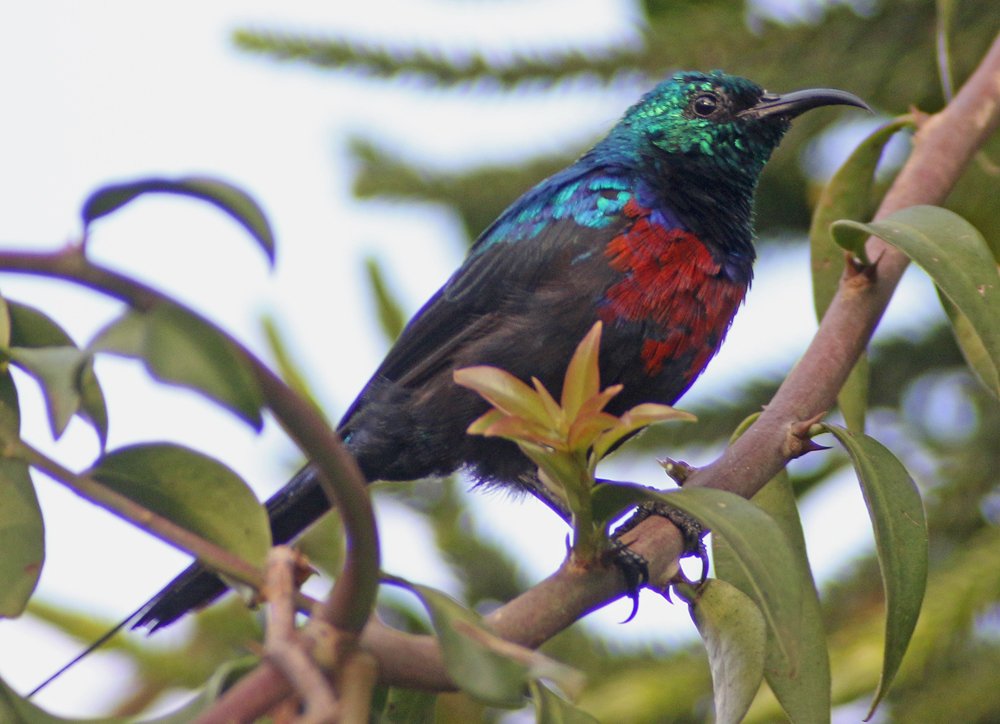 Sunbirds, like this Red-chested Sunbird, try valiantly to fill the niche that the lack of hummingbirds leaves empty. They do an admirable job.
We made our way down to the lake shore after tearing ourselves away from birds like Black-and-white Casqued Hornbill, Black-headed Gonolek, and African Paradise Flycatcher. A host of shorebirds awaited us there: Black-winged Stilts, Wood Sandpipers, Common Ringed Plovers, and a variety of others. Because I had lugged my scope for the entire trip I was well positioned to start scanning the shorebirds in terms of equipment. But in terms of identifying what I was seeing I wasn't so prepared because the shorebirds were all relatively unfamiliar. I agreed to hand the scope off to Jonathan Meyrav. Just as I was about to step away from the scope a shorebird darted behind a muddy mound, a shorebird that looked interesting. "I just had an interesting shorebird that hid," I said. And I don't remember if I just thought or said aloud, "It looked like a pec."
I didn't think much of it and Jonathan took over at the scope, ably carving a swathe through the lapwings, Tringas, and others. Then he found the shorebird I had seen and said, "It looks like a Pectoral Sandpiper." I'm not sure at what point we realized that seeing a Pectoral Sandpiper in Uganda was a big deal, but I imagine it was when Herbert Byaruhanga heard what we were discussing. Herbert is the driving force behind the African Birding Expo and essentially the king of Ugandan birding. If he hadn't seen it in Uganda it was a good bird! We soon realized that we were dealing with a potential first for Uganda and that we needed to pin down the identification beyond any doubt. Fortunately, we had a crack team of birders on hand and we quickly ruled out any other species that the bird could possibly be – like Sharp-tailed Sandpiper – and got quite a few photos to boot.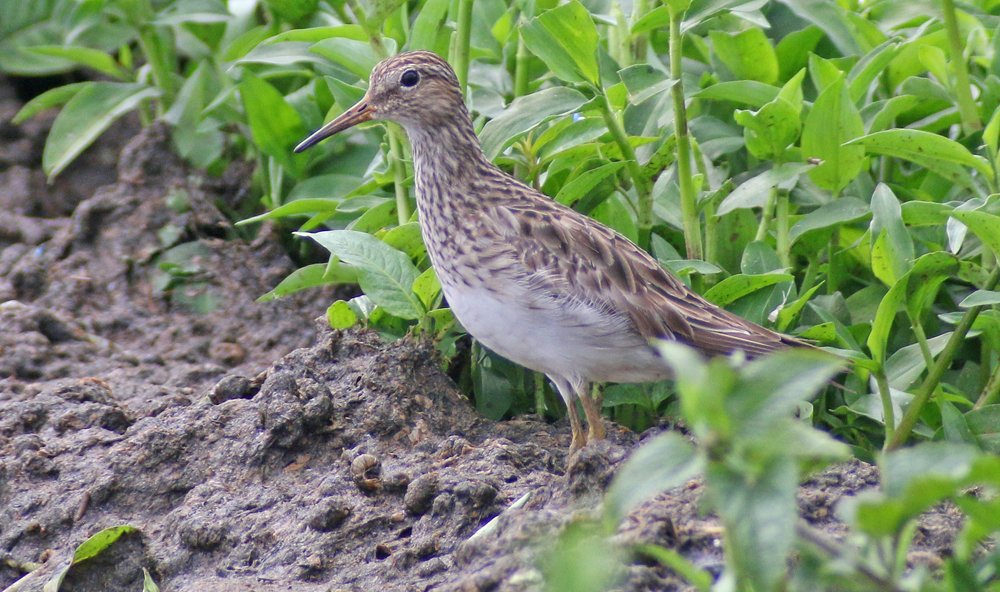 Uganda's first Pectoral Sandpiper.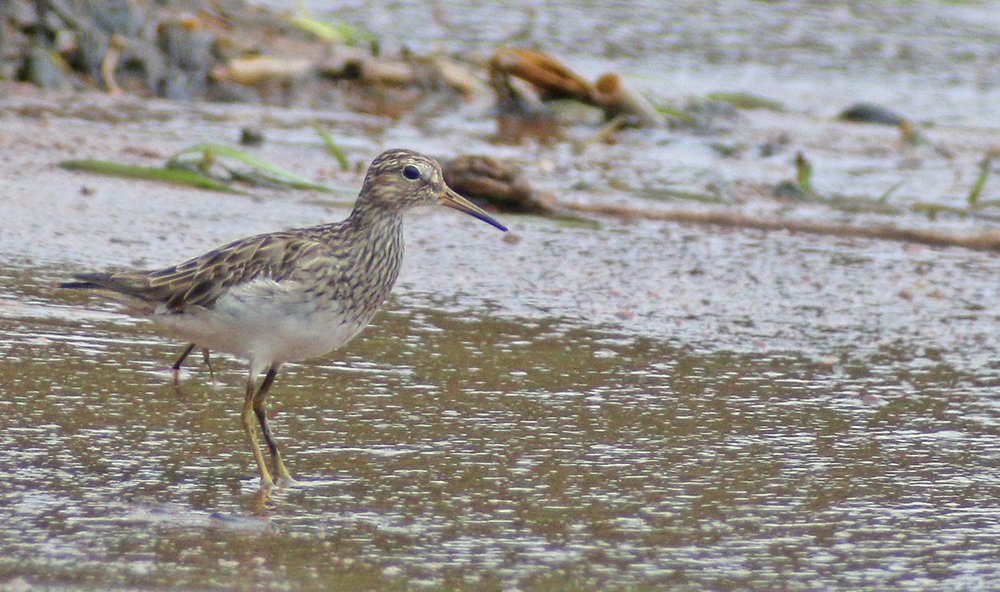 What a find for the first day of the African Birding Expo!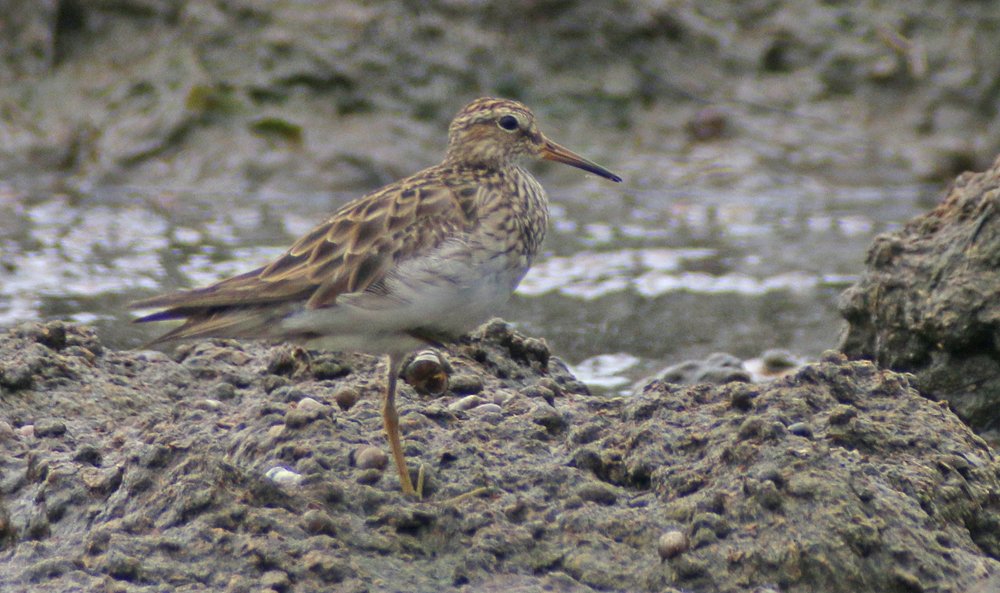 As you can imagine, we were pretty happy with ourselves!
Of course, finding a first country record on the first morning of the African Birding Expo was extremely fortuitous. The expo is the largest gathering of Ugandan birders and everyone wanted to see the bird. What followed was probably the largest twitch in the history of Uganda, with dozens of birders seeing the sandpiper before the day was done. The best part of the day was when we brought some of the younger birders from the expo down to the lake shore and shared the bird with them. It's not every day you get to impress Raymond Mugumya, the First Chairperson of the Uganda Young Birders Club!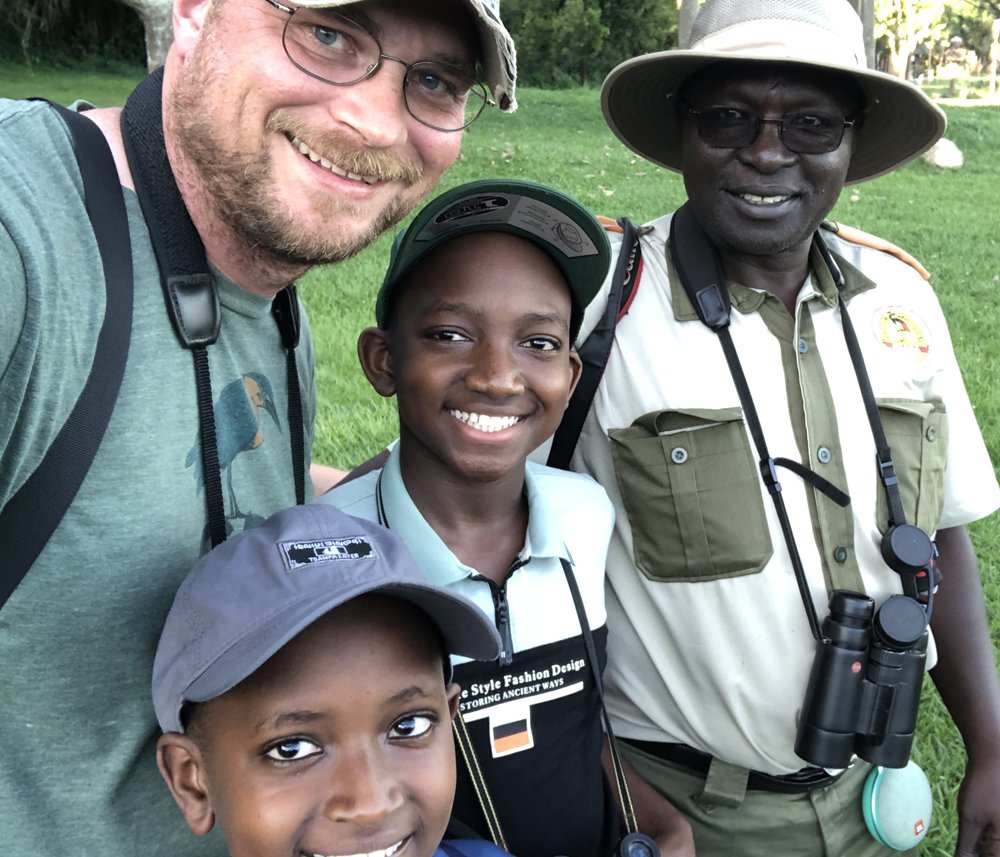 Self-satisfied birder selfie.
Perhaps the most surreal part of the whole experience was the sheer amount of energy I poured into making sure I got great photos of the Pectoral Sandpiper, a bird I see regularly in New York, while ignoring the lapwings, stilts, and other birds that I never get to see. Rare birds are weird, and a bird as rare as a first country record is a special experience. Still, I wish I had taken a few photos of the stilts!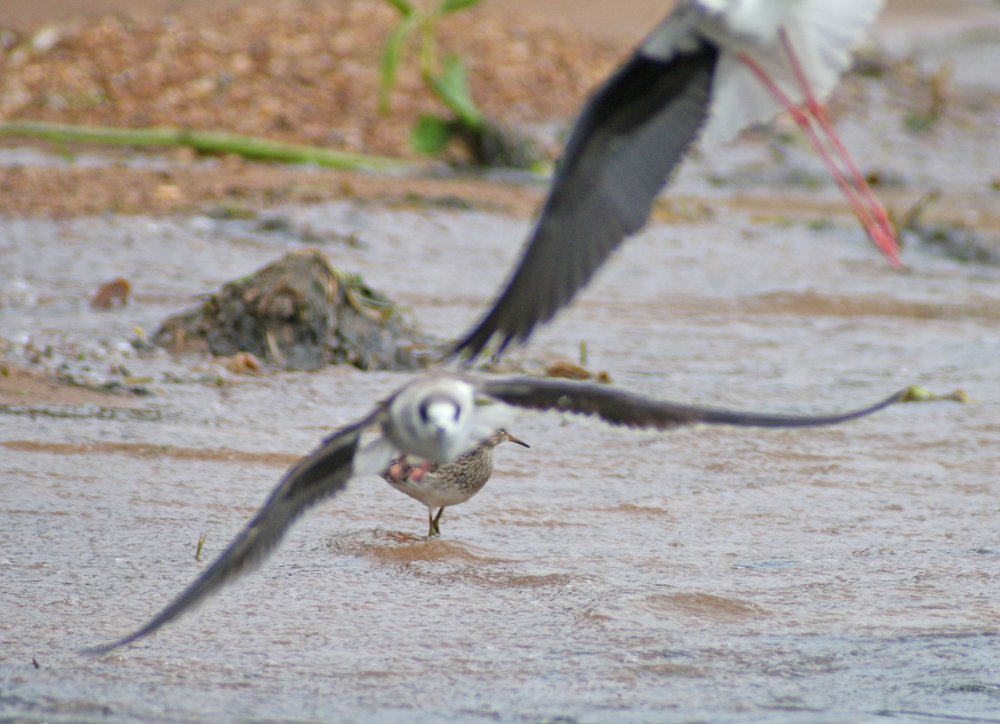 Down in front! There's a rarity to see!
Now comes the point where I officially offer up my services to any country interested. Bring me to your land and let me look for birds for a couple of weeks. I can't guarantee I'll find you a first country record but I'll try very, very, hard to do it!
…