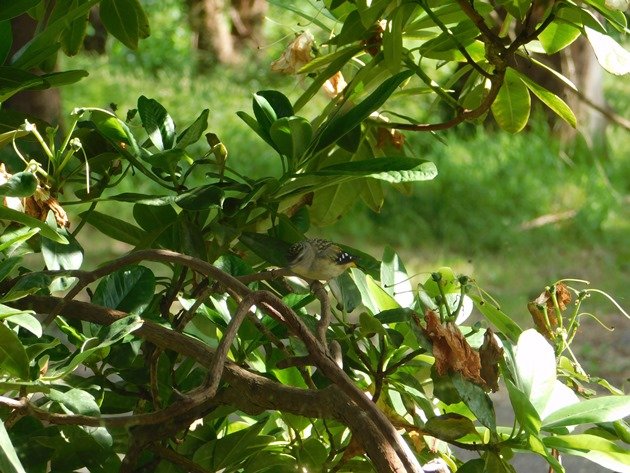 Spotted Pardalotes are extremely small birds that can be found at the top of the tree canopy in eastern and southern Australia. The problem with this is that they are often heard quite easily, but not observed at close range. Around Broome we are familiar with Striated Pardalotes and Red-browed Pardalotes. These two species are often easier to observe or even photograph if you are lucky.
While staying in Foster, Victoria, we had a pair of Spotted Pardalote that visited us daily. The pair of birds would arrive at the bedroom window calling out and often then drop to go under the house. As insect eaters they were no doubt looking for food under the building. The first photos that I was able to take were of the female Spotted Pardalote through the bedroom window glass. She is a very small bird, which you may or may not be able to see in the header photo.
I moved into the bedroom slowly and took several more photos and she was searching for food among the leaves and then dropped to search below the house. Her brown/red tail is visible in the first photo below and then she seemed quite keen to show me her spots!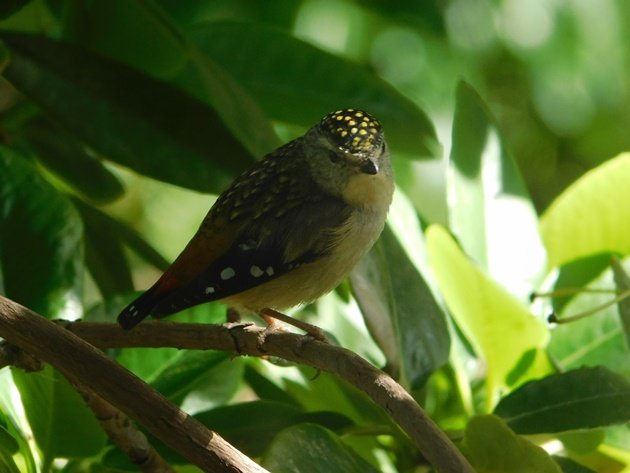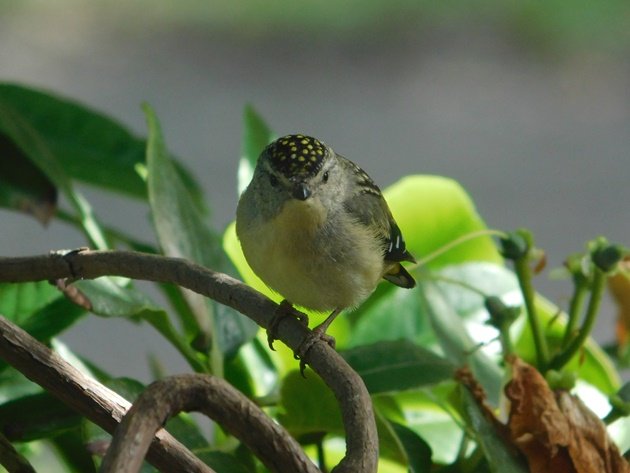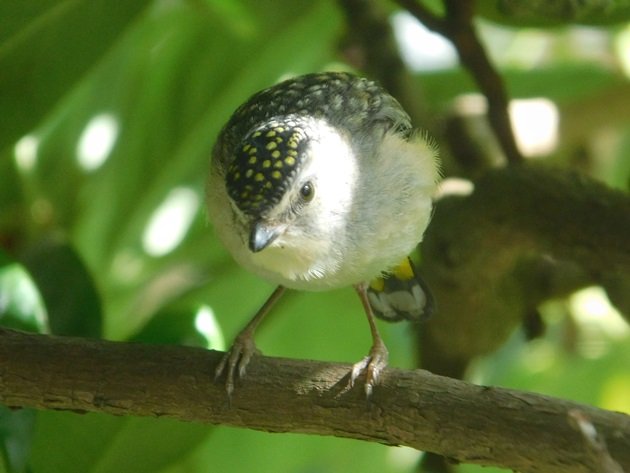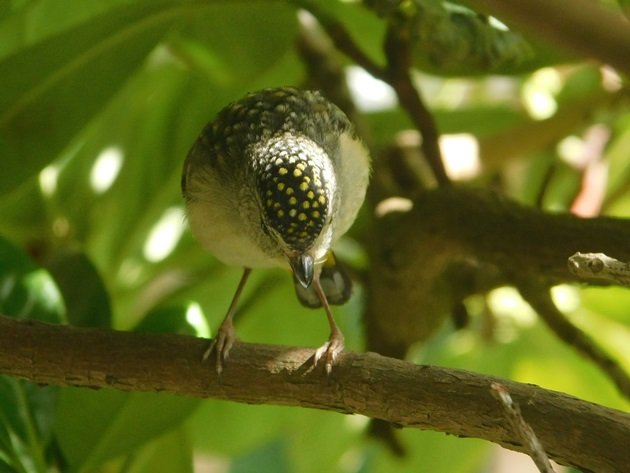 Female Spotted Pardalote
The male Spotted Pardalote is more brightly coloured. It didn't take long and I was able to capture the bright colours of this beautiful little bird. It looked directly at me through the glass and then continued to hop around while I took a few posing photos.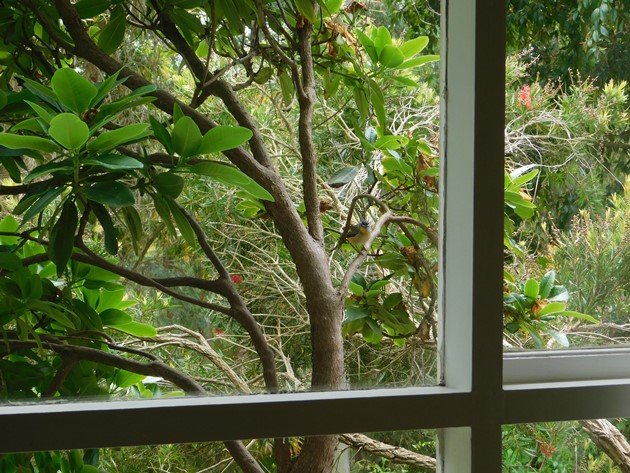 Male Spotted Pardalote at the window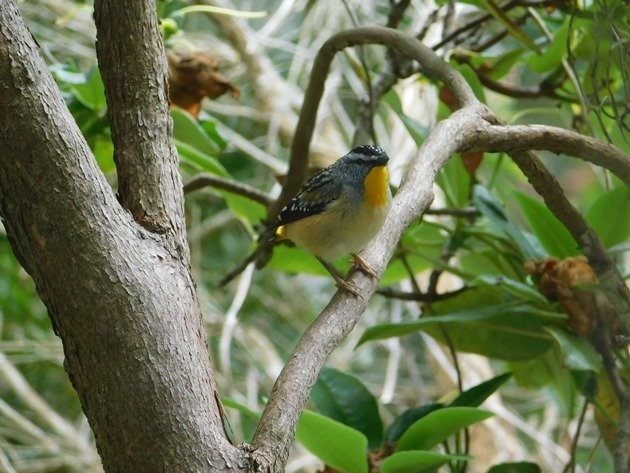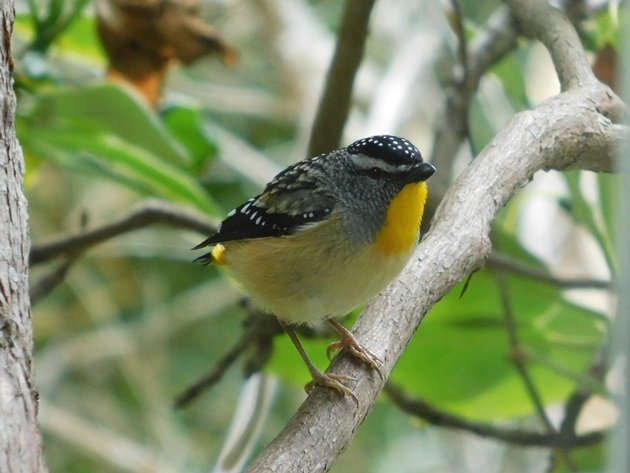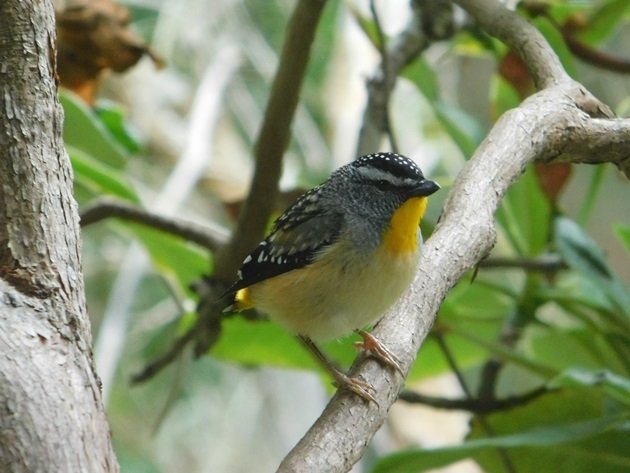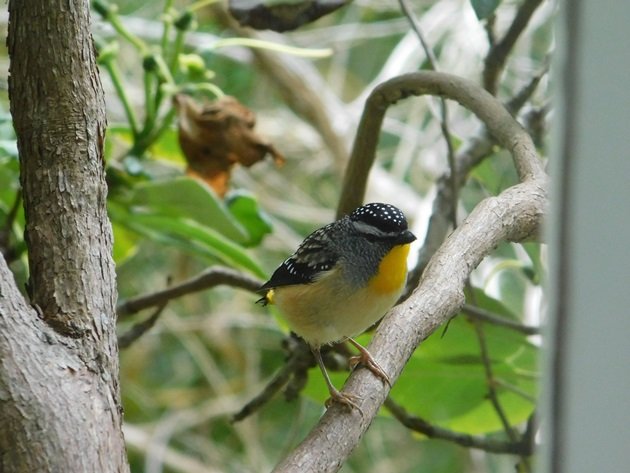 Male Spotted Pardalote showing its colours!
If ever there was an incentive to keep your window glass clean then this is it! I would never have a chance of photographing such a small bird high up in the canopy!