New York City, June 2008
The title of this post pretty much says it all. A couple of weeks ago I watched and photographed a young House Sparrow getting fed by its mother. I also watched, but failed to get pictures of, the same young bird being fed by two different male House Sparrows. These particular birds were in Battery Park at the southern tip of Manhattan, but the same story is taking place all over the world right now, as few species have successfully adapted to as many locations as the House Sparrow. Enjoy!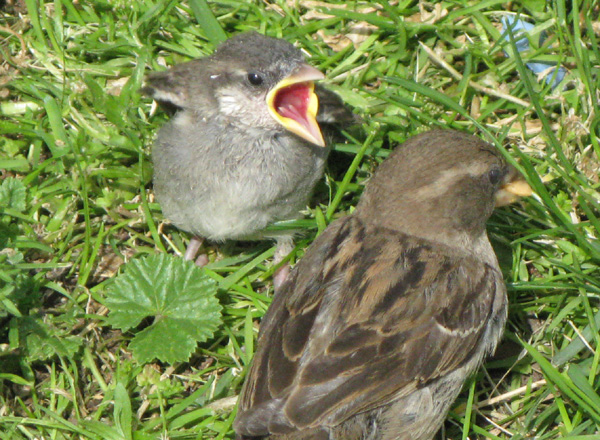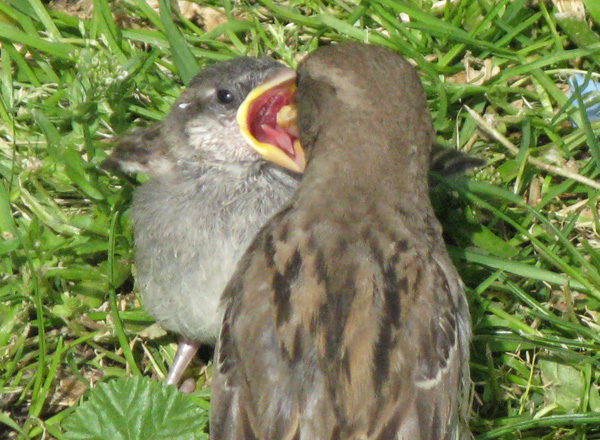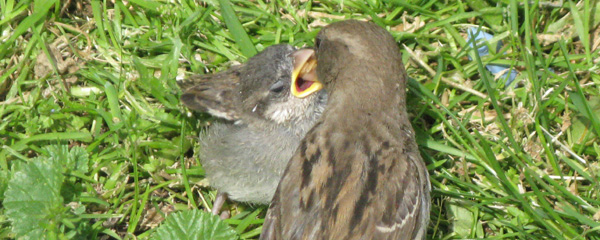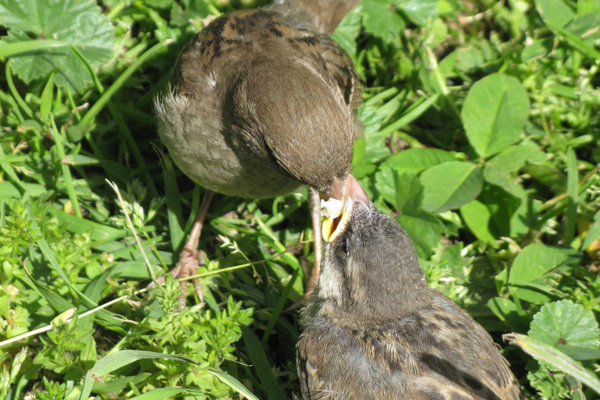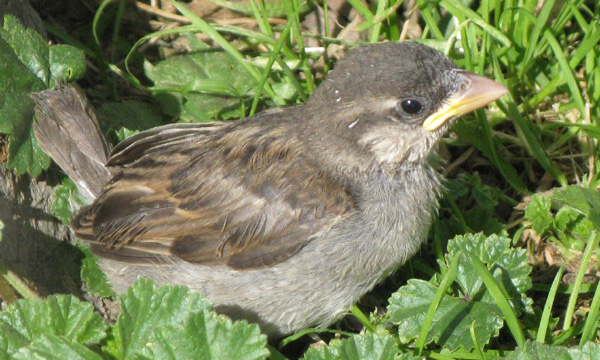 Though they are an invasive species here in North America they can still be pretty darn cute, though not as cute as baby raccoons!
(This post was first published in June 2008, but we're sharing this tender moment to celebrate World Sparrow Day!)