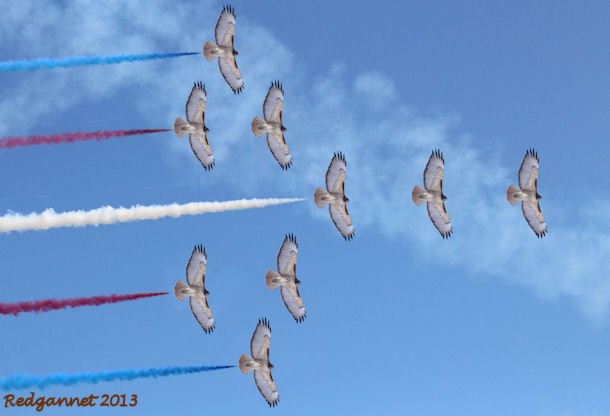 The Red Arrows are the crack flying display squadron of the UK and their prominence at air-shows here is seldom called into question.
But when compared to the dashing run of a Merlin, or the flashing jinks of a swirling flock of Dunlin, it can clearly be seen that nature still has the upper hand when it comes to flying.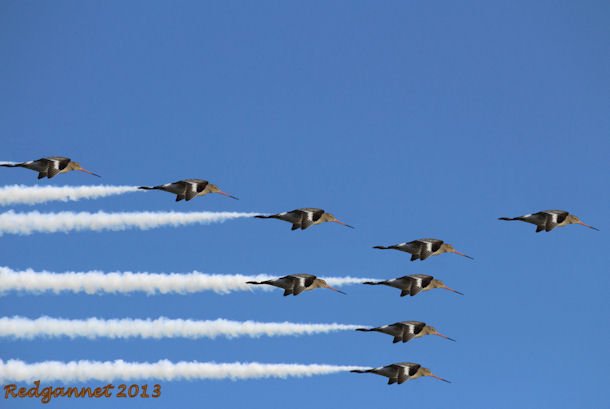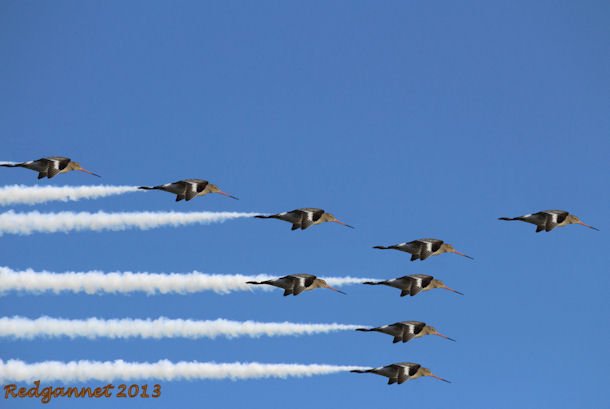 It is true that not all birds fly in perfect formation and suspicion has been directed at the picture of Black-tailed Godwits, seen here in an unlikely pattern.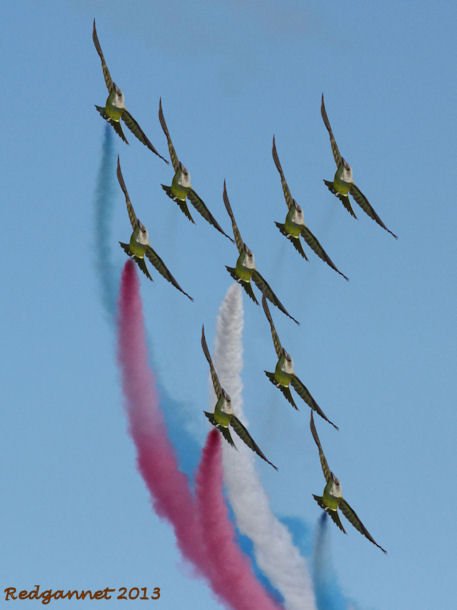 Tropical Kingbirds are not usually renowned for tight, co-ordinated turns,  but when they put their mind to it their aerial choreography is every bit as impressive as any man-made machine.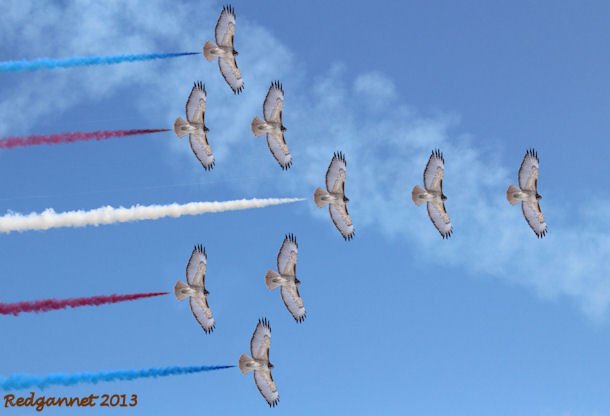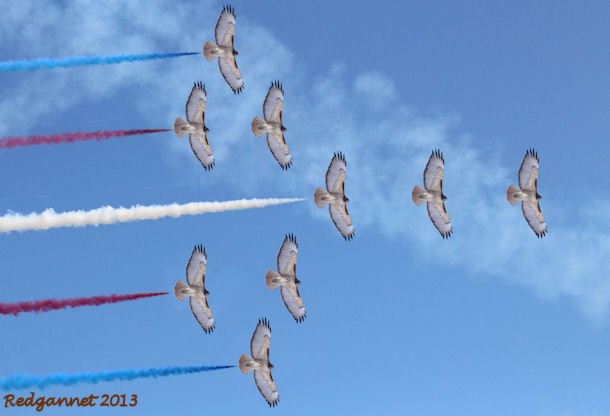 eBird has contacted me to suggest that this sighting constitutes an unusually high count for Red-tailed Hawks in this location.