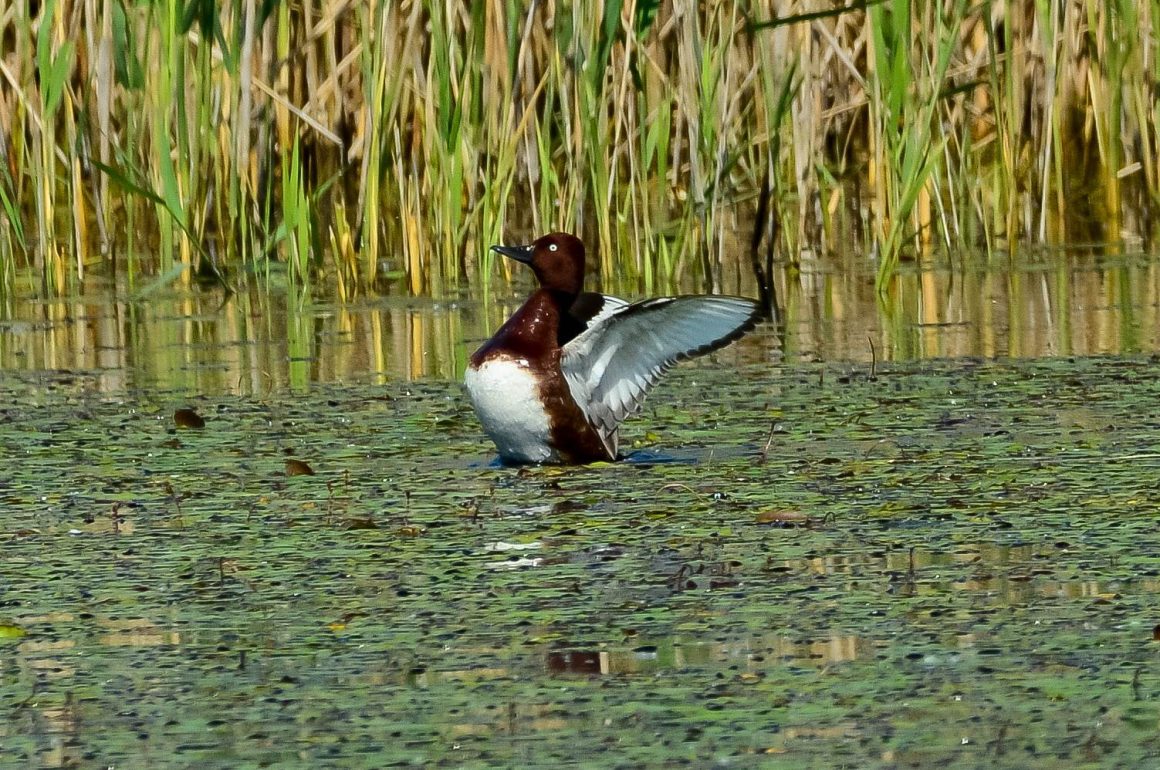 I am in a state of shock: late May, warm weather and fog! In the morning in the lowlands, fog out of season! However, soon we are sneaking out of Belgrade, getting ourselves large cappuccinos at the en route drive-in McDonald's and continuing to our first site: Beljarica Backwaters. The water level is quite high, no exposed mud bars nor shorebirds. The fog is not thick, but drizzle obstructs distant views.

A Common Cuckoo calls from the mist, there are numerous Whiskered Terns and only one Common Tern, Great White Egret, Squacco Heron (flying at eye-height in front of us), Black-crowned Night-Heron, Red-backed Shrike, Sand Martins and Barn Swallows, etc.

From Beljarica, we intended to continue eastward, towards Deliblato Sands Reserve, so en route we visited Reva Pond to find a Ferruginous Duck (cover photo by Boris Okanovic), Black Tern and some more Whiskered Terns, European Bee-eater, Eurasian Golden Oriole…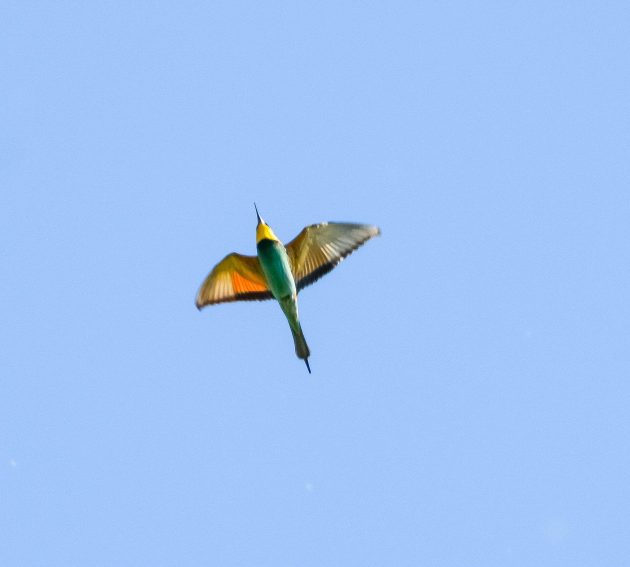 European Bee-eater by Boris Okanovic

Heading towards the city of Pancevo along the motorway and… Hey! There's an incoming car in my lane, and I am not in India! A mile later, there's a traffic jam in front of us, where everyone stands still. At first I thought of a possible road accident, but soon I learned that protesting farmers have blocked the road ahead.

Okay, there's another road to Pancevo, leading to the city centre. Trying that option, I find it blocked as well. And now I am checking the map and changing our plans: instead of going east, let's go north. I know of a small side-bridge in a sleepy village, hopefully, that one is forgotten and not blocked. Success!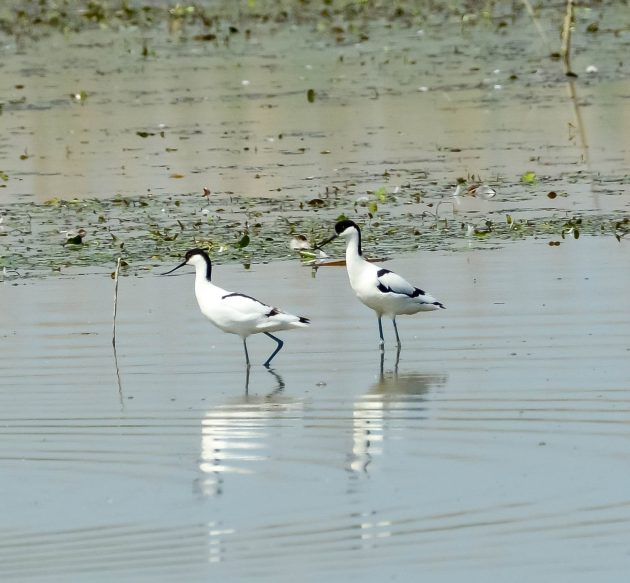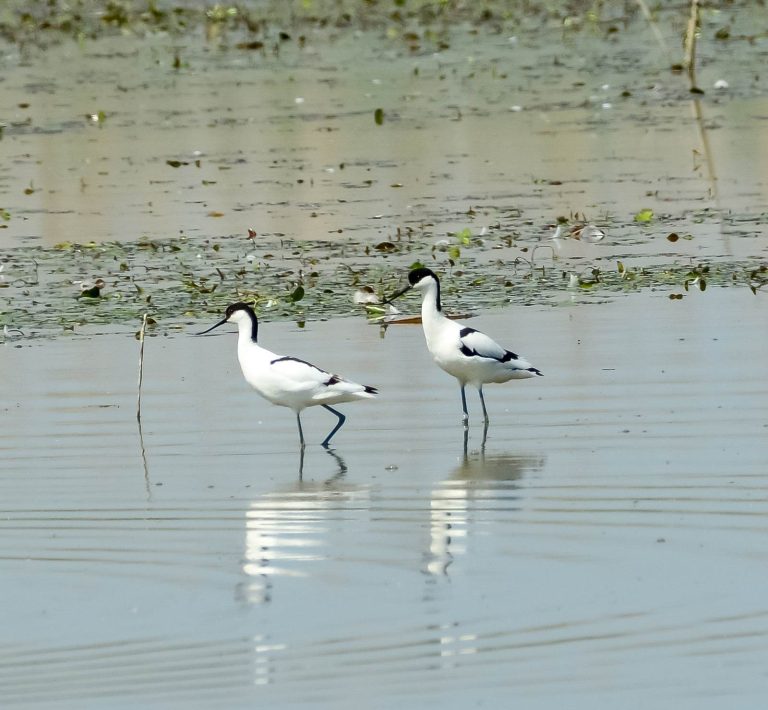 Pied Avocet by Boris Okanovic

Next we find ourselves at the famous fish farm in the village of Sakule. There are no traces of the mist any more, the sun is finally out. A huge lake in front of us, intertwined with reedbeds and rafts of water lilies, with Greylag Goose, Great Crested Grebe, White Stork, Pygmy Cormorant, Purple Heron, Glossy Ibis, Eurasian Spoonbill, Western Marsh Harrier, Great Reed Warbler, etc.

Coffee and some poppy seeds cake break in a garden of a small restaurant and, not even a mile later, another tractor blockade is in front of us. I turn back, only to see more tractors gathering at the nearby road junction. So I asked one of the farmers if the bridge in the next village upriver is also blocked or not, only to find out that the farmers are letting the drivers pass every full hour, and it's 12:45, only 15 minutes to wait, so I turn back to the blockade.

Am I annoyed with the farmers, angry at them? Not at all, they are very right to protest, and I have no issue with the farmers – we all share the same enemy, our own President. He started his political career as Slobodan Milosevic's Minister of Propaganda. Now, try to imagine Germany having Joseph Goebbels as a Chancellor around the year 1970, more than quarter of a century after WWII – unimaginable, isn't it? Why should something so unimaginable in Germany be possible in Serbia? Protest indeed!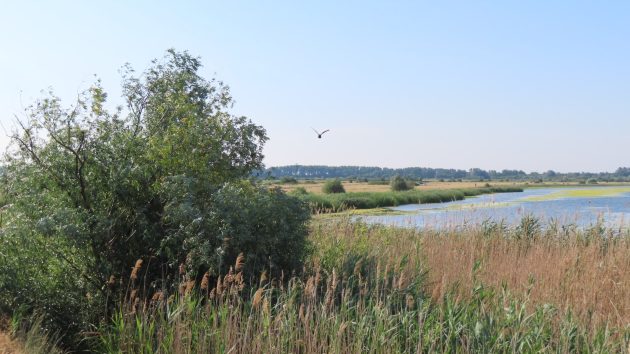 Ecka Fish Farm by Mileta Cekovic

Soon we reached the Ecka Fish Farm, a part of the wider Carska Bara Important Bird Area (yet, not a part of the protected Carska Bara Reserve). It is getting hot in the sun, but this place is bursting with birds, I cannot decide where to look! While we saw one earlier at Beljarica, now White-tailed Eagles are everywhere, one to the left of us, low above the lake, one in the front of us, another one to the left of us, another one in the front of us, and finally one standing in the water and showing how huge it is, some 4 or perhaps 5 altogether! A Common Shelduck in low flight, Garganey, Black-winged Stilt, Pied Avocet, Northern Lapwing, a dozen smallish brownish shorebirds, yet shimmering above the water preventing me to see them well, Caspian Tern, Little Bittern flying across the road right in front of us, Sedge Warbler, Savi's Warbler, European Stonechat, several White Wagtails and as icing on the cake, a Bluethroat proudly showing its throat!
Bluethroat by Ceda Vuckovic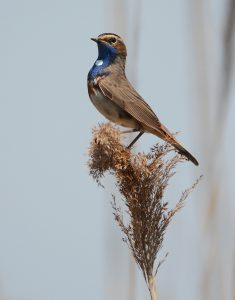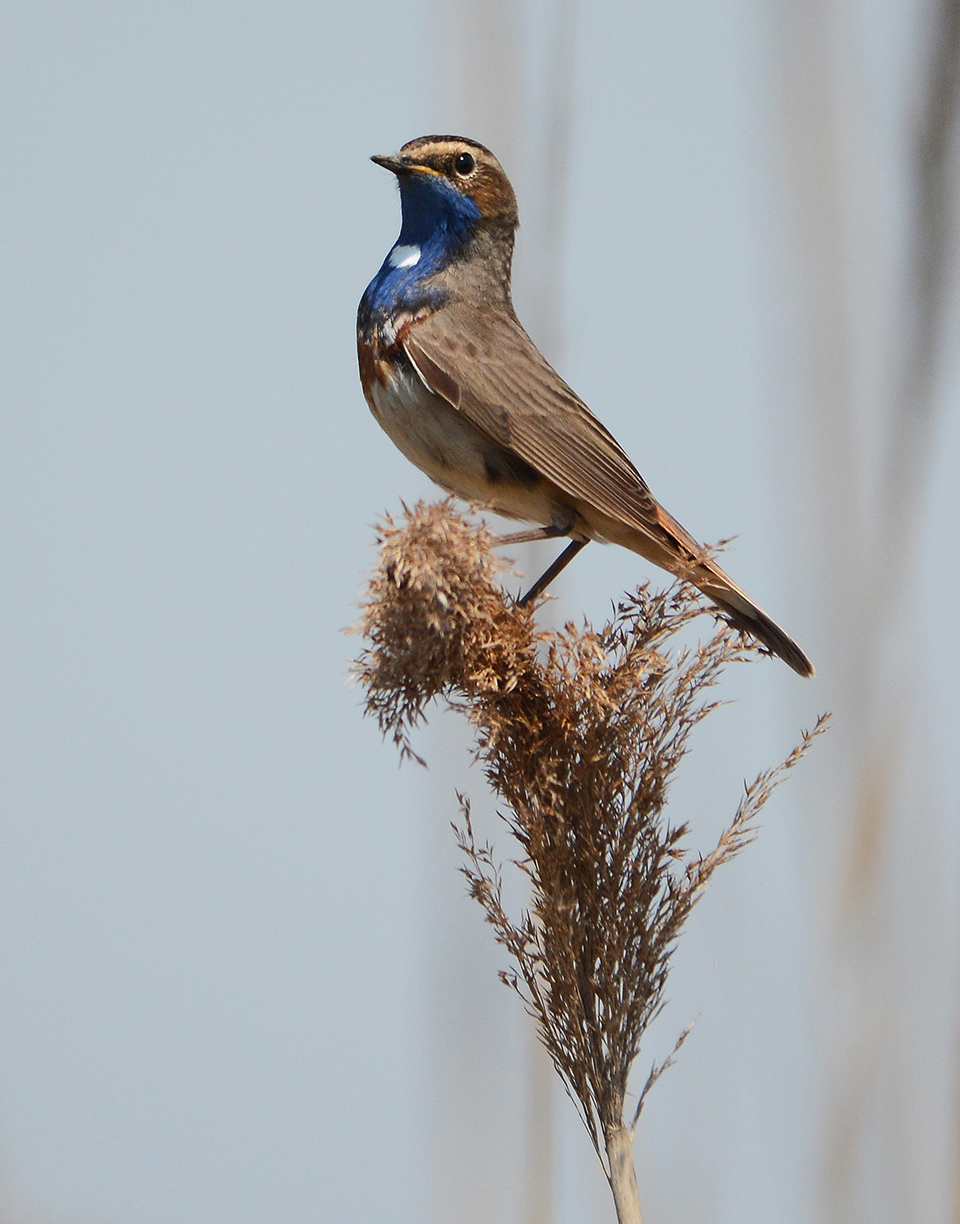 On our way back to Belgrade, another tractor blockade awaits us. This time we arrived 15 minutes after the full hour, so we'll have to wait for 45 minutes. Actually, I was more worried over the unconfirmed info that the bridge over the Danube at the very entrance to Belgrade might be blocked as well, as that traffic jam would be of epic proportions. Fortunately, there were no further blockades.

Farmers managed to get some sort of an agreement with the Government the next day, but the parallel, much greater protest – the biggest street demonstrations in the capital since demonstrators toppled Slobodan Milosevic in 2000 – is still going strong.