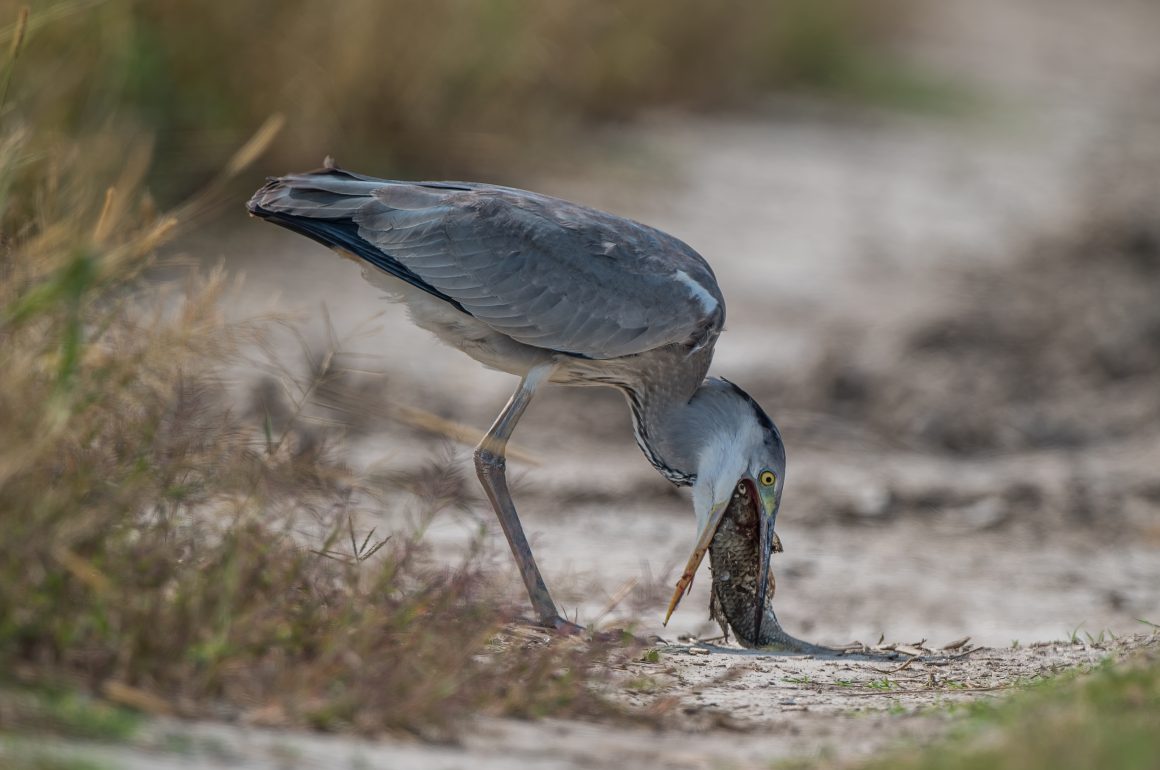 I am probably one of the least qualified people to write a post with this title, as my interest in food is quite limited, as long as I do not go hungry. That makes me a bit of an oddity here in China, where people share photos of their meals online and spend (by my rough estimate) about half of their lifetime talking and thinking about what to eat next.
But I am interested in what birds eat at my local patch here at Nanhui in Shanghai. The variety is similar to the food available in a Cantonese restaurant. Vegetarian food seems less interesting, or maybe it is just more difficult to capture on a photo …
Many birds seem to regard Nanhui as a seafood restaurant. Fish is a popular choice. Presumably, it is quite fresh so close to the sea.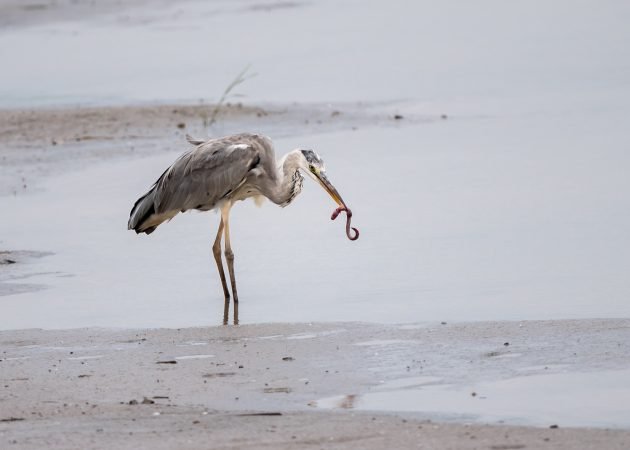 Grey Heron: Some sizes of fish seem more suitable than others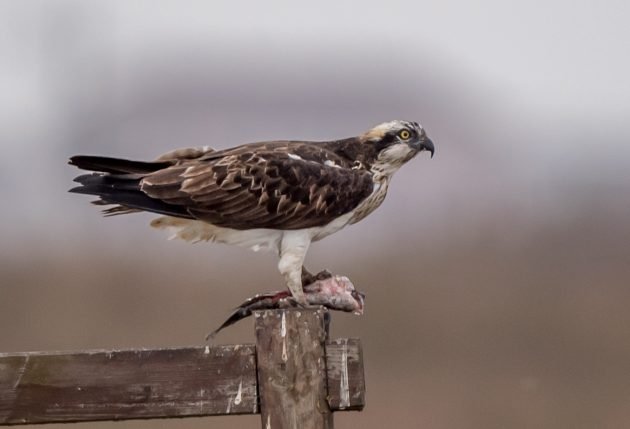 Osprey
Pied Kingfisher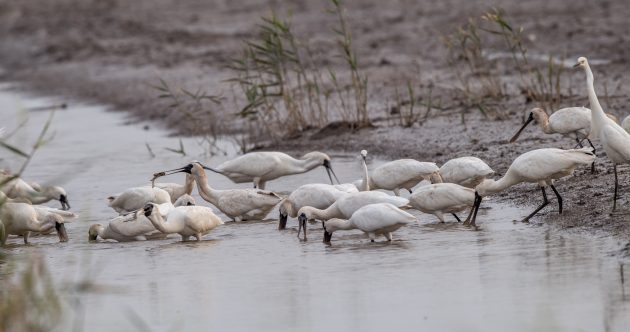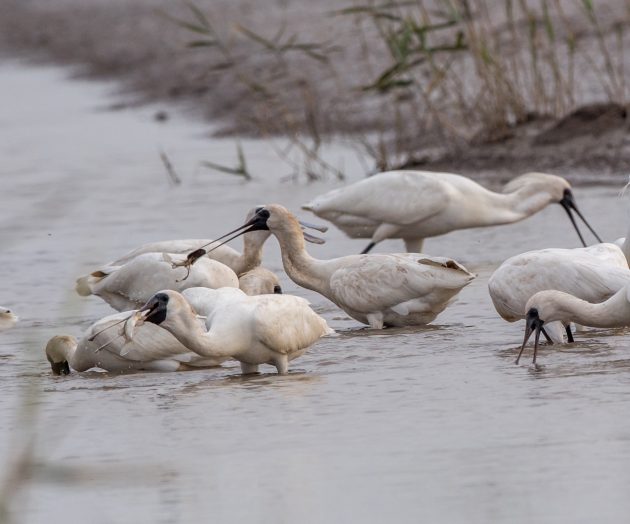 Black-faced Spoonbill: The canteen is very busy today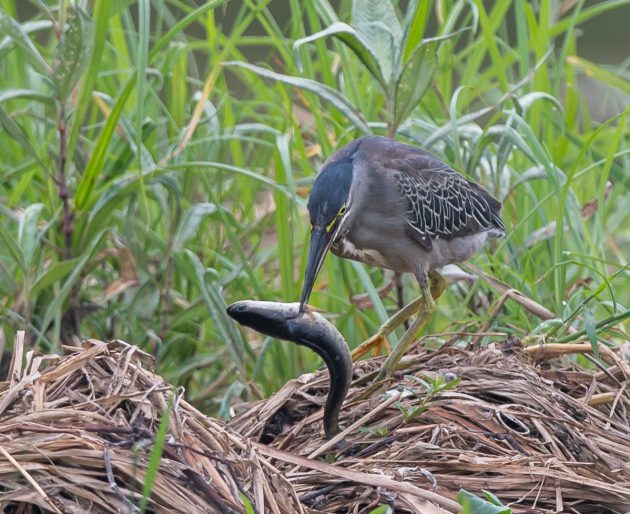 Striated Heron
Yellow Bittern: A bittern recently stuck me with its beak when I freed it from a fishing net. Hurt a bit, but must be much worse for the fish.
Little Grebe: With 4 chicks waiting for the fish, maybe better to eat it yourself …
Some birds seem to prefer crustaceans.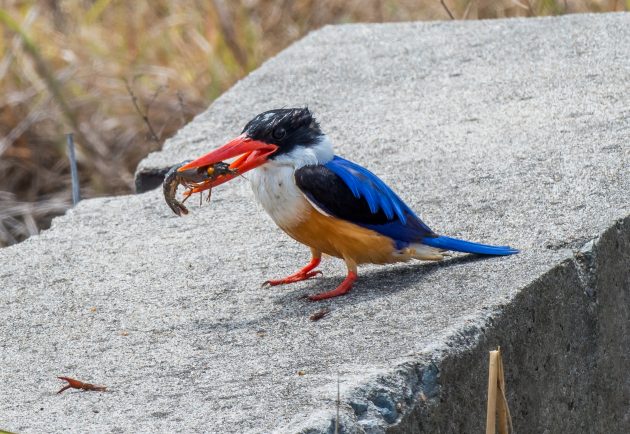 Black-capped Kingfisher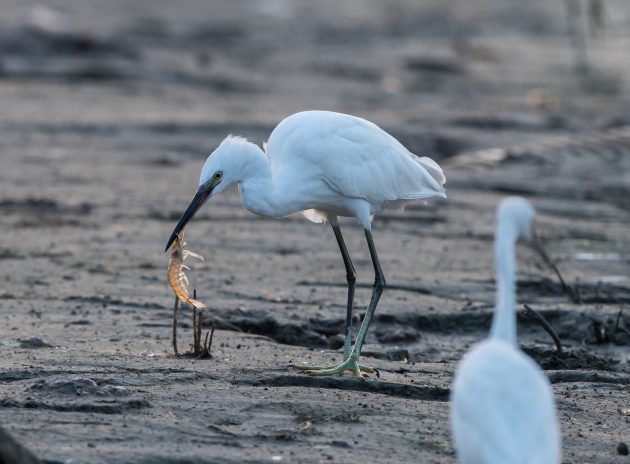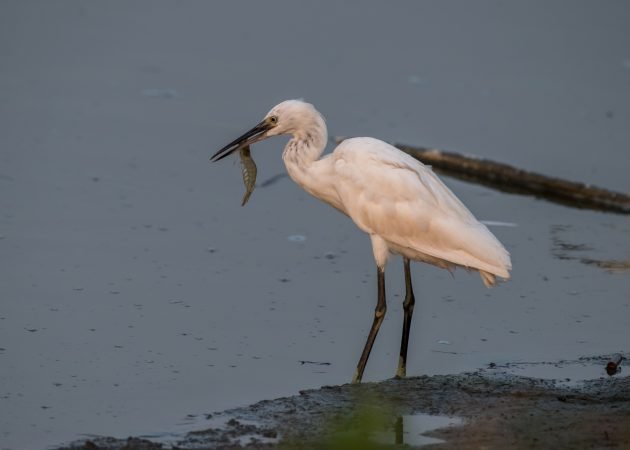 Little Egret: There is a shrimp farm by the seaside. Very easy work.
Similar to the Chinese, birds do not seem to mind eating frogs and toads.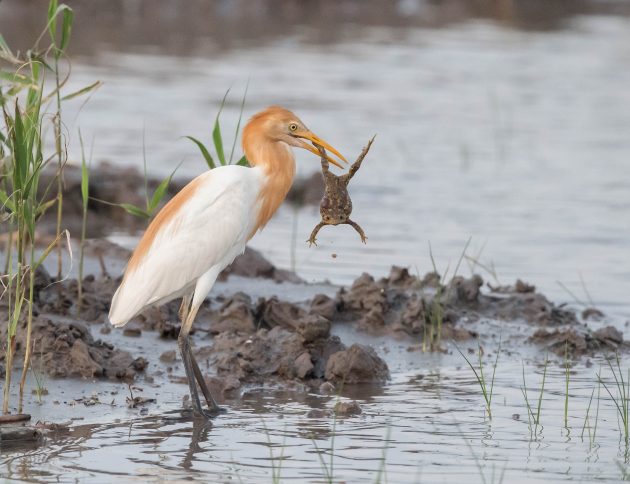 Cattle Egret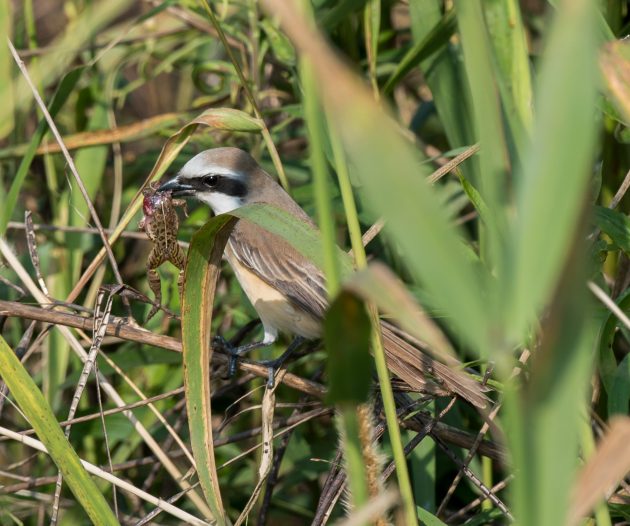 Brown Shrike
Rodents seem to be less popular, or less available.
Black-winged Kite: Yes, it is a tail
And of course, there are all kinds of insects, spiders, dragonflies, caterpillars, etc. I wish I could be more precise about them, but I am not an entomologist.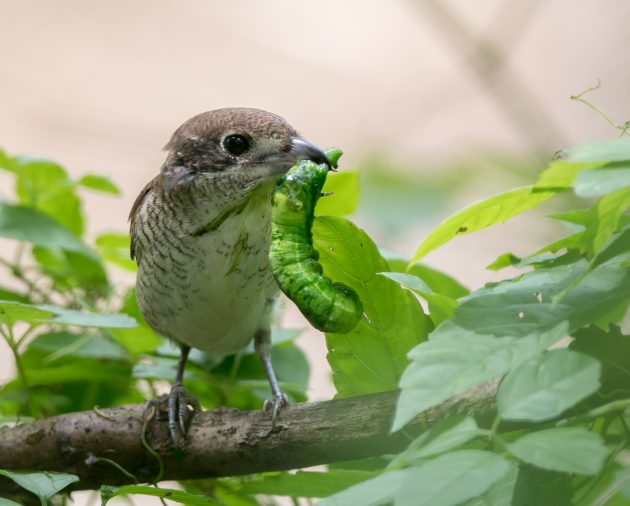 Tiger Shrike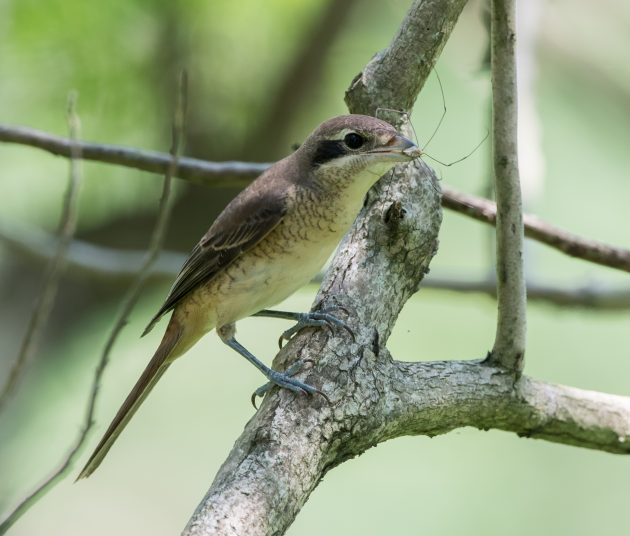 Brown Shrike: Shrikes that are on a diet only eat the legs
Cuckoo species (common?): A clever strategy to specialize on something that everybody thinks is disgusting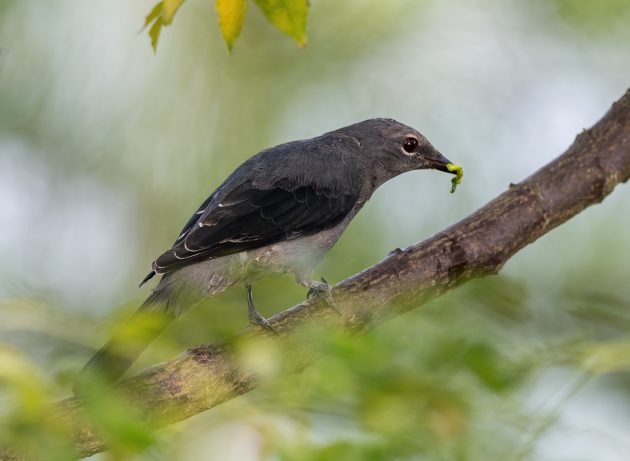 Black-winged Cuckoo Shrike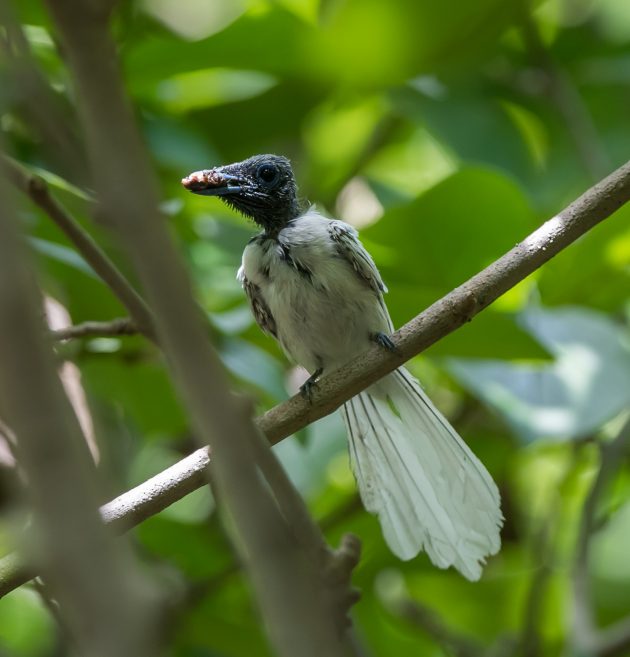 Amur Paradise Flycatcher: If I was molting that badly, I would try not to have my photo taken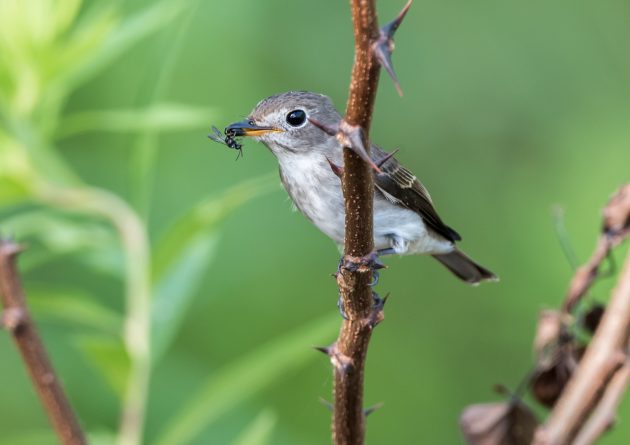 Asian Brown Flycatcher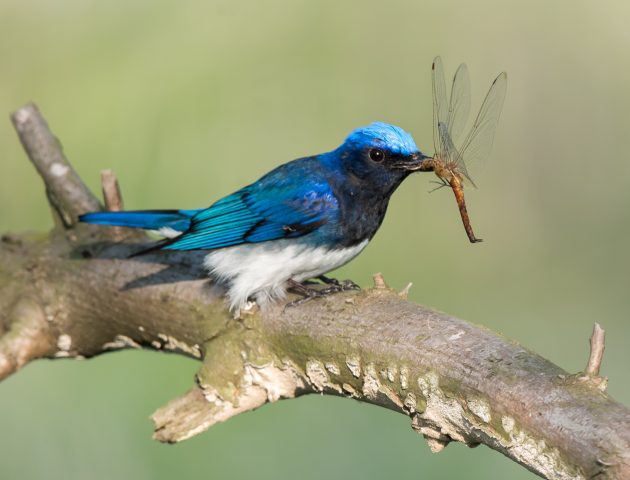 Blue-and-white Flycatcher: Cannot help thinking that the bird looks happy about its catch. The dragonfly, maybe not so much
Oriental Magpie-Robin
Eurasian Jay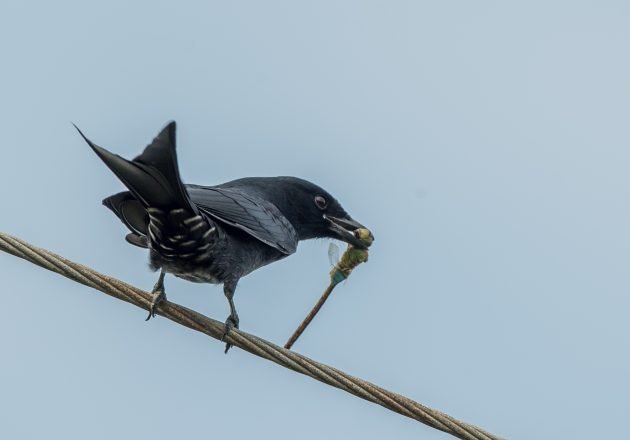 Black Drongo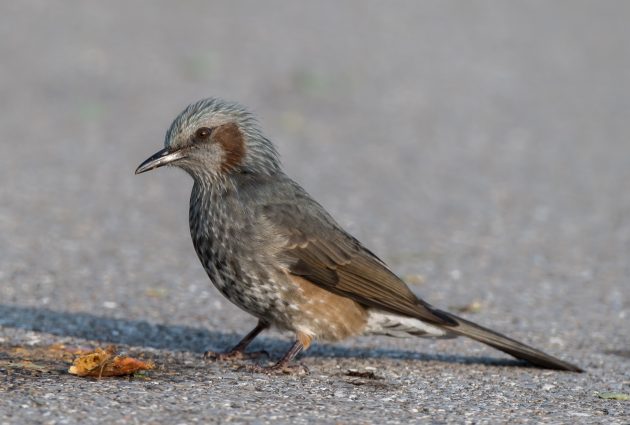 Brown-eared Bulbul: I assume this is an insect, but it could really be anything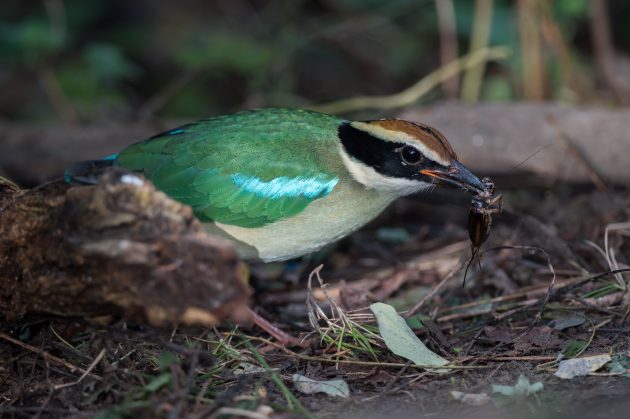 Fairy Pitta: The bird got plenty of mealworms from the bird photographers, but apparently also wanted something a bit crunchier
In contrast, fruit is less popular, or less available.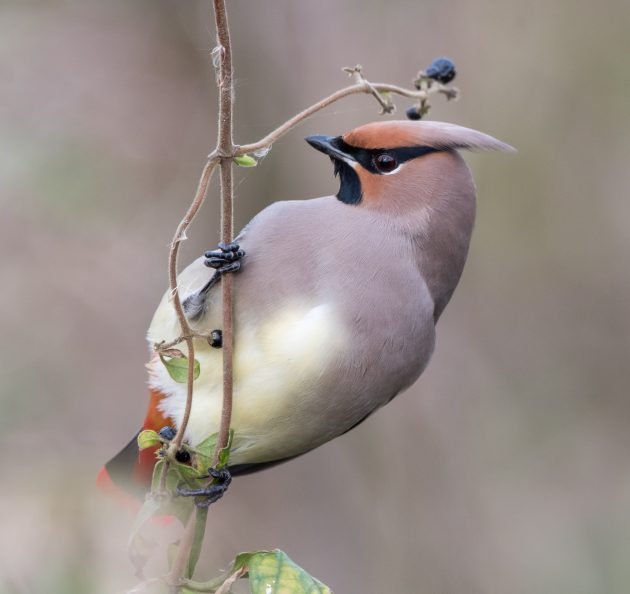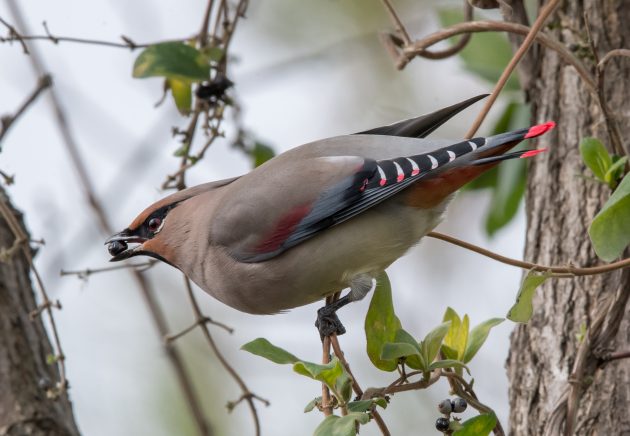 Japanese Waxwing: Is it just me, or does the bird look slightly angry about having to eat fruit?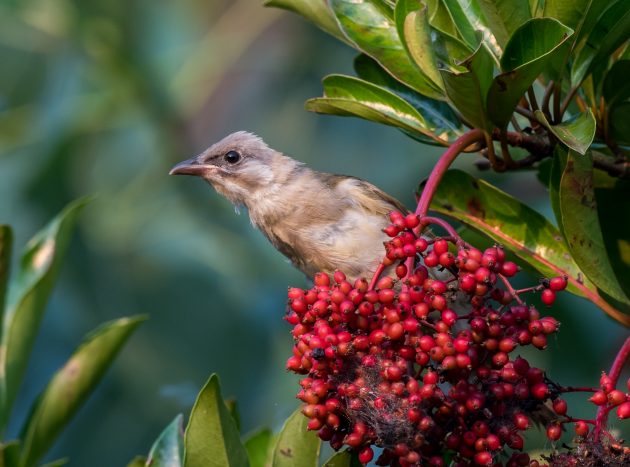 Light-vented Bulbul: They do not mind
When I go to Nanhui, I usually bring my own food – some kind of biscuits made for the Chinese military. Kept them strong on the long march, presumably. So, don`t worry – I do not compete with the birds for food. Particularly not for the caterpillars, green and juicy as they may look.