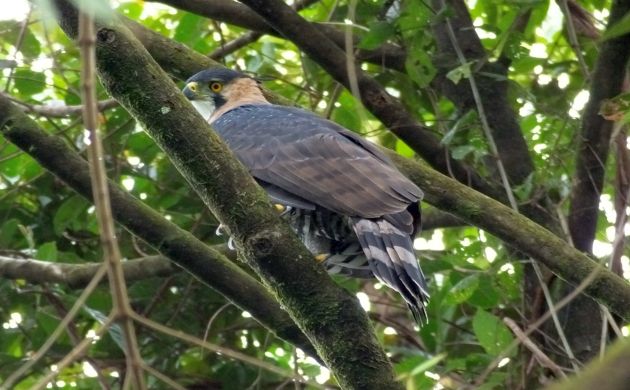 As far as countries go, Costa Rica is at the smaller end of the spectrum. A bit larger than the Netherlands but with less land than Latvia and Ireland, in terms of territory, we rank 126. We might have limited space but we make up for it with a massive amount of biodiversity including well over 900 bird species on the official Costa Rica bird list. With good reason, lots of birders visit Costa Rica and we also have a good sized local birding community.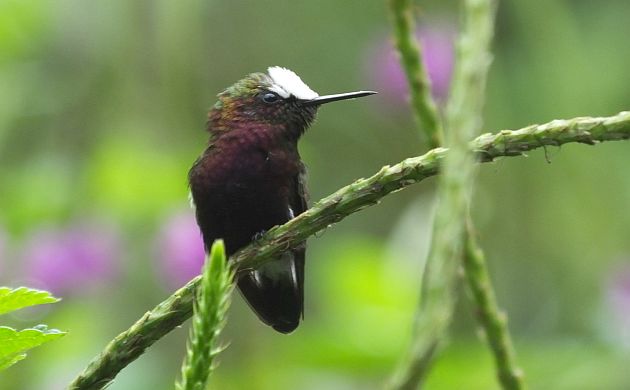 One would think that with so much bird observation going on, there wouldn't be anything left to discover. However, as the past few years have shown, that's just not the case. As with so many places on the globe, especially the tropical places where biodiversity runs amok, it seems like the more that biophiles look and search and probe, the more bio treasures we find. In Costa Rica, this past year has seen expected additions like Lesser Black-backed Gull and Crimson-backed Tanager along with somewhat less expected birds like Yellow-nosed Albatross in the Caribbean and an equally mega probable Salvin's Albatross in the Pacific. There was also that incredible visit by a Spectacled Petrel at Tortuguero.
There are other birds still expected, I have a few in mind that probably also occur somewhere in the border area with Nicaragua (hello Altamira Oriole and Ladder-backed Woodpecker). However, the latest addition wasn't any of these. It was something that truly caught me by surprise, a bird usually heard or seen in Mexico or certain, out of the way gulches in Arizona. It' a bird I actually still need and will be looking for because amazingly, a local birder found several at a site near a beach in northwestern Costa Rica in Santa Rosa National Park!
When I saw the eBird notification for Buff-collared Nightjar, I thought, oh, that must be a mistake. But no, there were photos and recordings made by an experienced local birder, Gerald Pereira. No doubt about it, Buff-collared Nightjar, several of them and new and unexpected for Costa Rica! The sightings raise several questions. Where did they come from? Have they always been there? Are other isolated populations waiting to be found? Why weren't they discovered before then?
I don't know the answers but in all likelihood, that they represent a newly established localized population. If they had already been present, one would think that someone would have found them but then again, they were seen in a restricted and little visited area, and are nocturnal. Perhaps other populations exist in a few other spots in Guanacaste? Perhaps they only sing at certain times of the year? There's not much night birding happening up that way, Gerald's discovery shows that maybe we should be doing more looking in out of the way places, both day and night. I wonder what else is waiting to be found in heavily birded Costa Rica?