Ah, the first day of September. The air was crisp, clean and cool after overnight northerly winds,
and the trees in Forest Park were alive with migrant wood-warblers that had been a couple of hundred miles north a mere twelve hours earlier. As I strolled through the park the high-pitched twitterings of a big flock of Chimney Swifts momentarily drew my eyes up to the clear blue sky but mostly I watched the canopy and the midstory for the frantic movement that meant foraging warblers. And did I ever see foraging warblers! Fourteen species in two hours, including my first-ever-in-Queens Golden-winged Warbler, a gorgeous male foraging about six feet up in a sapling in full sunlight. The other birds on the highlight list included a drab female Hooded Warbler that I only managed to see (and identify) because of the flashing white outer tail feathers and a Worm-eating Warbler digging through the curled up leaves on a downed tree. I won't even go into the hordes of American Redstarts, Black-and-white Warblers, Black-throated Blue Warblers, and Common Yellowthroats, or the Canada Warblers, Magnolia Warblers, Black-throated Green Warbler, Northern Parulas, Blue-winged Warblers, Chestnut-sided Warblers, and, well, you get the picture: it was a great morning!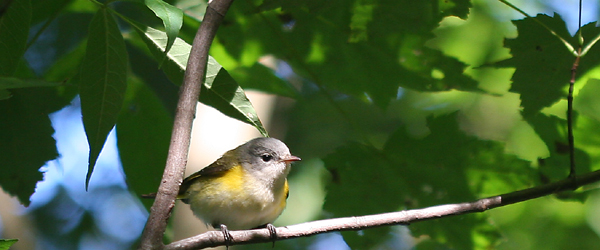 And though I was limping (the wound is a bit infected and I'm going to the doctor again today) I managed to cover quite a bit of ground and get a bunch of lousy pictures of the birds that I saw. So, as per the standard for my Diabolical ID Quizzes, please name the species you see in the pictures below in the comments. I am afraid that this one is not as diabolical as usual, but I have misjudged these things before (you might think that finding the bird is the hardest part). And, no, I will not provide larger versions of the pictures: that would make things entirely too easy!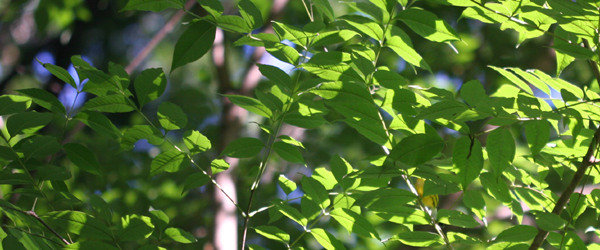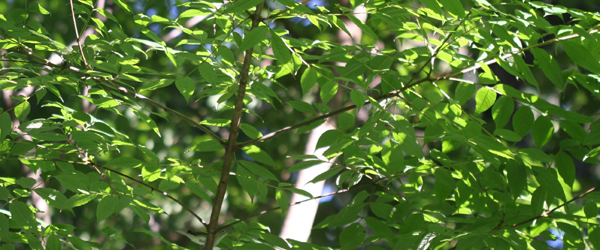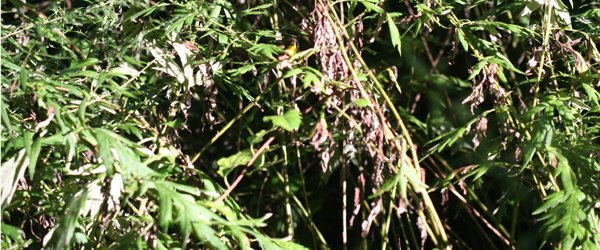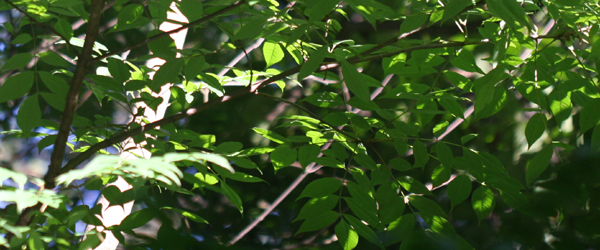 Good luck! You're going to need it!